Forgot Your Username
If you have forgotten your username, please provide your email address in the box below. We'll send you an email with your requested username. If you are having trouble, please call us toll-free at 1-800-221-0814.
Email Sent
You'll receive an email in a few minutes. Please check this email to find your requested username.
If you do not receive an email or you are having trouble logging into My Account, please call us at 1-800-221-0814.
Affinity Program
Find your travelers in civic groups, religious groups, alumni associations, gated communities, business associations, or local clubs. Organize an exclusive adventure for just your group with 10-16 travelers on a Small Group Adventure and 10-25 travelers on a Small Ship Adventure. No matter the trip, you'll earn CASH for your organization, while providing educational and cultural experiences for your members.
Want to learn more about the benefits of our Affinity Program? Contact your group's District Sales Manager for more details.
Affinity Program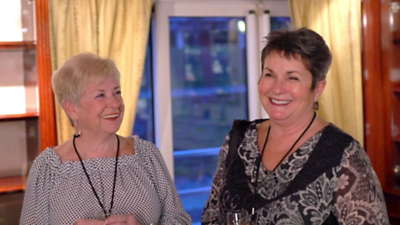 Earn CASH for your organization, while providing unique experiences for your members.
What we can do for you
Our Group Leaders come from all walks of life—but they all share a passion for travel. And all of our Group Leaders appreciate the benefits they and their travelers receive with Grand Circle. Become a Group Leader with us and you'll enjoy …
Personal assistance from our Group Sales Team.
As the Group Leader, you'll be assigned a Sales Representative and a Service Representative to help you through the process of getting your organization to reserve a trip.

Reserved space on your preferred departure.
Once you've chosen the destination, we'll reserve the space for you. That way, you'll have ample time to get your members together, without the worry of losing your space!

Personalized flyers and videos.
We'll create personalized flyers and web links, unique to your group. As a Group Leader, this material can be sent to the members of your organization, to help you provide them with information about your trip. View a sample flyer to see what we can do for you.

Access to exclusive group-travel offers.
We'll notify you of offers available only to Group Leaders and not the general public.
Benefits of our Affinity Program
Boost revenue stream for your organization. Earn 10% of your group net sales on O.A.T. Small Group and Small Ship Adventures on groups of 10 or more.
Complimentary airport transfers—up to $75 per traveler for a group transfer of 10 or more to and from your home-city airport.
Traveler Stories

Hear from a Group Leader about her personal experience in working with our Groups Program.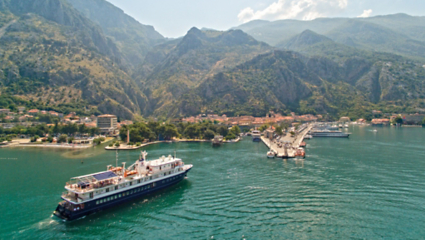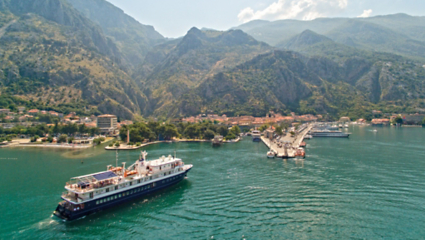 Meet Group Leader, Sue Anderson
Sue Anderson is the Director of the Osher Lifelong Learning Institute (OLLI) at California State University San Bernardino. She helps organize group departures for her members and recently shared her personal experience in working with our Groups Program.
Tell us about your group: who do you travel with?
Our travel program is part of the Osher Lifelong Learning Institute (OLLI) at California State University, San Bernardino. We offer non-credit courses, discussion groups, events, and trips to people age 50 and over, currently serving about 750 members. Our group is generally pretty educated and well-traveled, and they appreciate a rich educational experience, whether it's a day trip or extended overnight excursion. We started offering trips in 2016 as a way to enhance the educational programming we offer on campus and to create a greater sense of community among our members. The travel program also generates additional revenue for our program.
What strategies do you use to pick a destination? Is there a time-frame and budget that you feel is most appealing to a wide audience?
We have an OLLI Travel Committee that selects our trip destinations and itineraries based on the personal experience of the committee members and input from our members. We survey our membership regularly to ensure we provide programming that meets their interests, including travel destinations. By offering a variety of day and overnight trip options, we can offer something to meet the interests of most of our members.
In your opinion/experience, what are the biggest advantages/benefits of group travel for your OLLI program?
It's a great way to expand and enrich the educational experience outside of the classroom. It's also a way to build a sense of community among the members. Traveling together allows people to connect and interact in a much deeper way, and our trips have helped facilitate many wonderful, new friendships. Our trips have also helped to grow our membership. We have people join our OLLI just to travel with us! Our members are comfortable traveling with our group because they know and trust us, particularly our older and single members.
Why did you decide to lead a group with Grand Circle and/or O.A.T.?
Before selecting our travel partners, we did considerable research on companies that could offer a high quality educational experience and meet the needs of our travelers aged 50 and over. We are committed to working with companies that have a solid reputation, particularly those who work with other OLLIs. Many of our Travel Committee members have traveled with Grand Circle personally, so they are aware of the type of experience we can expect. Since one of the goals of our travel program is to generate revenue for OLLI, we also required a partner who offered a good commission. Grand Circle and O.A.T. met all of those critical criteria. We've been very pleased with our partnership to date and look forward to many wonderful trips with Grand Circle and O.A.T.
Call us toll-free at 1-800-353-6262