The Leader in Personalized Small Group Adventures on the Road Less Traveled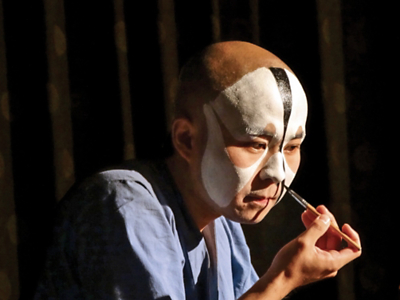 2016 Grand Prize Winner
Jamie Stamey, 5-time traveler
Sherrills Ford, North Carolina
An actor at the Beijing Opera dons face paint in preparation for his performance on Imperial China, Tibet & the Yangtze River
Comments from the judges: The dramatic lighting in this photo captures the actor's intensity in preparation for the opera. With little background detail, the powerful composition draws the viewer directly to his expression.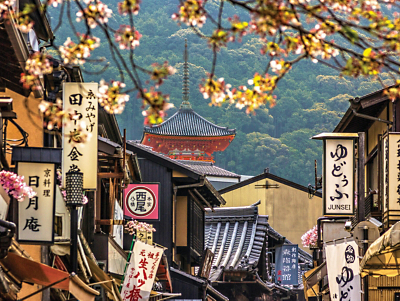 2016 Landmark Winner
Phil Mastores, 5-time traveler
Scottsdale, Arizona
Japan's famous cherry blossoms frame a jumble of streets leading to Kiyomizu Temple on Japan's Cultural Treasures
Comments from the judges: By framing the subject within the cherry blossoms and signs on a neighboring street, this photo shows a different perspective of a commonly-photographed temple. The viewer is transported to the location in a way that a photo of the landmark alone wouldn't accomplish.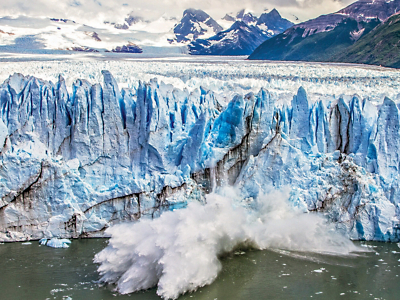 2016 Nature Winner
Joaquin Espejo, 13-time traveler
Milan, Illinois
The Perito Moreno Glacier is captured mid-calve on Chile & Argentina: The Andes to Patagonia
Comments from the judges: This photo goes beyond capturing a landscape to give the viewer a sense of the larger environment. A quiet image becomes tense as the glacier not only falls, but explodes into the water—the photographer's timing is just right. The intensity of the color matches the intensity of the moment as well.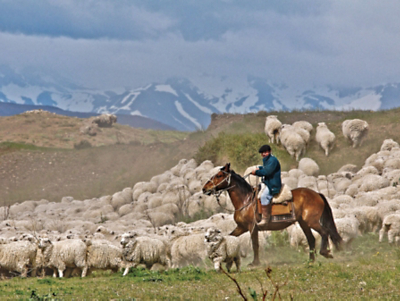 2016 Local People Winner
Mark Feider, 9-time traveler
Glendale, Wisconsin
A gaucho herds sheep near the Argentina-Chile border in The Wilderness Beyond: Patagonia, Tierra del Fuego & the Chilean Fjords
Comments from the judges: The muted background of this photo makes the gaucho pop, and the composition leads the viewers' eyes right to him. Framing him off center, with the landscape visible behind him, places him firmly within his environment.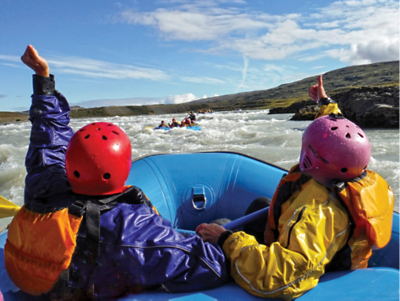 2016 Traveler Winner
Kathy Vitale, 5-time traveler
Walpole, Massachusetts
Travelers cheer on the rapids of the Hvita River during Untamed Iceland
Comments from the judges: Taken from the travelers' point of view, this photo puts the viewer right into the boat with them. The great framing of the other rafts shows the interaction and excitement between the different groups.
You're receiving this message because your web browser
is no longer supported
We recommend upgrading your browser—simply click the button below and follow the instructions that will appear. Updating will allow you to accept Terms and Conditions, make online payments, read our itineraries, and view Dates and Prices.
To get the best experience on our website, please consider using:
Safari (for Mac or iPad Devices)
Update Browser