The Leader in Personalized Small Group Adventures on the Road Less Traveled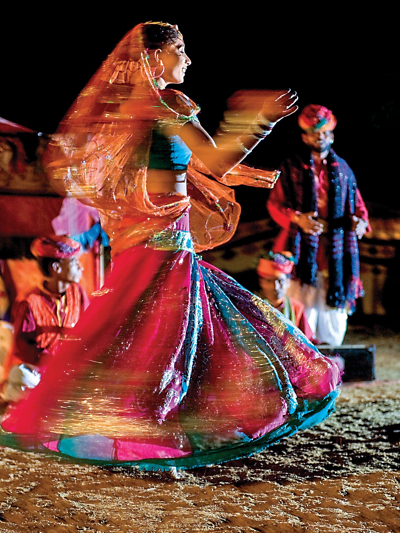 2013 Grand Prize Winner
David Layton, 7-time traveler
Edmonds, Washington
Whirling by the light of a campfire, a Rajasthani folk dancer dazzles pilgrims and travelers alike during a special Pushkar festival departure of our Heart of India adventure.
Comments from the judges: What a captivating photo. Capturing motion like this takes skill and quick timing. Amidst all this movement, the photographer recognized the importance of keeping her face sharp—her joyous expression is the most important area of focus. We also appreciate the strong use of color in a dark environment.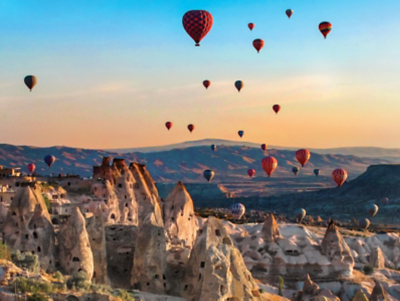 2013 Landmark Winner
Carole Witkover, 13-time traveler
Commack, New York
A fleet of hot-air balloons floats over the otherworldly landscape of Cappadocia during our Turkey's Magical Hideaways adventure.
Comments from the judges: The light in this photo is amazing, as is the composition. It perfectly captures the experience. The amount of detail shown is impressive, especially with the mountains in the distance.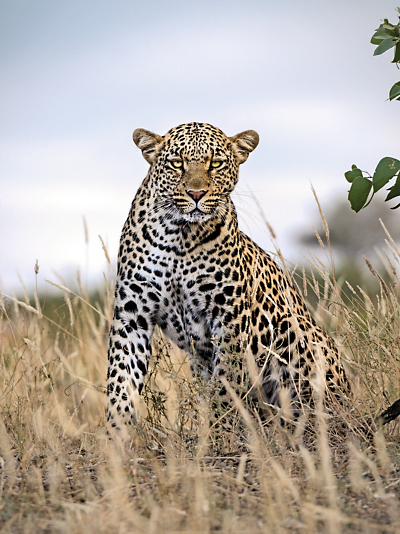 2013 Nature Winner
Joel Krenis, 7-time traveler
Rochester, New York
A young leopard poises for action on a game drive in Botswana during our Ultimate Africa: Botswana, Zambia & Zimbabwe adventure.
Comments from the judges: Very striking. The selective focus draws the eye to the leopard, and the green leaves also help to frame and anchor the subject. Further drama was added during post-production, with de-saturated color helping to focus the mood.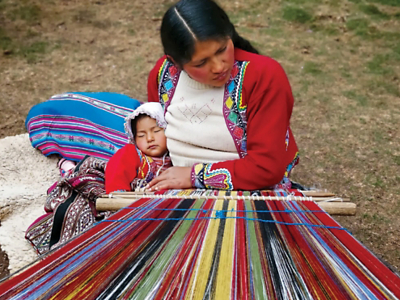 2013 Local People Winner
Thomas Kwei, 2-time traveler
Cambridge, Massachusetts
A Quechua woman demonstrates traditional weaving skills as her child sleeps peacefully during Real Affordable Peru.
Comments from the judges: This photo has many layers, and the longer you study it, the more emotion you can draw from it. The perspective and composition are beautiful, with the weaving leading your eyes to the subject. We loved the use of lines and color.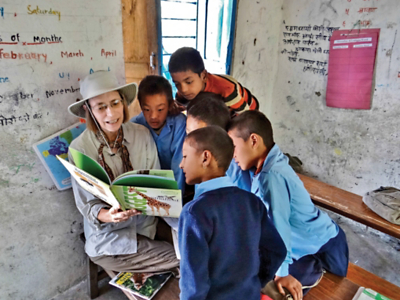 2013 Traveler Winner
Douglas Nelson, 18-time traveler
Conway, South Carolina
The photographer's wife, Nancy, reads to a rapt audience of children at the Laxmi Primary School during our Nepal & the Mystical Himalayas adventure.
Comments from the judges: This photo perfectly captures the experience of visiting a Grand Circle Foundation site, and the connections we can make through travel. The children all have expressions of wonderment on their faces—such a beautiful, innocent moment..
You're receiving this message because your web browser
is no longer supported
We recommend upgrading your browser—simply click the button below and follow the instructions that will appear. Updating will allow you to accept Terms and Conditions, make online payments, read our itineraries, and view Dates and Prices.
To get the best experience on our website, please consider using:
Safari (for Mac or iPad Devices)
Update Browser