The Leader in Personalized Small Group Adventures on the Road Less Traveled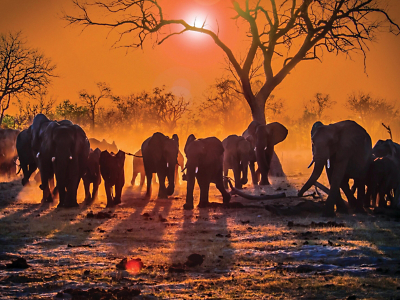 2014 Grand Prize Winner
Lloyd Beard, 6-time traveler
Birmingham, Alabama
Sunlight silhouettes a herd of elephants as they roam the grasslands of Ultimate Africa.
Comments from the judges: This photo is absolutely breathtaking, and we love how it's framed—the photographer considered the entire scene. Its colors are fantastic, and there's just enough detail that you can pick out from the shadows—from the white of the elephants' tusks, to the tree branches emerging in the background. We're also very impressed with this photo's quality considering the challenging conditions of the dust and the glare of the sun—and speaking of which, that sunspot adds value and a bit of "pop" to the image.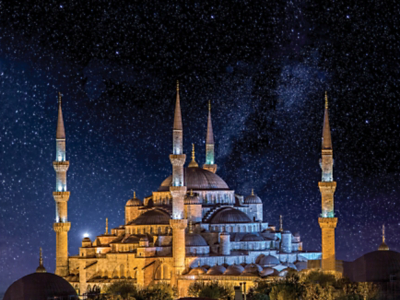 2014 Landmark Winner
William Smith, 6-time traveler
Goodlettsville, Tennessee
During William Smith's stay in Istanbul on his Turkey's Magical Hideaways adventure, he recalls, "We had a great view of the Blue Mosque from our hotel room, but we got an even better view of it at a local restaurant one evening. With the help of our Trip Experience Leader, Ersin, I got permission to go up to the restaurant's rooftop so I could set up my camera gear, and this is the result!"
Comments from the judges: This photograph exhibits such skill and creativity. The post-processing work is subtle, and so well done, and the play on light is terrific.
2014 Nature Winner
Stella Bouldin, 3-time traveler
Lafayette, Oregon
In Antigua, Guatemala, a red-eyed tree frog comes in for a close-up during our Route of the Maya adventure.
Comments from the judges: The selective focus really gives this image an edge. The frog's eyes pop—they're clearly wet, and full of inquiry—and the bumps of its skin are especially striking.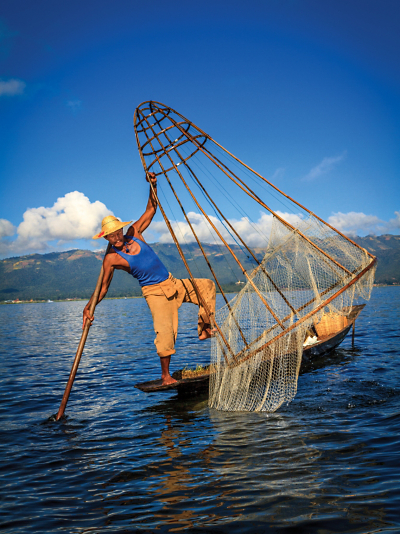 2014 Local People Winner
Floyd Schleyhahn, 5-time traveler
Pawnee, Illinois
A leg-rowing fisherman prepares to throw his net into Inle Lake, as seen on our Burma: Land of Golden Temples & Floating Gardens adventure.
Comments from the judges: Look at that invisible line that can be drawn from his pole and along his arms to the top of the net—just gorgeous. We routinely see images of these fishermen that look awkward, or aren't timed quite right, and here, everything falls into place.
2014 Traveler Winner
Louis Moretti, 2-time traveler
Chicago, Illinois
During Louis Moretti's Heart of India adventure, he captured this intimate moment between fellow traveler, Susan, and a 100-year-old villager.
Comments from the judges: Their embrace is so genuine. This moment encapsulates how our travelers get the chance to make authentic cultural connections, and the gaiety in the older woman's face is just beautiful.
You're receiving this message because your web browser
is no longer supported
We recommend upgrading your browser—simply click the button below and follow the instructions that will appear. Updating will allow you to accept Terms and Conditions, make online payments, read our itineraries, and view Dates and Prices.
To get the best experience on our website, please consider using:
Safari (for Mac or iPad Devices)
Update Browser