Forgot Your Username
If you have forgotten your username, please provide your email address in the box below. We'll send you an email with your requested username. If you are having trouble, please call us toll-free at 1-800-221-0814.
Email Sent
You'll receive an email in a few minutes. Please check this email to find your requested username.
If you do not receive an email or you are having trouble logging into My Account, please call us at 1-800-221-0814.

AUSTRALIA
Located in the South Pacific, Australia is the only island-continent that is also a country. From the Great Barrier Reef—the largest living organism—and the lush Daintree Rainforest to the mammoth, sacred red rock known to the aborigines as Uluru, Australia features some of the most stunning backdrops on Earth. This diverse physical variety found across six states is complemented by vibrant modern cities including Sydney, Melbourne, and Adelaide that are juxtaposed with historic Victorian architecture and landscaping.

When the British arrived, what they didn't consider was the rich complexity of an aboriginal civilization. Australia's Aborigines believe that their people have lived here since the dawn of time—the Dreamtime—when their spiritual ancestors brought the land into being with song. The Wathaurong, Arrente, Walpiri, and Anangu cultural groups speak more than 200 dialects and have varied local traditions that are still present today. Aboriginal life changed dramatically with the arrival of Europeans. In the 1850s a Gold Rush attracted thousands of immigrants with the goal of becoming wealthy overnight. With them they brought disease that nearly wiped out the population of local Aboriginals. It wasn't until World War II compelled Australians to look beyond their traditional ties to Great Britain, forge a new alliance with the U.S., and see themselves anew as a Pacific Rim nation.
The combination of natural wonders, rich history, and diverse communities make Australia an island nation unlike anywhere in the world.
Australia Interactive Map
Click on map markers
below to view information about top Australia experiences
Click here to zoom in and out of this map
Most Popular Films
Films featuring Australia from international, independent filmmakers
Graffiti
See Melbournes's streets come alive with art from some of the region's talented graffiti artists.
Produced by Paul Sellen
Inside Tracks
Witness one woman's revelatory journey across the Australian Outback alongside the photographer assigned to follow her.
Produced by MediaStorm
Sydney
Join travel expert Rudy Maxa to experience the warm, fun-loving city of Sydney—from the beach to the Opera House.
Produced by Small World Productions
Coffee tasting in Melbourne
Join a few locals from Melbourne—our pre-trip extension—to find secret gems hidden in the city's laneways.
Courtesy CNN
Featured Reading
Immerse yourself in Australia with this selection of articles, recipes, and more
ARTICLE
Take a side-by-side look at the origins, spiritual beliefs, and traditions of Australia's Aborigine and New Zealand's Maori.
ARTICLE
Discover the largest living organism's wondrous qualities and, unfortunately, its bleak future.
ARTICLE
Learn about Australia's aboriginal groups, including their shared spiritual beliefs, like "Dreamtime."
RECIPE
Try a new take on barbecue the Australian way. Check out this recipe for barbecued lamb chops with a Shiraz reduction.
Australia: Month-by-Month
There are pros and cons to visiting a destination during any time of the year. Find out what you can expect during your ideal travel time, from weather and climate, to holidays, festivals, and more.
Australia in January & February
While the Northern Hemisphere is experiencing cooler temperatures in January and February, Australia is enjoying warmer, summer weather in the Southern Hemisphere. Summer in Australia brings a lot of rainfall. While the rain provides a cool relief from the humidity that is common this time of year, it may hinder your Great Barrier Reef experience as a mix of rain, wind, and currents make it difficult to spot the underwater wildlife from your boat. Summer also marks the start of vacation season for most Aussies, so expect crowded beaches and coastal towns.
January and February are ideal months to visit Tasmania. Located farther south away from the equator, Tasmania's weather remains cooler with temperatures averaging around 70 degrees. Tasmania is replete with wineries and this is the perfect time to explore the idyllic vineyards and sample local varieties.
Holidays & Events
January 26: Australia Day is a national holiday that marks the anniversary of the arrival of the first British fleet in Australia in 1788
The Australian Open Tennis Tournament, one of four major international tennis tournaments, is typically held in January
February 9-10: Carnevale is an annual event that brings the masquerade ball festivities of the Carnevale di Venezia (Venice Carnival) to Australia
February 23-24: Dragon Boat Races spread to Australia in the 1970s when Hong Kong hosted an International Dragon Boat Festival that invited nations from all over the world to discover and participate in this sport. Hong Kong's effort to spread this tradition and important part of their culture was successful, and now these Dragon Boat Races take place all over the world, including in Australia
Must See
Australia Day celebrates the anniversary of the arrival of Captain Arthur Phillip and his British fleet in Australia. In 1788, Phillip was tasked with bringing convicts to this foreign land to build a work camp. The establishment of this settlement was difficult for Phillips, his men, and the convicts due to the climate and landscape of Australia, which the men had never experienced, but in the 19th century, an Australian settlement was finally completed.
Australia Day festivities are similar to how we celebrate fourth of July. Aussies enjoy barbecues, partake in beach-side activities, and by nightfall, fireworks illuminate the sky.
Australia in March & April
March and April welcome crisp, cool weather, which provides a nice relief from the hot summer heat and humidity. Take a pleasant stroll around one of Australia's major cities when the weather isn't too hot—from exploring Sydney's iconic cityscape to Adelaide's scenic coastal setting. Plus, as the rainy season winds down, Australia's flora flourishes. Maybe the best showcase of the lush landscape is during a visit to the Daintree Rainforest where more than 40 percent of Australia's plant species grow.
Holidays & Events
Moomba Festival is an annual celebration that brings Melbourne's community together for local entertainment. This festival has held as a strong tradition in Melbourne for more than 60 years
Canberra Day is celebrated annually on the second Monday in March. The day celebrates the founding of Canberra, the city's natural beauty, and its cultural history with sporting events, theater performances, and more
Must See
March is the beginning of Whale Shark season when these gentle giants flock to Ningaloo Marine Park—a reef that stretches more than 160 miles. You can witness the largest known fish and shark species in the world at Ningaloo as these creatures tend to swim closer to the water's surface. The end of March through June also provide the best wildlife viewing experiences at the Great Barrier Reef due to little to no rainfall.
Australia in May & June
A drastic cool down occurs as June 1 marks the first day of winter, which means the start of ski season in New South Wales and Victoria. Despite the cold weather, this is the best time of year to snorkel and dive over the Great Barrier Reef. Expect little to no rainfall and clear visibility, making it ideal for underwater wildlife viewing. Plus, June is the beginning of the migratory season for dwarf minke whales who travel in packs to the Great Barrier Reef in the winter.
Holidays & Events
Labor Day is typically reserved for barbecues, sporting events, and marches. The holiday is known locally as "Eight Hours Day" in Tasmania and is celebrated on the second Monday in March
May 24: The Captain Cook Festival celebrates James Cook's arrival on Bustard Bay in 1770
The Queen's Birthday is celebrated on the second Monday in June
Must See
June is one of the best times of year to view the Great Barrier Reef's wildlife. Clear conditions and little to no rain make it easier to witness turtles gliding and fish speeding over a kaleidoscope of colorful coral dotted with constellations of starfish and groups of sea urchins.
Australia in July & August
Winter is in full swing in July and August, and while it's too cold to enjoy the beach this time of year, fewer crowds, little precipitation, and low humidity make this the perfect time to explore Australia's major cities. Stroll through Melbourne's broad boulevards to discover the city's Victorian architecture and hop on Adelaide's vintage tram to explore the city's cultural gems. Plus, if you can't enjoy the beach, take advantage of ski season, which is at its peak in July and August.
Must See
While the cool weather outside evokes a sense of holiday cheer in July and August, why not celebrate the holidays. Aussies enjoy Christmas festivities in July in addition to December. Celebrations include the Yulefest in the Blue Mountains where locals and visitors alike come together to share in the spirit of the holidays. Enjoy lively parades, peruse holiday markets, and feast on holiday favorites like turkey, ham, mince pies, and plum pudding at this beloved annual event.
If you're interested in something a little more unique, the city of Darwin holds the Beer Can Regatta. Witness working vessels made almost entirely of beer cans at this annual event that has been held since 1974.
Australia in September & October
September and October bloom with pleasant springtime temperatures. The balmy weather is celebrated with several flower festivals—from the Cherry Blossom Festival in Cowra to tulip festivals that take place throughout the Southern Highlands. But, with better weather and vibrant flora comes larger crowds.
Spring in Australia is an exciting season. Horse racing is a big August sport as preliminary races are taking place through the season in preparation for the Melbourne Cup in November. In addition to the many horse races that take place, the National Rugby League's final games are this season. Rugby has long been a popular pastime in Australia. In the 1890s, Rugby was more of a hobby for working men, but as the sport garnered increased public interest it finally became an official sport under the New South Wales Rugby Football League at the beginning of the 20th century.
Holidays & Events
The Brisbane Festival is a three week celebration in September that showcases local art
September 1: Wattle Day; wattles are bright yellow flowers that are the national symbol of Australian patriotism
Must See
The Australian Football League also has its final match. Australian football is a mix of American football and soccer where players use their hands to handle the ball and their feet to pass the ball.
Another springtime attraction is the Royal Botanic Gardens, Australia's oldest botanic garden, where vibrant wildflowers are on display this season. The 158-acre garden is home to 8900 plant species and 36 pieces of art.
Australia in November & December
November and December are the last couple of months to enjoy mild temperatures before the weather heats up in January and February. Summer in Australia is not only hot and humid, but also means the beginning of monsoon season. Prepare for an abundance of rainfall and thunderstorms, but when the weather is clear, it's ideal for hiking and exploring the country's national parks where myriad wildlife can be seen in their natural habitats.
Holidays & Events
The Melbourne Cup horse race takes place annually on the first Tuesday in November
November 11: An observance of the end of World War I
December 25: Aussies tend to spend Christmas outdoors at the beach or hiking
December 26: Boxing Day
Must See
Australia is home to some of the world's most wondrous creatures and natural splendors, including turtle nesting. In November through December, turtles hatch their eggs at local beaches. After the sun sets, you can catch a glimpse of this beautiful event. Plus, the Sydney Hobart Yacht Race takes place in December. The race is a tradition that began in 1945 when 9 boats raced from Sydney to Hobart.
Average Monthly Temperatures
Compare Our Adventures
Click 'Select to Compare' to see a side-by-side comparison of up to adventures below—including
activity level, pricing, traveler excellence rating, trip highlights, and more
30 DAYS FROM $9,990 • $ 333 / DAY
Small Group Adventure
Australia: Melbourne, Adelaide, Alice Springs, Uluru, Port Douglas, Sydney • New Zealand: Auckland, Rotorua, Queenstown, Fox Glacier, Punakaiki, Wellington
53 meals—daily breakfast, 13 lunches, and 13 dinners (including 2 Home-Hosted Meals)
Explore Sydney for 3 nights and Melbourne for 3 nights
Visit Uluru during sunset and sunrise
Swim, snorkel, and cruise the Great Barrier Reef during a full-day tour
Discover the ancient flora and fauna of Daintree Rainforest by foot and boat
17 DAYS FROM $5,845 • $ 344 / DAY
Small Group Adventure
Australia: Melbourne, Adelaide, Alice Springs, Uluru, Great Barrier Reef, Palm Cove, Sydney
28 meals—daily breakfast, 6 lunches, and 8 dinners (including 1 Home-Hosted Dinner)
Explore Sydney for 3 nights and Melbourne for 3 nights
Visit Uluru during sunset and sunrise
Swim, snorkel, and cruise the Great Barrier Reef during a full-day tour
Discover the ancient flora and fauna of Daintree Rainforest by foot and boat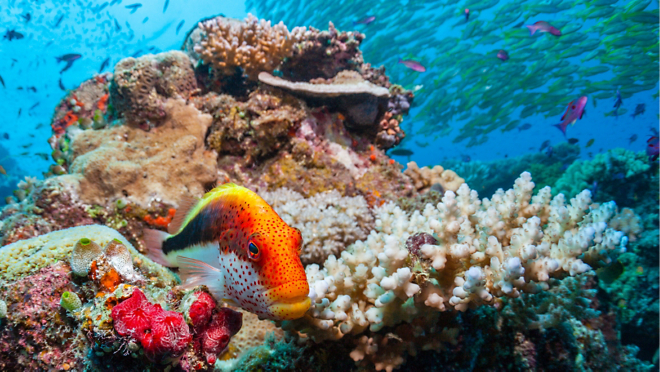 ;
6 NIGHTS FROM FROM $2,445
Spend 3 nights in quiet Palm Cove featuring pristine beaches and calm water
Explore Sydney for 3 nights and discover city highlights on an included tour
Choose to join an Optional Sydney Harbour Cruise to view the Opera House from a unique vantage point
Swim, snorkel, and cruise the Great Barrier Reef during a full day tour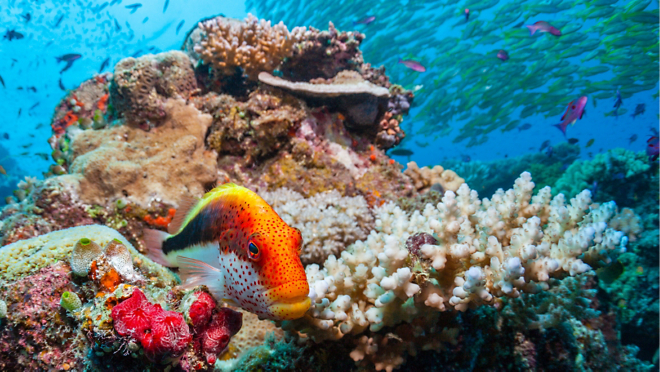 Not Applicable*
Not Applicable*
9 meals—6 breakfasts, 1 lunch, and 2 dinners
Spend 3 nights in quiet Palm Cove featuring pristine beaches and calm water
Explore Sydney for 3 nights and discover city highlights on an included tour
Choose to join an Optional Sydney Harbour Cruise to view the Opera House from a unique vantage point
Swim, snorkel, and cruise the Great Barrier Reef during a full day tour