Share the O.A.T. Experience with a Friend
Travel is the ultimate bonding experience: Journeying far from home, to exotic landscapes and unfamiliar cultures, provides the type of once-in-a-lifetime experiences that strengthen the relationship between travel companions.
Consider joining the 25% of O.A.T. travelers who are choosing to share their adventure with a sister, daughter, or friend. Their reasons are many: Some prefer not to travel solo, some don't want to miss out because a partner can or no longer wants to travel, and some simply enjoy the companionship and quality time an adventure presents. But whatever their reason, these travelers have shared that they've experienced unforgettable moments with their travel companions—moments like gazing at the Sahara's starry skies from atop a sandy dune, or slurping pho in the home of a local family in Vietnam—that are made all the more special for being shared with a friend.
Most Popular Adventures to Share with a Friend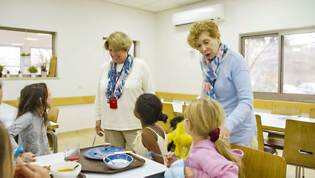 Suez Canal Crossing: Israel, Egypt, Jordan & the Red Sea
Israel: Tel Aviv, Jaffa, Haifa, Sea of Galilee, Golan Heights • Egypt: Suez Canal, Giza Pyramids, Luxor & Valley of the Kings • Jordan: Aqaba, Wadi
Rosa and Mary's Israel Trip Experience
View Itinerary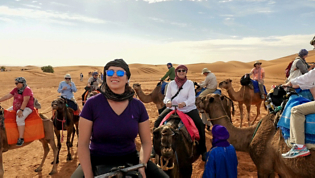 Morocco Sahara Odyssey
Morocco: Casablanca, Rabat, Fez, Sahara Tented Camps, High Atlas Mountains, Marrakesh, Casablanca
Watch Jackie & Robin's Experience in Morocco
View Itinerary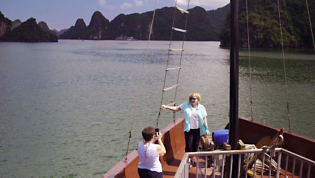 Inside Vietnam
Vietnam: Hanoi, Halong Bay, Hué, Hoi An, Nha Trang, Dalat, Ho Chi Minh City
Candyce and Pam's Experience in Vietnam
View Itinerary
Share the O.A.T. Experience

Hear from Harriet, her daughter, Charlotte, and other travelers on why sharing their adventures allows them to forge deeper bonds and new discoveries.