Forgot Your Username
If you have forgotten your username, please provide your email address in the box below. We'll send you an email with your requested username. If you are having trouble, please call us toll-free at 1-800-221-0814.
Email Sent
You'll receive an email in a few minutes. Please check this email to find your requested username.
If you do not receive an email or you are having trouble logging into My Account, please call us at 1-800-221-0814.

SOUTH KOREA
South Korea may share one of the world's most militarized borders with one of the world's most isolationist countries, but that seems to have little bearing on the spirit of this welcoming nation. The South Korea of today, awash in neon lights and pop culture, lives completely in-the-moment—but Korean culture also retains a deep-seated reverence for the past. The first Korean kingdom was founded in the year 2333 BC, and while it was later divided into warring factions, overarching dynasties formed that lasted for many centuries—most recently, the Joseon dynasty that stretched from 1392 to 1897. Many of Korea's treasured historical sites, set like gems within the more modern cityscapes, date back hundreds of years to this culturally vibrant time.
In the 20th century, Korea fell under Japanese control despite massive nonviolent resistance movements. After Japan's defeat in World War II, Korea was divided at the 38th parallel, with the South holding democratic elections and the North falling under a communist dictatorship. In 1950, the North invaded the South, kicking off the three-year Korean War. While that conflict ended in a truce, the tension lasts to this day. South Korea has the world's tenth-largest military budget, and its northern border is one of the most heavily-armed zones in the world.
In the years since the Korean War, South Korea's economy has experienced explosive growth, with corresponding development in education and culture—Korean pop music, known as K-Pop, dominates the charts throughout Asia and has also spread to the West. With their playful inventiveness and respect for the past, South Koreans have built a culture unlike any other.
South Korea Interactive Map
Click on map markers
below to view information about top South Korea experiences
Click here to zoom in and out of this map
Most Popular Films
Films featuring South Korea from international, independent filmmakers
Meet Korea's Food Ambassador: Chef Edward Kwon
Follow celebrity chef Edward Kwon as he takes you on a culinary tour of Korean cuisine.
Courtesy of CNN
Preserving Korea's Kimchi
Learn about the Korean kimchi industry which has been jeopardized by the cheap cost of Chinese imports.
Produced by Jonah M. Kessel and Go Eun Kim
©2015 The New York Times
South Korea: Month-by-Month
There are pros and cons to visiting a destination during any time of the year. Find out what you can expect during your ideal travel time, from weather and climate, to holidays, festivals, and more.
South Korea in December-March
With far fewer crowds to contend with at iconic sites, winter in South Korea can be a delightful time to visit. But you can expect cold temperatures and frequent periods when the country is blanketed in crisp, white snow. Temperatures in Seoul range from the low 20s to mid-40s (ºF). It is about 10 degrees warmer in Gyeongju and along the southern coast.
Holidays & Events
Mid-January: The Taebaeksan Snow Festival is held annually in Taebaek, a small mountain town in Gangwon Province, and is famous for its giant snow sculptures.
January & February: One of South Korea's most popular celebrations, the Hwacheon Ice Festival is an annual 23-day festival where more than a million visitors enjoy activities like ice fishing, bare-hand fishing, bobsledding, viewing ice sculptures, and more.
February: The 2018 Winter Olympics will take place in PyeongChang, South Korea from February 9 to February 25.
Early March: Jeju Fire Festival is a four-day celebration of spring featuring torch-lit processions, stone lifting contests, and jwibulnori, where people spin around cans filled with burning wood or charcoal.
Must See
Korea is a mountainous country, and the winter months are perfect for journeying almost anywhere outside of Seoul to take in breathtaking scenes of the country when it is blanketed in snow and turns into a white wonderland. The mountains in winter are also great for both skiing and hiking, and as you get farther south you can find rolling hills of pearly white snow.
South Korea in April-June
During the spring months, the South Korean countryside comes alive with blossoming flowers and lush greenery. One of the most popular times to visit also means it can be crowded at popular sites. Expect mostly sunny days and temperatures ranging anywhere from the 50s to the 80s (ºF).
Holidays & Events
Early May: The Lotus Lantern Festival is an annual celebration of Buddha's birth. In the days leading up to the popular festival, over 100,000 brightly colored lanterns are hung around the streets of Seoul.
Must See
April is cherry blossom season in South Korea. It is a magical time throughout the country, and especially in places like Gyeongju, as a myriad of pink flowers bursting into bloom.
South Korea in July-August
Summers in South Korea are generally warm and wet, with July and August seeing the arrival of monsoon rains. The average temperature during these months is about 70°F. Many South Koreans escape to the coastal cities and beaches to escape the heat and humidity, so you can expect crowds along the coast.
A typhoon is possible during the summer months, but rare: Japan and China shield South Korea from most major storms.
Holidays & Events
Late July: Each summer, hundreds of thousands of visitors descend on the coastal city of Boryeong for the Boryeong Mud Festival, which celebrates the healing properties of the local mud. Getting dirty has never been this much fun.
South Korea in September-November
With the summer rains gone, South Korea is bathed in shades of orange and red as the autumn leaves start to bloom. Mild temperatures (averaging 60 to 70°F) and abundant natural beauty make these months close rivals to spring at the best time to visit.
Holidays & Events
September 23-25: Chuseok is an annual autumn holiday honoring ancestors and centered around cultural traditions and family bonds.
September/October: Typically beginning in late September, Andong Mask Festival is a 10-day celebration of dancing, games, and cultural exhibitions.
October: Icheon Rice Festival is held annually in mid-October when farmers working in the rice fields and city dwellers alike become united in a feast celebrating good harvest.
Must See
Seoul Lantern Festival is a two-week celebration that takes place each November where downtown Seoul comes alive with bright lanterns and glittering lights for early winter.
Average Monthly Temperatures
Get the Details On Our South Korea Adventure
Find out more about the adventure, including activity level, pricing, traveler excellence rating, included meals, and more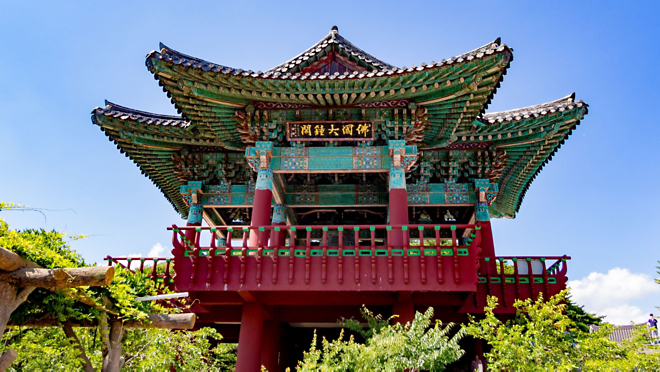 17 DAYS FROM $6,195 • $ 365 / DAY
Small Group Adventure
First Departure 08/10/2017
Days in South Korea
8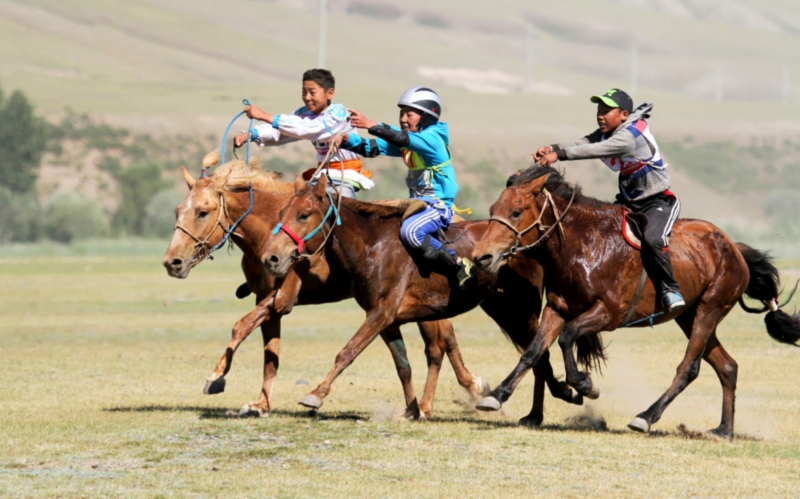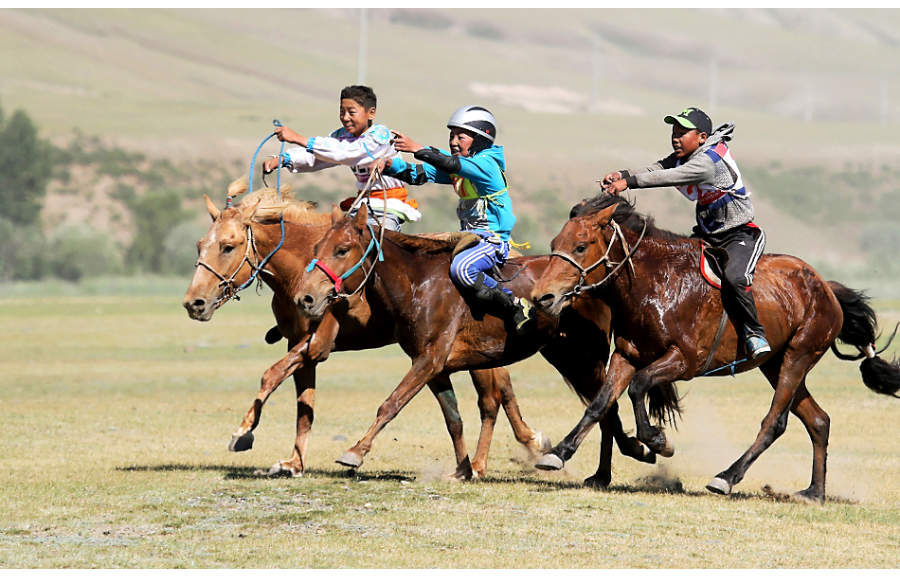 South Korea: Seoul, Daegu, Gyeongju • Japan: Tokyo, Toba, Kyoto
33 meals—daily breakfast, 10 lunches, and 8 dinners (including 1 Home-Hosted Lunch)
Explore futuristic Seoul
Meet a North Korean defector and visit the DMZ
Explore the UNESCO World Heritage Sites of Gyeongju
Learn the traditional, enduring Buddhist way of life at one of Daegu's temples