The Leader in Personalized Small Group Adventures on the Road Less Traveled
You're receiving this message because your web browser
is no longer supported
We recommend upgrading your browser—simply click the button below and follow the instructions that will appear. Updating will allow you to accept Terms and Conditions, make online payments, read our itineraries, and view Dates and Prices.
To get the best experience on our website, please consider using:
Safari (for Mac or iPad Devices)
Update Browser

norway
Compare Our Adventures
Click 'Select to Compare' to see a side-by-side comparison of up to adventures below—including
activity level, pricing, traveler excellence rating, trip highlights, and more
View Itinerary Video
Discover what awaits you in the Nordic countries, from the timeless traditions of the indigenous Sami people of Lapland, to the snowcapped peaks and glistening fjords of the Lofoten archipelago.
16 DAYS FROM $6,995 • $ 438 / DAY
O.A.T. Adventure by Land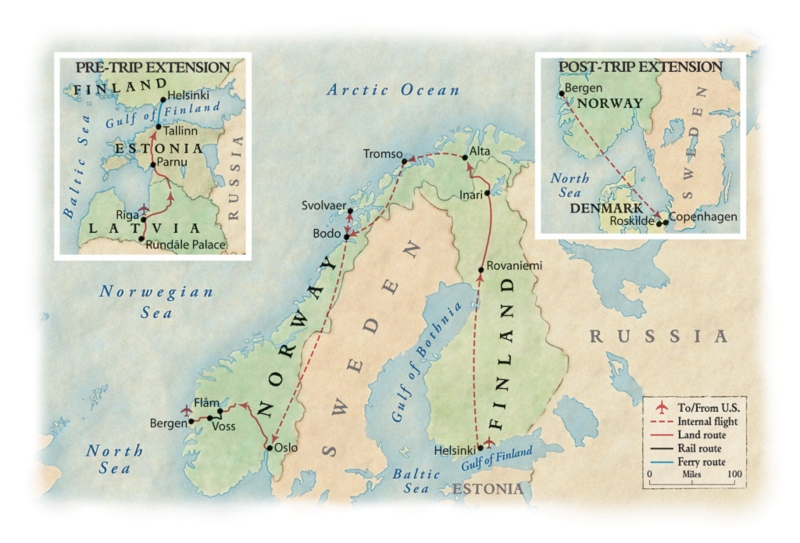 Finland: Helsinki, Inari | Norway: Svolvaer, Oslo, Flam, Bergen
27 meals—14 breakfasts, 6 lunches, and 7 dinners (including 1 Home-Hosted Dinner)
Meet an equine therapist and see how she uses horses to treat her patients
Ride a small boat through the Lofoten archipelago's legendary Trollfjord
Visit museums in Oslo dedicated to vikings, art, and more
Take a train through the lush Flam Valley
View Itinerary Video
See a detailed overview of this itinerary, including optional pre- and post-trip extensions and highlights of this adventure—like spotting Arctic wildlife like reindeer and walruses from your Zodiac craft.
16 DAYS FROM $11,795 • $ 738 / DAY
O.A.T. Adventure by Small Ship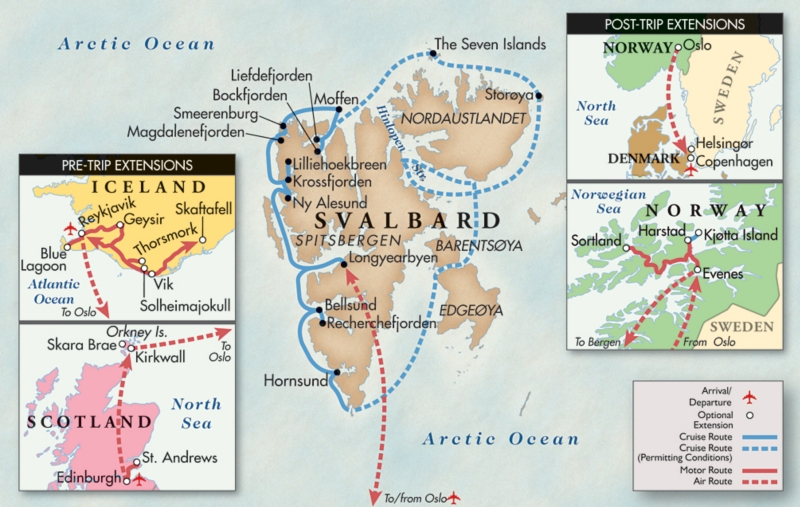 Norway: Oslo | Circumnavigate Svalbard: Longyearbyen, Ny Alesund, Krossfjorden, Magdalenefjorden, Smeerenburg, Seven Islands, Storoya, Hinlopen Strait, Alkefjellet, Torellneset, Freemansundet, Kapp Lee, Hornsund, Recherchefjorden, Bellsund
35 meals: 13 breakfasts, 10 lunches, and 12 dinners
Circumnavigate Svalbard for 10 nights aboard a brand new expedition ship
Observe polar bears, walruses, and more in their icy habitat
Get an intimate look at nature and wildlife aboard 10-person Zodiacs
Learn about the history of the region, as well as its struggles in the midst of climate change
18 DAYS FROM $6,995 • $ 389 / DAY
O.A.T. Adventure by Small Ship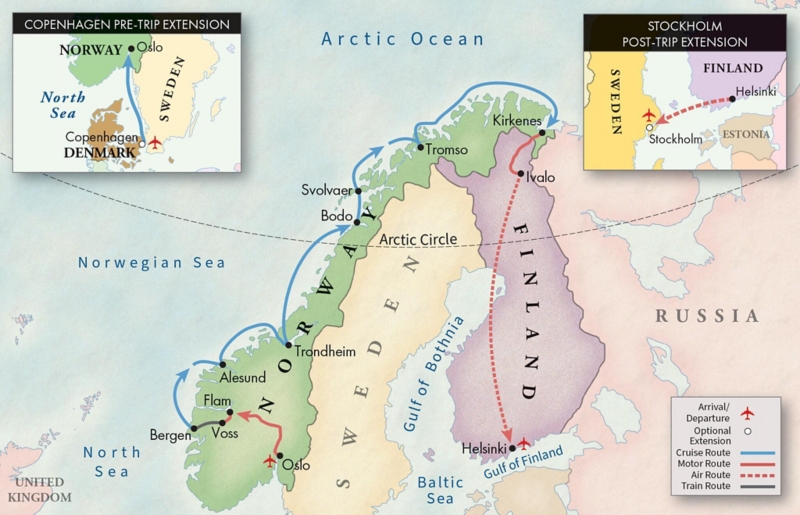 Norway: Oslo, Flam, Bergen, Alesund, Trondheim, Rorvik, Arctic Circle crossing, Bodo, Tromso, Kirkenes | Finland: Ivalo, Helsinki
40 meals: 16 breakfasts, 12 lunches, and 12 dinners—including 1 Home-Hosted Dinner
Visit museums in Oslo dedicated to vikings, art, and more
Take a train through the lush Flam Valley
Cruise through serene fjords
Watch for wildlife like reindeer and puffins in the North Cape
Compare Adventures
Find the Adventure That's Right for You
Our Activity Level rating system ranks adventures on a scale of 1 to 5 to help you determine if a trip is right for you. See the descriptions below for more information about the physical requirements associated with each rating.
Travelers should be able to climb 25 stairs consecutively, plus walk at least 1-2 miles over some uneven surfaces without difficulty. Walks typically last at least 1-2 hours at a time. Altitude can range from zero to 5,000 feet.
Activity Level 2:
Moderately Easy
Travelers should be able to climb 40 stairs consecutively, plus walk at least 2-3 miles over some uneven surfaces without difficulty. Walks typically last for at least 2-3 hours at a time. Altitude can range from zero to 5,000 feet.
Activity Level 3:
Moderate
Travelers should be able to climb 60 stairs consecutively, plus walk at least 3 miles over some steep slopes and loose or uneven surfaces without difficulty. Walks typically last for 3 or more hours at a time. Altitude can range from 5,000 to 7,000 feet.
Activity Level 4:
Moderately Strenuous
Travelers should be able to climb 80 stairs consecutively, plus walk at least 4 miles over some steep slopes and loose or uneven surfaces without difficulty. Walks typically last for 4 or more hours at a time. Altitude can range from 7,000 to 9,000 feet.
Activity Level 5:
Strenuous
Travelers should be able to climb 100 or more stairs consecutively, plus walk at least 8 miles over some steep slopes and loose or uneven surfaces without difficulty. Walks typically last for 4 or more hours at a time. Altitude can range from 10,000 feet or more.
Hide Acivity Level
PRICE
including international airfare
HIGHLIGHTS & ACTIVITIES IN NORWAY
*This information is not available for our trip extensions. You must reserve the main trip to participate on this extension.
**This information is not currently available for this trip. Please check back soon.
Recommended Viewing
Watch this video showcasing what makes this country so unforgettable
Travelers' Perspective: Scandinavia
Submitted by Barbara & Ernie Werren, 29-time travelers from Lakewood, Colorado
Follow travelers Barbara and Ernie W. as they journey through historic Norway and Finland.
29:20
Recommended Videos
Watch your fellow travelers' favorite films & videos
ReelEarth: Slow | Norway
See how one coastal Norwegian couple has embraced the concept of "slowing down" and find out how these ideas have permeated their careers and community.
OAT Fjord Cruise and Lapland
Submitted by Jim Guerra, 10-time traveler from Castle Pines, Colorado
Witness Gustav Vigeland's striking sculptures of the human form in Oslo, visit a fish farm in the quaint town of Bergen, and take in the pristine, jagged rock formations that line the fjords of Northern Europe with traveler Jim G.
Smart Travels with Rudy Maxa: Oslo and Norway
Visit Norway with Emmy award-winning travel expert Rudy Maxa, and witness its iconic architecture, Viking heritage, and culture.
A Norwegian Voyage
Submitted by John Balza, 18-time traveler from Fort Collins, Colorado
Travel from Norway to the Arctic with traveler John B. as he witnesses an authentic Viking ship and enjoys a performance by a traditional Scandinavian fiddle player.
Travelogue: Scandinavia 1967
See the bustling cities of Stockholm and Copenhagen, where familiar icons stand out against a 1960s back-drop.
Norway: Month-by-Month
There are pros and cons to visiting a destination during any time of the year. Find out what you can expect during your ideal travel time, from weather and climate, to holidays, festivals, and more.
Norway in December-January
Covered with a blanket of glistening snow, Norway transforms into the quintessential winter wonderland this time of year. And while it is extremely cold, it does not deter outdoor enthusiasts from seeking out the perfect ski slope, of which there are many. And Christmas, of course, feels even more magical when celebrated in a place that looks like Santa's fabled North Pole realm come to life.
The winter nights are long and dark, but may also offer a glimpse of the wondrous Northern Lights, especially if you're further north. Whenever you venture outdoors, warm, waterproof layers are key.
Holidays & Events
December 24: Christmas Eve. A larger celebration day than Christmas itself, Norwegians spend Christmas Eve morning finishing their shopping. Then, after the 5:00pm bells signal the official start of Christmas, families gather for a feast of lutefisk (cod cured in lye) or pinnekjøtt (dry-cured ribs of lamb), followed by exchanging gifts by the tree.
January: Tromsø International Film Festival. Held outside during the dark polar nights, this annual festival—held in the city's main square—showcases local and international films.
Must See
Norway brightens the long winter nights with cheerily-lit Christmas fairs throughout the whole month of December. You'll find them all across the country, from Trondheim and Oslo—which hosts several fairs—to the charming port town of Bergen. Shoppers will find an array of handcrafted gifts you won't find anywhere else, as well as artisanal cheese, cured meats, and homemade bread and jams.
Watch this film to discover more about Norway
Great Railway Journeys of Europe: Oslo to Bergen
See the mountains and fjords of Norway on an epic rail journey from Oslo to Bergen.
Norway in February
February in Norway is the coldest month of the year. Temperatures can plummet as low as -40⁰. That being said, it is also the perfect time of year to catch the world's best natural light show—the Northern Lights. Also known as the aurora borealis, this unbelievable dance of color and light attracts visitors from all across the globe—each one hoping to witness this natural wonder. Your odds of getting a front row seat to this celestial performance are much higher in February, due to the relatively long nights. So bundle up and fix your eyes on the skies.
Must See
Seafood is usually seen as a summertime specialty, but in Norway winter offers the best quality of shellfish, salmon, cod, halibut, and trout. Dishes like torsketunger—fried cod's tongue, an oyster-like delicacy—are only available this time of year.
Museums are also a popular option for locals and visitors alike during February's chill. Warm up at once of Oslo's exceptional museums, such as The Nobel Peace Center and the National Gallery—the latter being home to one of Edvard Munch's famous painting, The Scream.
Watch this film to discover more about Norway
Great Railway Journeys of Europe: Oslo to Bergen
See the mountains and fjords of Norway on an epic rail journey from Oslo to Bergen.
Norway in March-April
With the spring equinox in March, the landscape in Norway comes alive. Mountains capped in snow make an idyllic backdrop to the budding fruit trees and fields sprouting their first blooms of the year. Flowers may appear as early as February and snow may fall as late as May, making skiing available in March and April. As the days get longer and the temperatures rise, keep in mind that the weather changes quickly in the springtime. Dressing in layers is advised, especially when taking advantage of outdoor discoveries.
Holidays & Events
Late March/early April: Easter. This moveable holiday is particularly long in Norway. Schools and some businesses are on break from the Friday before Palm Sunday until the Tuesday after Easter. Many give candy eggs to loved ones at this time.
Must See
Cherry blossoms blanket the countryside and paint the landscape shades of pink and white starting in March. Locals and visitors alike enjoy witnessing the display of flowering trees that dot the fjords and stretches of verdant valleys.
March offers the best chance of clear skies to view the Northern Lights. Plus, the display intensifies around equinox months due to Earth's position during this time.
Watch this film to discover more about Norway
Great Railway Journeys of Europe: Oslo to Bergen
See the mountains and fjords of Norway on an epic rail journey from Oslo to Bergen.
Norway in May-June
The scenery in Norway is at its most idyllic as spring turns to summer, and residents take full advantage of the warmer weather after a long winter. Water running off snow-covered mountains amplifies waterfalls, and flowers are in full bloom. Birds chirp in the distance, as sights and sounds of a renewed countryside are all-encompassing. This is the time of year that winter stores of preserved food were traditionally finished off. For example, raspeball, a salted meat and potato dumpling, is still a popular springtime dish among locals today.
Holidays & Events
May 15: St. Hallvard's Day. St. Hallvard, Oslo's patron saint and so-called "defender of the innocent," is commemorated with concerts and theater performances.
May/June: Bergen International Festival. Founded in 1953, this festival takes place over the last 15 days at the end of May annually. Over 200 events in music, dance, theater, opera, ballet, and other performing arts are featured.
Last weekend of May: Oslo Middelalderfestival. This medieval festival opens a door to the past. Witness jesters, musicians, jugglers, longbow shooting, concerts, and shop the medieval market.
June 23: St. John's Eve. This midsummer festival celebrates the summer solstice with bonfires and mock weddings held to symbolize the new season.
Must See
Locals celebrate after cold and dark winter with open-air festivals and outdoor revelry. Fresh foods are abundant; traditional dishes are prepared with newly harvested rhubarb as well as lamb and fresh fish.
Watch this film to discover more about Norway
Great Railway Journeys of Europe: Oslo to Bergen
See the mountains and fjords of Norway on an epic rail journey from Oslo to Bergen.
Norway in July-August
Summer heralds a season of warmth and light in this Scandinavian nation. Temperatures are mild and pleasant, rarely rising above 80 degrees Fahrenheit, and humidity is generally low. Days are long and sunny—above the Arctic Circle, the sun doesn't set at all until mid-to-late July, and the farther north you travel, the longer the midnight sun will stay in the sky.
At this popular time of year, Norway is bustling with activity from visitors and locals alike. Beaches and other popular sites may be more crowded than usual, but in a nation of this size, there's always somewhere to go to get a little breathing room.
Although Norway isn't typically known for its agriculture, summer is berry season, with blueberries and strawberries particularly abundant in July and August. Whether you're interested in picking your own fruit on a hike in the woods, or sampling a dessert in a local restaurant, there's no better time to indulge your sweet tooth.
Holidays & Events
Mid-July: Riddu Riddu. Held annually in the northern municipality of Gáivuotna-Kåfjord, this 4-day Sami music festival celebrates the art and culture of the region's indigenous people.
Mid-August: Mela Festival. This 3-day international feast for the senses attracts 300,000 visitors to Oslo each year to enjoy music, arts, theater, food, and cultural exhibits from all over the world.
Must See
Experiencing the Midnight Sun is well worth an adventure above the Arctic Circle. Enjoy 24 hours of daylight as you explore the northern wilderness, and bring a good camera, as the golden glow of the summer sunlight brings the vivid colors of Norway to life in a way that you'll want to be sure to capture properly.
Watch this film to discover more about Norway
Great Railway Journeys of Europe: Oslo to Bergen
See the mountains and fjords of Norway on an epic rail journey from Oslo to Bergen.
Norway in September-November
Fall arrives in Norway in late September, bringing abundant color and unpredictable weather. Temperatures can plummet unexpectedly, and cloudy, rainy days are not uncommon. However, flashes of summer are known to occur late into the season, with bright blue skies and warmer weather making occasional appearances before the snows of November arrive.
While the finicky weather may make packing more of a challenge, fall also boasts many benefits. Summer crowds have dispersed, and the mushroom harvest and crab season both kick off, making it an ideal time to visit Norway's main attractions and enjoy local fare.
Holidays & Events
September-November: Høsttakkefest. This fall celebration (whose name literally translates to Harvest Thanksgiving Feast) combines secular, agrarian traditions and religious observances. While the date varies each year, the traditions are the same: families gather at church to sing hymns, children bring vegetables and grains as a harvest offering, and refreshments are served after the service concludes.
Must See
As the eternal summer sun fades and the days grow shorter, the Northern Lights start putting on their nightly shows. You can expect spectacular celestial displays throughout the fall.
Whether you're cruising through the fjords or hiking through the mountains, the gold and copper foliage that blankets the landscape in the fall makes for picture-perfect sightseeing.
Watch this film to discover more about Norway
Great Railway Journeys of Europe: Oslo to Bergen
See the mountains and fjords of Norway on an epic rail journey from Oslo to Bergen.
Average Monthly Temperatures
Norway Interactive Map
Click on map markers
below to view information about top Norway experiences
Click here to zoom in and out of this map
Oslo
The capital of Norway, Oslo is the country's economic center and its most populous city, with an urban population of about 942,000 people. It lies on the country's southern coast at the end of the Oslofjord and is surrounded by lush hills, picturesque mountains, and the majestic fjord waters.
Aside from its scenic location, Oslo is a fast-growing metropolis with a strong sense of culture expressed in its collection of museums and performance theaters, music venues, fashion and artisan centers, and distinctive modern architecture. In the throes of a cosmopolitan reinvention, the city has dedicated itself to environmental conservation through the introduction of urban green spaces and an efficient public transportation system.
Founded in 1040, Oslo boasts a rich Viking and seafaring history, both of which are preserved and celebrated at the Norwegian Maritime Museum and the Viking Ship Museum. The latter displays Viking ships from the ninth century, showcasing intricate woodwork and innovation. In addition, the Holmenkollbakken—a ski jumping hill that holds 70,000 spectators—provides panoramic views of the nearby fjord and hosts a ski museum.
Experience Oslo with O.A.T. on:
Bergen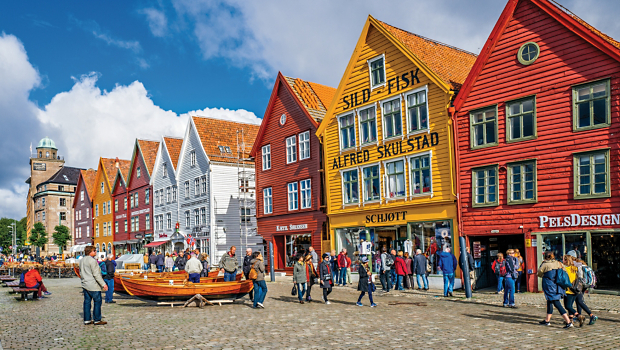 Established as early as the eleventh century during the Viking Age, the Norwegian city of Bergen is a seaport that was once the capital of the Hanseatic League, a medieval economic force. In the 14th century, Hanseatic merchants transformed Bergen into an active port and Norway's capital and largest city. Fish were shipped through Bergen to Dutch, English, and German merchants. In one wharfside area, Bryggen, a row of wood commercial buildings—some dating back to 1702—have been preserved and are protected as a UNESCO World Cultural Heritage Site.
The city is also famous for the seven mountains surrounding the city center, the highest of which reaches 3,238 feet above sea level. In addition to these peaks, Bergen is surrounded by seven fjords and is considered the gateway into Norway's coastal fjords, carved into the coast line by the sea during ice ages.
Experience Bergen with O.A.T. on:
Flam Valley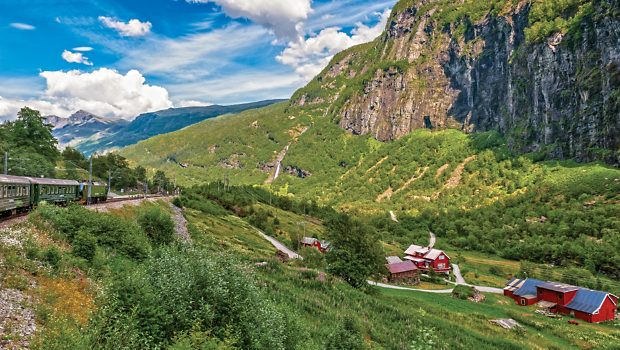 Flam Valley hosts some of the most stunning scenery that Norway has to offer, including snowcapped mountains, cascading waterfalls, and glacial ravines overlooking the small village of Flam. Lonely Planet named the scenic train ride from Flam the world's best train journey in 2014 as the track meanders past sheer cliffs through the narrow valley.
In the spring, melting snow feeds the falls as water gushes over the steep precipices, and the hills transform with new life as lush green growth covers the valley and lambs prance through the greenery. Through the summer, trees and plants remain in full bloom, but into autumn the valley lights up with rich hues of red, yellow, and gold.
Experience Flam Valley with O.A.T. on:
6 Night Cruise Toward the Arctic Circle
Sailing along the coast of Norway, the mountains of the mainland tower over the landscape, islands jut from the icy sea, and sea eagles sour overhead. Norwegian seaports such as the medieval city of Trondheim and peaceful fishing villages like Rorvik line the coast interspersed with majestic fjords, forested hills, and sparkling blue inlets.
Travelers embarking on a six-night cruise along Norway's coast make their way towards the Arctic Ocean, where water temperatures hover around the freezing point of saltwater. The northernmost points of Norway extend into the Arctic Circle, an area many explorers throughout the 16th to 20th centuries attempted to traverse despite the treacherous ice. Norway falls within the Northeast Passage, a journey through the Arctic Circle above the Eurasia continent that wasn't fully completed until 1878.
Experience the 6 Night Cruise Toward the Arctic Circle with O.A.T. on:
North Cape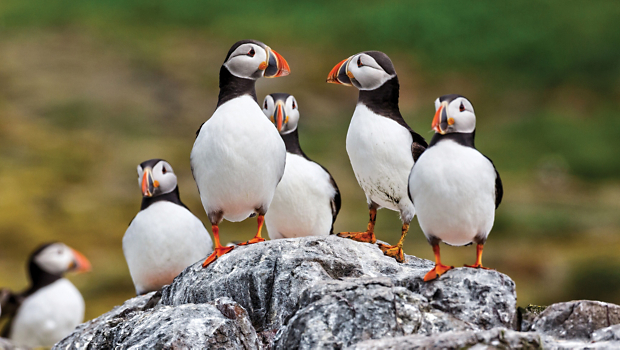 Far above the Arctic Circle, where the freezing waters of the Atlantic and Arctic Oceans meet, the North Cape rises a sheer 1000 feet above sea level on the northern coast of the island of Magerøya. One of Norway's most visited destinations, this northernmost point of Europe is home to hundreds of thousands of puffins, gannets, and cormorants—especially visible along the bird cliff of Gjesværstappan.
Fishing villages and their colorful cottages dot the stark landscape along the sea, while strenuous hikes like those to Knivskjellodden and the natural arch of Kirkeporten offer scenic views of the North Cape Plateau.
Once only reachable by scaling the cliffs or sailing to the point, North Cape was expensive and difficult to experience, limiting visits to ambitious monarchs and soul-searching monks. Now the cliffs are accessible by road, and travelers gather at the Globe Monument atop the drop off to mark their arrival.
Experience North Cape with O.A.T. on:
Lapland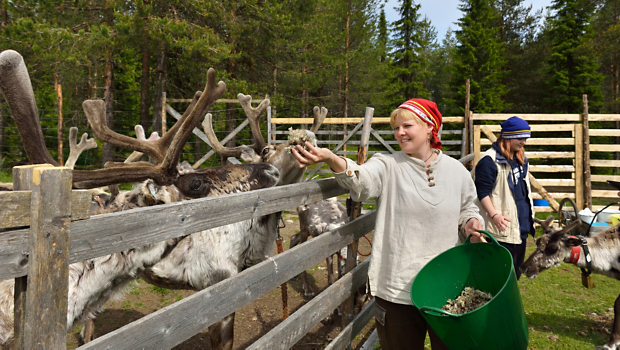 Spanning parts of Finland, Norway, and Sweden, Lapland offers quintessentially Scandinavian landscapes. Located north of the Arctic Circle, the region provides visitors a chance to watch the Northern Lights dance across the clear sky more than 200 nights out of the year, most often between September and March.
In the summer, the midnight sun—where the sun shines for 24 hours a day for three months straight—shines over the blooming landscape. Finland's portion of Lapland hosts the mythical home of Santa Claus on the mountain of Korvatunturi. Much of Lapland is only navigable by husky or reindeer ride as roads are sparse, especially during the winter.
Lapland is also called Samiland as it is home to the indigenous Sami people, known as the "people of the sun and wind" and for their symbolic relationship with reindeer. For centuries, these reindeer herders have cared for the animal and used it as a source of food, clothing, and transportation. Norway and Sweden exclusively permit the Sami people to practice reindeer husbandry based on their lineage, while Finland does allow other ethnic Finns to raise the animal.
Experience Lapland with O.A.T. on:
Svalbard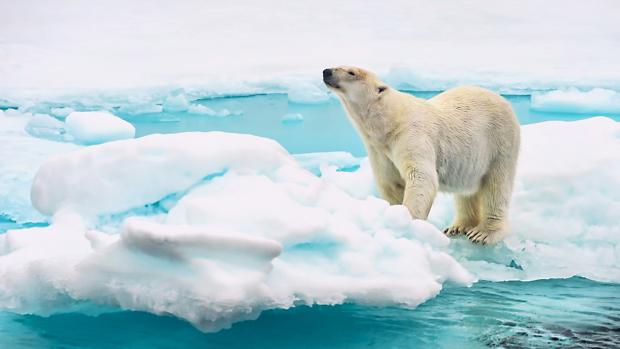 Svalbard is a Norwegian archipelago sandwiched between mainland Norway and the geographic North Pole. Home to the northernmost community of just a few thousand people, its craggy, snow-covered peaks, formidable glaciers, and iconic wildlife attract thousands to its rugged shores each year.
Believed to have been discovered by Dutch voyager Willem Barents in 1596, he named the islands "Spitsbergen" (sharp mountains), though the Norwegian name "Svalbard" translates to "cold coast" in ancient Norse. The largest island of the archipelago is called Spitsbergen, which contains Svalbard's main settlement and typical port of entry, Longyearbyen. From this small coal-mining town, the possibilities in and around the islands are endless, whether your goal is to maximize wildlife sightings or discover its sprawling, other-worldly terrain. With more polar bears than people, Svalbard is a northerly paradise for the wilderness explorer.
Experience Svalbard with O.A.T. on:
Featured Reading
Immerse yourself in Norway with this selection of articles, recipes, and more
ARTICLE
The Sami, who number around 75,000, make their homes in the remote areas of Norway, Sweden, Finland, and northwestern Russia's Kola Peninsula.
Reindeer People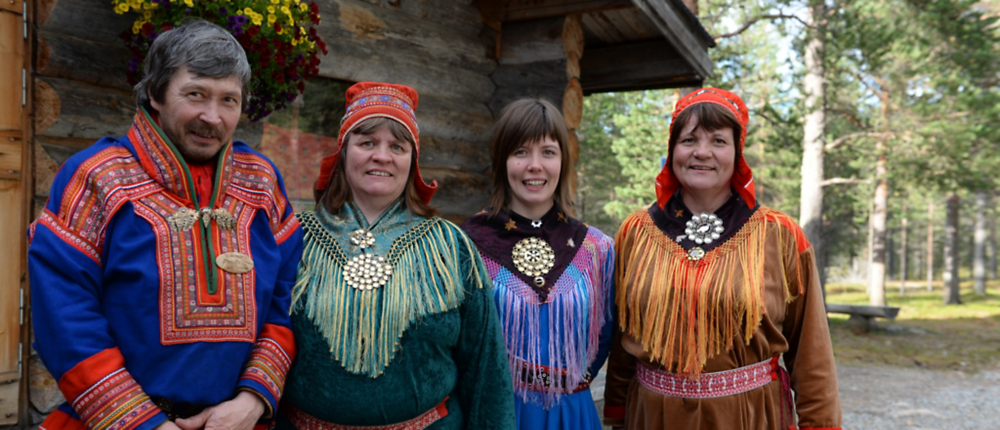 The Evolving Roles of the Sami
by Pamela Schweppe
As they are assimilated into modern society, the Sami are becoming more involved in world politics.
In the language of the Sami people, the word gaba means "capable and independent woman." For the northernmost indigenous population of Europe, hardy self-reliance and the ability to thrive in an inconsiderate environment are germane to the Sami identity. Consciously living off nature is simply an environmental and economic necessity.
The Sami, who number around 75,000, make their homes in the remote areas of Norway, Sweden, Finland, and northwester Russia's Kola Peninsula. Fishing and fur trapping are vital to the economy, as is their most distinctive livelihood: reindeer herding. But this long-cherished practice—and much of the culture that surrounds it—is slowly being phased out by assimilation and modernization.
With global connectedness slowly replacing collective family units (known as siida), and with small-scale reindeer herding becoming less viable economically in the modern age, fewer and fewer Sami engage in this traditional practice. Currently, approximately 10% of Sami are active herders. As elements of their indigenous language, culture, and history are lost, gender roles and norms slowly disappear as well.
For centuries, women's domain as primary caretakers was imparting indigenous cultural knowledge, in addition to crafting warm fur clothing so crucial for surviving Scandinavian winters. The post-World War II policy of rationalization put pressure on the Sami to adopt mainstream Norwegian culture, which marginalized many indigenous practices. In addition, the increasing availability of consumer goods has nearly erased the need for hand-sewn fur clothing, creating an empty space where women once made significant contributions.
Today, many young, educated Sami women are leaving their close-knit rural communities to live and work in urban areas. To counteract this trend, Sami leaders are taking measures to increase the desirability of rural work, including job placement assistance, entrepreneurial training, and small business financing. However, larger and more ambitious reforms, such as Norway's "High North" policy, still focus predominantly on traditionally male-dominated industries such as construction and mining, providing fewer outlets for traditionally female career paths.
Older generations of Sami looked to a number of female deities for comfort and guidance. Mattarahkko, the primeval mother, and her three daughters—Sarahkka, Juksahkka, and Uksahkka—once helped women through different stages of their lives. In this spirit, Sami women have organized a group called Sarahkka to bring their plight to the national stage. It's indicative of a growing trend of political activism to protect and preserve Sami culture.
A burgeoning feminist movement was sparked in the 1970s in an attempt to equalize the rights shared by male and female reindeer herders. The World Council for Indigenous People (WCIP), founded in 1975 in part by Sami people, has also helped bring an international perspective to the plight of the Sami. Additionally, the Norwegian Council for Cultural Affairs has established programs to preserve and celebrate Sami culture.
The identity of Sami women still exists at a crossroads. No longer required to maintain traditional reindeer-herding practices, they are tasked with finding more modern means of contributing. Existing outside the boundaries of what you've known for centuries, however, is never an easy transition. Half of the Sami people now live in urban areas such as Oslo, Norway. As they are assimilated into modern society, the Sami are becoming more involved in world politics. With greater access to resources and media, previously out of reach because of geographic constraints, they are better poised to assume more power and control over their representation—and therefore their identities.
The Lappekodicillen peace treaty of 1751 established legal boundaries for sustainable reindeer herding, granting exclusive rights in many areas to the Sami. Though they are no longer reliant on this practice to survive, their "capable and independent" spirit will surely guide them as they create a space for themselves in the 21st century.
The Evolving Roles of the Sami