Forgot Your Username
If you have forgotten your username, please provide your email address in the box below. We'll send you an email with your requested username. If you are having trouble, please call us toll-free at 1-800-221-0814.
Email Sent
You'll receive an email in a few minutes. Please check this email to find your requested username.
If you do not receive an email or you are having trouble logging into My Account, please call us at 1-800-221-0814.
JAPAN
A long and slender volcanic archipelago situated on the Pacific Ring of Fire, Japan is nestled into an area slightly smaller than California. Mountainous and heavily wooded, its four main islands—Honshu, Hokkaido, Kyushu, and Shikoku—comprise 97 percent of the country's total land mass. People first arrived in Japan across a land bridge from Korea some 30,000 years ago. The country was ruled by emperors beginning in 660 BC up until the 12th-century AD. A series of military shoguns then controlled Japan for several centuries, beginning a 200-year period of isolation that lasted until 1868, when emperors returned and began modernization. After the devastation of the Second World War, Japan quickly rose from the ashes to achieve remarkable growth during the second half of the 20th century—holding the title of the world's second largest economy for more than 40 years.
Japan remains an intoxicating blend of the ancient and modern, with villages steeped in centuries-old traditions in close proximity to the neon-lit streets of futuristic cities. Icons of Japanese culture include everything from geishas and gardens to sushi, sake, and Shinto shrines.
Japan Interactive Map
Click on map markers
below to view information about top Japan experiences
Click here to zoom in and out of this map
Most Popular Films
Films featuring Japan from international, independent filmmakers
Why Osakans like it hot
Discover what fast food turns the locals on in Osaka and head to Kyoto with a local historian to seek out hidden treasures in a bookstore.
Courtesy of CNN
Tokyo Electric City
Take a wide-ranging musical journey through the electric streets of Tokyo, and learn about the latest pop culture trends.
Produced by Tantra, Inc
A Taste of Delicious Tokyo
Escape the crowds and find out where you can eat for free in Kyoto, Japan's ancient imperial capital.
Courtesy of CNN
Amasan Women of the Sea
Follow the last generation of Amasan, or Sea Women, in Japan as they search the ocean for Abalone.
Produced by Amie Williams
Travelogue: Kyoto, Japan 1965
Turn back the clock to 1960s-era Kyoto, Japan, and stroll along garden paths lined with stone lanterns and centuries-old shrines.
Produced by David Conover & Paul Villanova
Featured Reading
Immerse yourself in Japan with this selection of articles, recipes, and more
ARTICLE
Kyoto offers a glimpse into quintessential Japanese culture, including geisha history and sake samplings.
RECIPE
Comfort food is taken to the next level with this popular Japanese dish—try out the recipe for yourself.
ARTICLE
From the unusual to the iconic, Japan sets itself apart with its unique temples—take a look at some of our favorites.
Japan: Month-by-Month
There are pros and cons to visiting a destination during any time of the year. Find out what you can expect during your ideal travel time, from weather and climate, to holidays, festivals, and more.
Japan in December-February
Japan bustles with tourists all year round, but a winter visit allows you to avoid the throngs of summer guests and experience a different side of the island nation. During the months of December through February, the weather throughout Japan is cool and crisp, with plenty of sunshine and temperatures averaging around 35 to 40º F. Tokyo doesn't get much snow, but the rest of the mainland receives plenty of it, especially on the northern island of Hokkaido and Japan's Alps. The cool air of winter also keeps cloud cover to a minimum, making it the best time to view such iconic treasures as Mount Fuji.
Holidays & Events
February 6-12: Sapporo Snow Festival. One of Japan's most popular winter events, the Sapporo Snow Festival is held during one week every February in Hokkaido's capital, Sapporo, and attracts more than two million visitors from Japan and around the world.
February 3 or 4: Setsubun (Bean-Throwing Festival) is held throughout Japan to coincide with the first day of spring according to the old Japanese (lunar) calendar. Celebrations include the throwing of roasted soybeans to ward off evil spirits and bring good fortune.
Must See
Temples and shrines throughout Japan are beautiful throughout the year—but are even more dramatic when they are blanketed in snow. When snow begins to fall, even locals rush to places like Kinkakuji (the Golden Pavilion), which turns to a winter wonderland.
Japan in March-May
Spring is an exciting season in Japan, with budding leaves and sakura (cherry blossoms) sweeping the country from south to north. In March, Tokyo's spring weather averages about 55º F during the day, rising to the 70s by May.
Holidays & Events
Late April/Early May: Golden Week, one of Japan's busiest times of year, is a combination of four national holidays—Showa Day, Constitution Day, Greenery Day, and Children's Day—that occur over a week's span.
Must See
Cherry blossoms: Japan's iconic sakura are renowned throughout the world. The beautiful pink flowers that blanket the country in colorful splendor begin their first bloom in late March or early April in places like Tokyo and Nagasaki to early May in Sapporo.
Japan in June-August
Summer in Japan can be hot and humid (but with fewer crowds), with temperatures reaching the mid-90s (F) in many parts of the country. Locals often head to the mountainous regions or the northern island of Hokkaido to escape the heat. June is the rainy season in most of the country. Temperatures can reach the mid-90s (F). July and August is also the ideal time to climb Mount Fuji—when the mountain is (usually) snow-free and the weather is relatively mild.
Holidays & Events
July: Gion Matsuri: Dating back to the 9th century, Kyoto's biggest annual festival is a month-long event that is equal parts religious observance and raucous summer block party celebrating Kyoto culture.
July 7: Tanabata (Star Festival): As the date approaches, long, narrow strips of colorful paper known as tanzaku are inscribed with wishes and hung from bamboo branches.
Mid-August: Obon: This annual Buddhist event for commemorating one's ancestors typically ends when floating lanterns are put into rivers and lakes to guide the spirits back home.
Must See
While the summer months can be hot, this is also when flowers bloom and the greenery is at its most lush in Japan. Plus, these months are always filled with fireworks displays and cultural festivals, including Tokyo's annual Sumidagawa Fireworks Festival held on the last Saturday in July.
Japan in September-November
September is rice-harvesting season, and the time of year with the greatest risk of typhoons. After that, the weather is generally mild, with October pleasantly warm and less humid. Trees throughout Japan begin to show their beautiful autumn colors and November is peak fall foliage time.
Holidays & Events
November 3: Bunka no Hi (Culture Day) is a national holiday held annually in Japan to promote culture, the arts, and academic endeavor.
Mid-October: Taiiku no Hi (Sports Day): Held the second Monday of October, Taiiku no Hi is a national holiday to foster healthy minds and bodies through physical activity.
Must See
Viewing the fall foliage (called momijigari) is a favorite activity in Japan this time of year. Typically, autumn foliage season starts in mid-September in the Hokkaido region and can stretch to late November in places such as Hakone.
Average Monthly Temperatures
Compare Our Adventures
Click 'Select to Compare' to see a side-by-side comparison of up to adventures below—including
activity level, pricing, traveler excellence rating, trip highlights, and more
14 DAYS FROM $4,795 • $ 343 / DAY
Small Group Adventure
Japan: Tokyo, Hakone, Kanazawa, Kyoto
25 meals—daily breakfast, 7 lunches, and 6 dinners
Spend 2 nights in Tokyo
Enjoy 5 nights in Kyoto
Spend 3 nights in Kanazawa
Partially ascend Mount Fuji (weather permitting)
Visit Nara on an optional tour
17 DAYS FROM $6,195 • $ 365 / DAY
Small Group Adventure
First Departure 08/10/2017
Days in Japan
7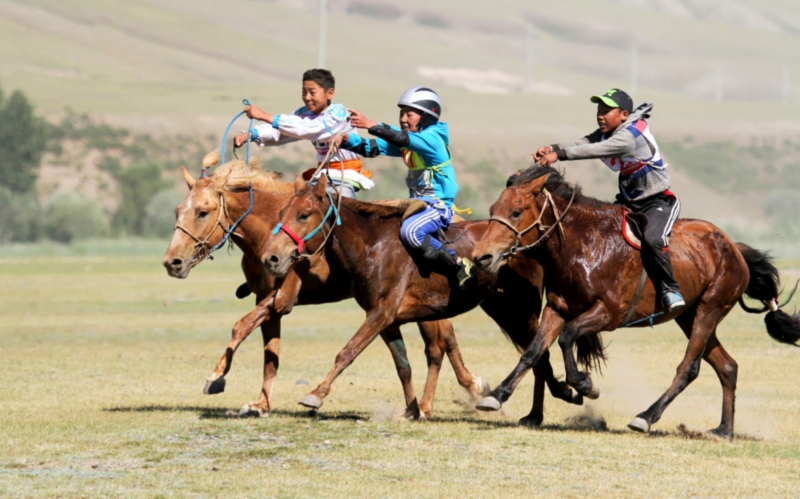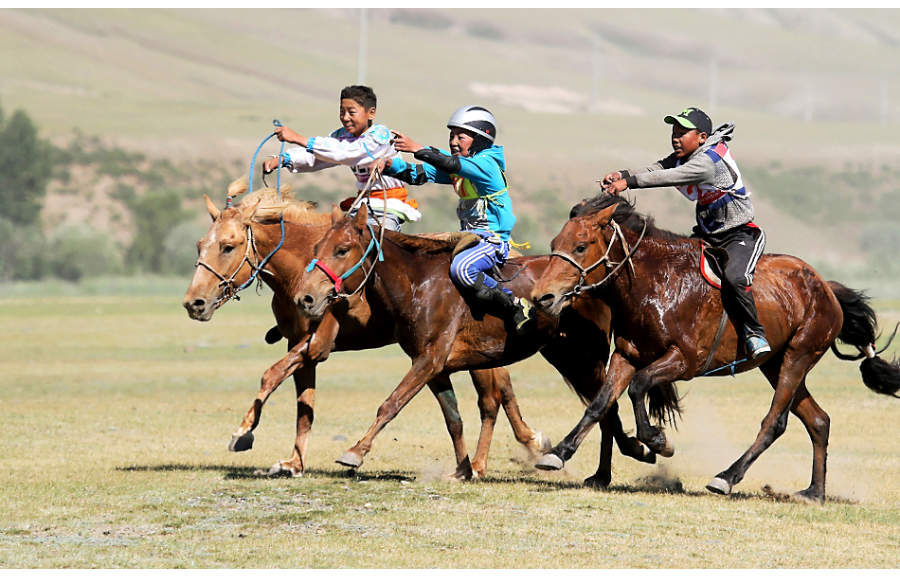 South Korea: Seoul, Daegu, Gyeongju • Japan: Tokyo, Toba, Kyoto
33 meals—daily breakfast, 10 lunches, and 8 dinners (including 1 Home-Hosted Lunch)
Spend 2 nights in Tokyo
Enjoy 3 nights in Kyoto
Spend 2 nights in Toba
Explore Japan's historic city of Nara