Forgot Your Username
If you have forgotten your username, please provide your email address in the box below. We'll send you an email with your requested username. If you are having trouble, please call us toll-free at 1-800-221-0814.
Email Sent
You'll receive an email in a few minutes. Please check this email to find your requested username.
If you do not receive an email or you are having trouble logging into My Account, please call us at 1-800-221-0814.

BOLIVIA
Landlocked Bolivia is as diverse as it is inspiring. Outside the cosmopolitan streets of La Paz, ancient tribal customs and traditions breathe life. With such a variety of fauna such as flamingos and pink river dolphins, and an astounding myriad of landscapes with stark expanses of salt flats and deep jungle, Bolivia was made for those with a heart for adventure.
Bolivia has been inhabited for approximately 3,000 years by various indigenous tribes, around 36 of which survive today throughout the country. The Tiwanaku civilization, whose capital shares their name, held dominance until the Inca arrived in around the 15th century. After conquering the Inca in the 16th century, the Spanish amassed vast wealth in silver found all over Bolivia.
In the 19th century a 16-year bloody civil war brought independence to Bolivia. Wars with Chile and political instability raged through the 20th century, including the death of iconic Marxist revolutionary Che Guevara in 1967. Now, Bolivia enjoys a progressive democratic government increasingly sensitive to the needs of indigenous people, yet is still one of the poorest countries in South America.
The topography of Bolivia is as complex as its past. Along with thick humid jungle throughout, Uyuni offers a nearly limitless plane of stark white salt flats. La Paz, a city atop the Altiplano, is the highest-elevation capital in the world at more than 12,000 feet. The craggy spires and rugged canyons of the Valley of the Moon create a barren, moon-like expanse: all these features and more create a patchwork of landscapes perfect for myriad adventures.
Bolivia is a land of contrasts. Whether exploring its complicated post-colonial history, or catching a glimpse of the rare spectacled bear while hiking the Andes Mountains, Bolivia's varied wonders are sure to enrapture. The words of John Steinbeck could have described Bolivia's impact on an adventurer: "People don't take trips, trips take people."
Bolivia Interactive Map
Click on map markers
below to view information about top Bolivia experiences
Click here to zoom in and out of this map
Most Popular Films
Films featuring Bolivia from international, independent filmmakers
A Quest for Luck in Mystical La Paz
Meet a Bolivian shaman and uncover the ancient spirituality that endures in La Paz.
This video was first published on BBC.com Travel. Produced by Aric S. Queen.
This video was first published on BBC.com Travel. Produced by Aric S. Queen.
Bolivia's Subway in the Sky
Bolivia's new mode of transportation is a point of pride for its citizens.
Produced by Noah Friedman-Rudovsky and Poh Si Teng
©2014 The New York Times
Altiplano
Soar above the luminous landscapes of Chile's Atacama Desert and Bolivia's Altiplano Plateau.
Produced by Ignacio Palacios
Compare Our Adventures
Click 'Select to Compare' to see a side-by-side comparison of up to adventures below—including
activity level, pricing, traveler excellence rating, trip highlights, and more
15 DAYS FROM $3,895 • $ 260 / DAY
Small Group Adventure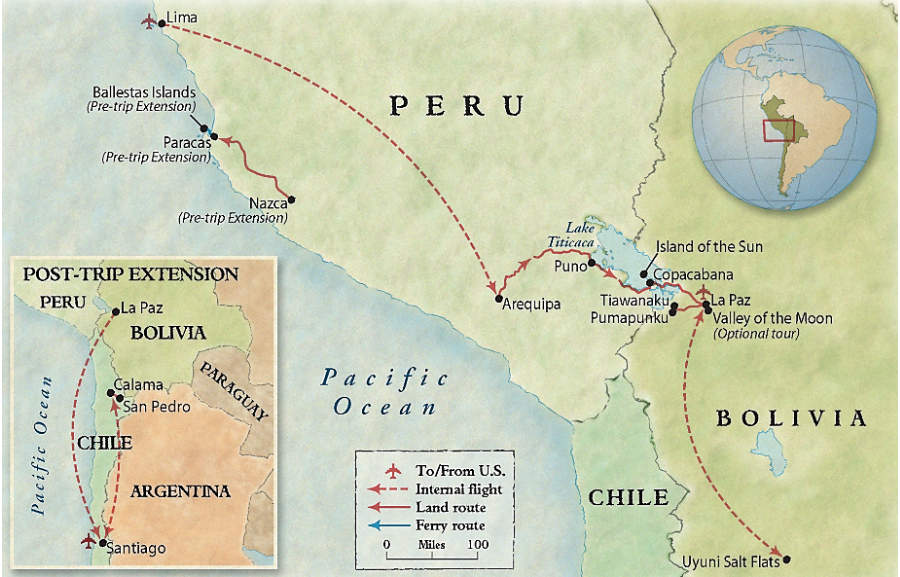 Peru: Lima, Arequipa, Puno • Bolivia: Copacabana, Lake Titicaca, La Paz, Uyuni
33 meals—daily breakfast, 11 lunches, and 8 dinners
Visit bustling La Paz and delve into indigenous lore at the Witches' Market
See Tiwanaku, Bolivia's most important archaeological site
Visit Isla de Sol, the mythical birthplace of the Inca
Discover the otherworldly wonder of the Uyuni Salt Flats
;
7 NIGHTS FROM FROM $2,195
See the Valley of the Moon
Discover Lake Titicaca, the highest navigable lake on Earth
See Tiwanaku, Bolivia's most important archaeological site
Visit La Paz
Not Applicable*
Not Applicable*
19 meals—8 breakfasts, 5 lunches, and 6 dinners
See the Valley of the Moon
Discover Lake Titicaca, the highest navigable lake on Earth
See Tiwanaku, Bolivia's most important archaeological site
Visit La Paz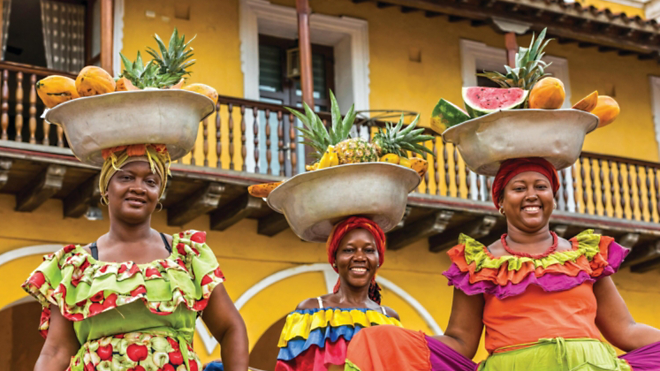 ;
5 NIGHTS FROM FROM $1,395
See the Valley of the Moon
Discover Lake Titicaca, the highest navigable lake on Earth
See Tiwanaku, Bolivia's most important archaeological site
Visit La Paz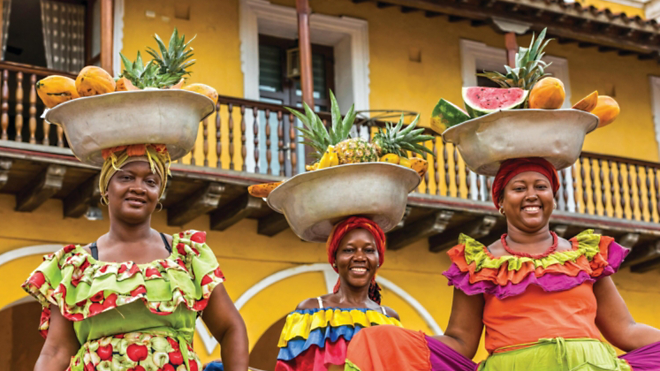 Not Applicable*
Not Applicable*
12 meals—6 breakfasts, 3 lunches, and 3 dinners
See the Valley of the Moon
Discover Lake Titicaca, the highest navigable lake on Earth
See Tiwanaku, Bolivia's most important archaeological site
Visit La Paz