The Leader in Small Groups on the Road Less Traveled in Over 85 Countries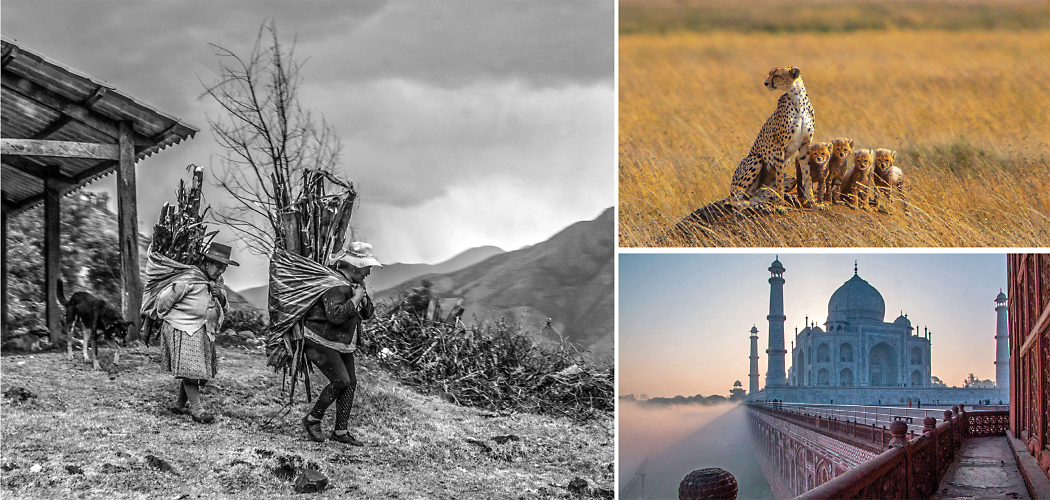 Enter Our Traveler Photo Contest
Grand Prize: Best Overall Photo—win a FREE O.A.T. Small Group Adventure or Small Ship Adventure for two
Judges will also select a winning photo from each of the following four categories. Winners will receive a $500 Travel Credit.
Due to the impact of the COVID-19 pandemic, we have made the decision to extend our annual Photo Contest to include photos submitted in 2020 and 2021.
Upload your best travel photos from a Grand Circle Cruise Line or Grand Circle Travel trip to our Traveler Moments page—or email them to us—by November 30, 2021, based on the categories below.
Local People
The best image of local people engaged in cultural traditions or everyday activities.
DO:
Interact with the person you are photographing.
Capture a natural moment or interaction.
Include the details of the photo location.
DON'T: Ask the person to pose and smile for the camera.
Travelers
The best image of your fellow travelers participating in local activities, interacting with locals, or engaged in the experience of being abroad with O.A.T.
DO:
Have fun with your photo—don't take it too seriously.
Show the emotions you're feeling, such as happy or reflective.
Get involved.
DON'T: Smile and pose. We look for photos that capture the experience of traveling with O.A.T.
Scenery
The best image of a natural landscape, building, monument, street, or structure that captures the essence of a place.
DO: Pay attention to the lighting—try taking photos early or late in the day.
DON'T: Take similar photos to others—try to capture unique angles and perspectives.
Wildlife
The best image of animals in their natural habitat
DO: Pay attention to the background.
DON'T: Crop the photo too close, unless it's dramatic. We look for photos that cannot be taken at the zoo.
Contest Rules:
Eligible subject matter includes shots of scenery, cultural attractions, local people, a special moment with fellow travelers—anything that evokes the spirit of discovery.
Photo must have been taken by you on an O.A.T. adventure within the past 5 years.
If you choose to email your photos, they will not appear in Travel Moments. Please include the following information in your email:
Your name
Name of O.A.T. adventure and where and when photo was taken
Names of the people pictured (if you know them). Short stories about the photos are also welcome.
Important Terms:
This contest is sponsored by Grand Circle LLC d/b/a Grand Circle Travel "GCT," located at 347 Congress Street, Boston, MA 02210 USA.
Photos will be sorted into categories based on our Photo Editor's discretion.
Due to large number of contestants, GCT is unable to acknowledge receipt of any entries, nor can we return any photos once sent.
Eligible entrants are limited to U.S. residents 18 years of age or older.
By submitting a photo, you (i) represent and warrant that the photo is your original work created solely by yourself and does not infringe the intellectual property rights of any party; (ii) grant to Grand Circle LLC and its affiliates a worldwide, royalty-free, perpetual, transferable, irrevocable, non-exclusive and fully sublicensable right and license to use, in any and all related media whether now known or hereafter devised, in perpetuity, anywhere in the world, with the right to make any and all commercial or other uses thereof, including without limitation, reproducing, editing, modifying, adapting, publishing, displaying publicly, creating derivative works from, incorporating into other works or modifying the photo and (iii) hereby release and discharge Grand Circle LLC and its affiliates, officers and employees from and against any and all claims, liabilities, costs, damages and expenses of any kind arising out of or relating to the use by Grand Circle LLC of any photo submitted.
First Prize is a GCT vacation of your choosing for you and one companion, main trip only, with a maximum value of $10,000 per couple. (Excludes Business Class upgrades, Travel Protection Plan, and optional tours.)
The prize is non-transferable and not redeemable for cash. No previously booked GCT reservations apply. The adventure includes roundtrip airfare from most major cities and must be taken within 1 year of winning.
Pricing is subject to change without notice depending on departure date or city.
All applicable taxes are the sole responsibility of the winner, who will receive a form 1099 reflecting the actual retail value of the Prize.
You're receiving this message because your web browser
is no longer supported
We recommend upgrading your browser—simply click the button below and follow the instructions that will appear. Updating will allow you to accept Terms and Conditions, make online payments, read our itineraries, and view Dates and Prices.
To get the best experience on our website, please consider using:
Safari (for Mac or iPad Devices)
Update Browser