The Leader in Personalized Small Group Adventures on the Road Less Traveled
Associate Photo Contest
Each year, O.A.T. hosts an Associate Photo Contest, encouraging our globe-trotting staff to submit the best photos from their travels. We'll be adding the winning photo from each of the five categories—Wildlife, Landscape, Artistic License, People, and Grand Prize—to this page every week. Check below to see the winners, and to hear the stories behind the photos from our associates.
Category: People
Location: Darjeeling, India
O.A.T. Associate Brian McQueen, Web Content Team
Where was this photo taken?
The photo was taken in a tea field in Darjeeling, India. I had missed my flight to Bhutan, and I ended up stranded in the middle-of-nowhere India. These are some of the women who pick tea at the fields. It's a pretty sad business and a lot of the time the men just sit at home and drink, spending the little money that their wives are collecting.
Why is it meaningful to you?
This photo acts as a personal reminder to always keep exploring and to be flexible. I had nothing to do since my flight was stranded and woke up at sunrise the next day to go wander around the tea fields to take photos. It certainly broadened my perspective on tea and the labor that goes into it.
I've always loved traveling around India and Nepal and the fact that I work for a company that can help broaden other people's perspectives and see that part of the world is certainly a highlight.
Category: Wildlife
Location: Rural Peru
Regional Associate Chiara Garbi, Italy Program Services & Operations
Where was this photo taken?
This photo was taken at a panoramic stop during a transfer to Machu Picchu on my Samsung S6 camera. I was traveling on O.A.T.'s Machu Picchu & the Galápagos adventure with my best friend. There were some farmers with their own alpacas grazing near where we stopped.
Why is it meaningful to you?
Because it was a funny moment. I was there with my best friend looking at those cute animals who we'd never seen before in Italy. They were completely free but sociable even though there were many people all around them. They had no fear of humans at all.
Category: Landscape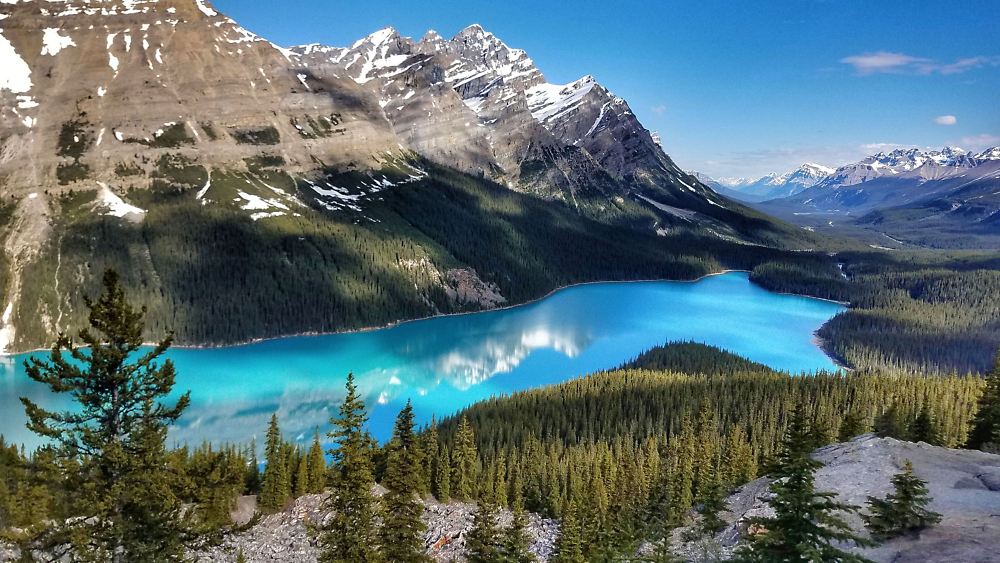 Location: Peyto Lake, Canada
O.A.T. Associate Jess Andersen, Traveler Relations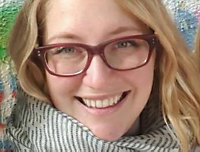 Where was this photo taken?
This is a photo of Peyto Lake in Banff National Park, in Alberta, Canada. The lake is just off the highway and very easy to access but also feels really remote and set back.
Why is it meaningful to you?
Ten years ago, I came to this exact spot with my Grandma during a family reunion and remembered the intensely bright blue color of the lake, the incredible backdrop of the Canadian Rockies and how lucky I was to be able to travel and experience moments like this with people I love. I try not to get mushy and introspective in general, but places like this are hard not to get emotional about.
This time, I was back with four of my best friends. We woke up early to get there before the rest of the tourists, so we could have the lake to ourselves. It was just as beautiful as I had left it and still remains one of my favorite places in the world.
Category: Artistic License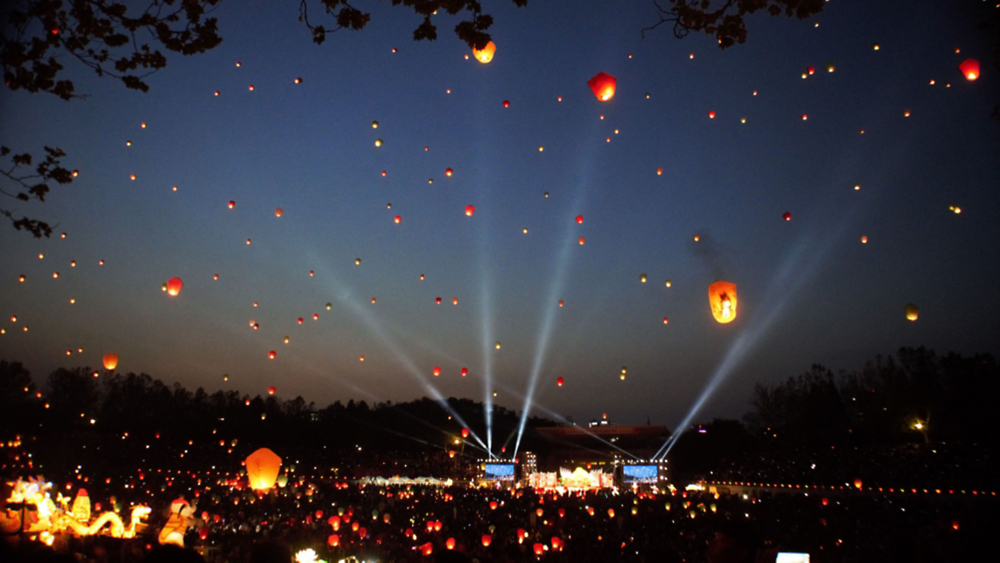 Location: Daegu, South Korea
O.A.T. Associate Jennifer Bailey, Marketing Team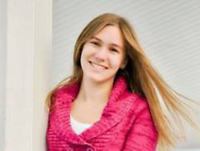 Where was this photo taken?
My photo was taken in Daegu, South Korea at an event area in a local park. Daegu is in the south-eastern part of the country. This was an early celebration of Buddha's birthday, which is a huge event in Korea. There's a lot to the celebration, but this particular part was the wish lantern festival. Some of the chaos came from the lanterns that drifted into the trees. There were many workers at the event who were diligently rushing around with fire extinguishers as needed! It was all very safe though, and didn't actually cause any issues. 
Why is it meaningful to you?
I had always dreamed of attending one of these magical events, and it was even more amazing and chaotic and joyous than I could have imagined. I was living and teaching in Korea which has truly become my home in this world and I plan to move back in 2018. This event was shortly before I had to come back to the United States, and was the most incredible sendoff to enjoy with the friends I had made there.
Grand Prize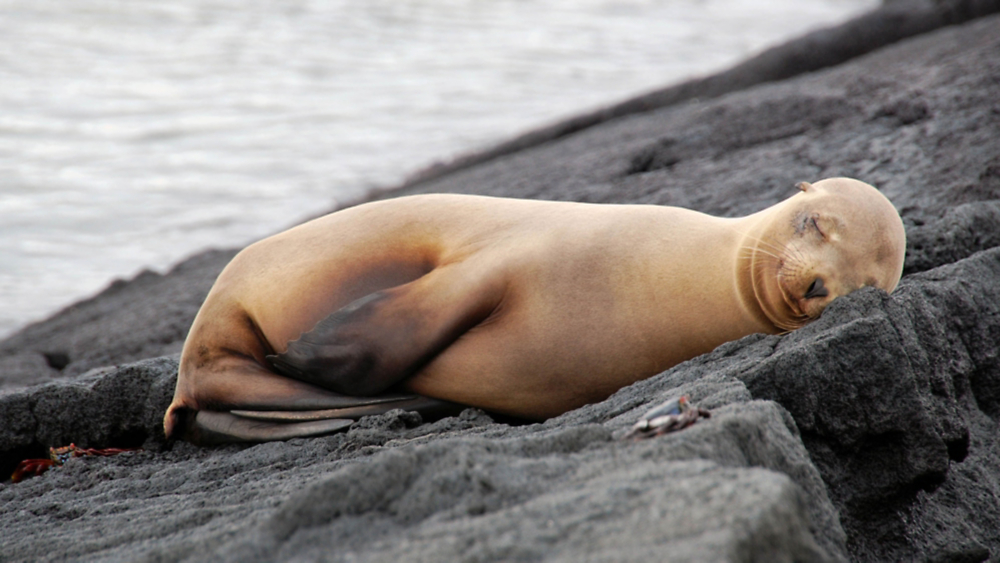 Location: Galápagos Islands
O.A.T. Associate Andrea Vita, Design Team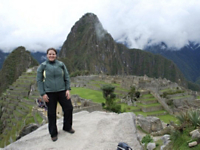 Where was this photo taken?
This photo was taken on Fernandina Island in the Galápagos; it has always been one of my favorites from that trip. The sea lion was peacefully taking a nap as we strolled the islands, which is the most pristine and natural environment I've ever seen.
Why is it meaningful to you?
My husband and I traveled on Ultimate Galápagos Exploration & Ecuador's Amazon Wilds for our honeymoon in 2012. We met some wonderful people and had an amazing time.
You're receiving this message because your web browser
is no longer supported
We recommend upgrading your browser—simply click the button below and follow the instructions that will appear. Updating will allow you to accept Terms and Conditions, make online payments, read our itineraries, and view Dates and Prices.
To get the best experience on our website, please consider using:
Safari (for Mac or iPad Devices)
Update Browser