Current Adventure Travel Trends
See fellow travelers' favorite adventures this week
1
16 DAYS - Small Group Adventure
TRIP EXTENSIONS

4 nights
MOST POPULAR FOR THREE STRAIGHT WEEKS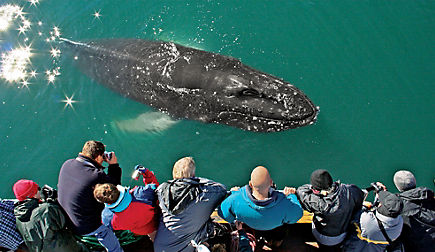 2
12 DAYS - Small Group Adventure
TRIP EXTENSIONS

4 nights
NEW FOR THIS WEEK!
3
17 DAYS - Small Group Adventure
TRIP EXTENSIONS

4 nights
MOST POPULAR FOR FIVE STRAIGHT WEEKS
The Leader in Solo Travel
"As a solo traveler, you are making choices you want to make ... that gives you a great deal of flexibility"
Muriel Forster
3-Time Traveler
Small Ships, Smaller Groups
On our Small Ship Adventures, travel in groups of 25 aboard our award-winning fleet of 24- to 98-passenger small ships
Traveler Tips
Insights from travelers who have been there
"Besides making time to see Wat Po and the Jim Thompson House, I would also make a point of visiting Wat Arun ..."
pyratelover
March 13, 2016
NEW 2017 & 2018 Adventures
What's New in Harriet's Corner
Learn about this traveler's passion for Israel and how the country is not actually how it is often portrayed.
What seemingly alien landscape did scientists deem so boring that they built the world's biggest observatory on it?
Dine on the traditional dish that Moroccans enjoy to break their fast during Ramadan.
Traveler Moments
Photos and videos taken by our travelers on their adventures