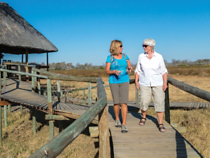 Best Price Guarantee
With O.A.T.'s Best Price Guarantee, you can rest assured that you're getting the best value and price in small group travel
Last Minute Travel Deals
Act now for terrific savings on last-minute departures, available only on our website. Our Last Minute Travel Deals are updated frequently, so be sure to check back often! Space is very limited—and at these prices, will sell out quickly—so sign in for exclusive access to our Last Minute Special Travel Deals
Vacation Ambassador Referral Program
You can earn $5,900 or more in CASH when you refer new travelers to 2019 trips through our Vacation Ambassador Referral Program. The more new travelers you refer, the more CASH you earn—it's unlimited! Watch our video to learn how.
Good Buy Plan
Guarantee your trip price—and save up to 10%—with O.A.T.'s exclusive Good Buy Plan.
Multiple Trips within a Year
Many O.A.T. travelers don't stop at one annual adventure. For those who reserve two or more trips within one calendar year—either with O.A.T., Grand Circle Cruise Line, Grand Circle Travel, or a combination of the three—we've introduced a new Sir Edmund Hillary Club benefit to reward your exceptional passion for discovery.
Frequent Traveler Credits
Every time you travel with O.A.T., you'll receive a Frequent Traveler Credit worth 5% of the advertised cost of your trip, applicable toward the next O.A.T. adventure you take within one year.
Group Travel Program
At O.A.T., we strongly believe that word of mouth is our best advertisement. And it works. Just ask the more than 500 Group Leaders who have chosen an O.A.T. adventure for their travelers this year—and traveled FREE!
Travel Protection Plan
When you purchase O.A.T.'s Comprehensive Travel Protection Plan, you can cancel your O.A.T. adventure at any time—up to the day of your departure, and for any reason—and retain the FULL value of your trip, including your deposit. And NOW, you can even extend your Land Tour-only coverage to protect the flight arrangements you make on your own, including your frequent flyer miles, so that you can travel with peace of mind.
Call us to reserve your next adventure
1-800-955-1925