O.A.T.'s Top 10 "Break Away" Destinations
Before or after your main adventure, you may choose to make independent discoveries in a connecting city, or jet off to a more distant destination of interest to maximize your value and widen the scope of your travel plans. Whether you want to spend time exploring, or simply relax before or after your Small Group Adventure, "breaking away" is an excellent way to enhance your travel experience and extend your time abroad. In fact, more than 90% of O.A.T. travelers who have chosen to "break away" in the past say they would do it again on a future trip.
Below, find our 10 most popular "break away" destinations, and videos showcasing each locale. Our Adventure Specialists can help you build a "break away" into your air itinerary, but hotels, meals, tours, and transfers are on your own. Call 1-800-955-1925 today to discuss your "break away" options.
"One thing I try and do before a major trip is to arrive one to two days early. This way, the effects of jet lag are lessened and we can hit the trip running. On our last African safari, we wanted to stop in Dubai before the trip, so we planned three days to explore on our own. We had been there before and loved it. Three other couples stayed over with us. It was a lot of fun. We will definitely do it again on future trips."

Ralene & Burt Walls, 25-time travelers from Seattle, WA
Add Paris to your Morocco adventure
Add a stay in Paris to your Morocco adventure and enjoy all the "City of Lights" has to offer—from witnessing famous sites like the Eiffel Tower and Arc de Triomphe to sitting back and relaxing as you soak up the city's world-renowned food and wine scene.
Spend time in Arusha before or after your Tanzania safari
Before or after your Tanzania safari, Arusha is the perfect place to relax, refresh, take in the lush greenery, and leave your troubles behind. As the locals say, "Hakuna Matata," or "no worries."
Exlore Palermo before or after your Sicily adventure
Make additional discoveries in Sicily's capital city when you spend time on your own in Palermo. Whether it's castles and cathedrals you crave, or souk-style markets you love to meander, exploring this vibrant cultural melting pot—infused with Byzantine, Arab, and Norman influence—is a perfect way to gear up for, or wind down from, your journey through Sicily.
Experience Melbourne before or after your Australia & New Zealand adventure
Show up relaxed and refreshed when you take time to decompress in Melbourne before your comprehensive Australia and New Zealand adventure begins. Whether you envision yourself in a trendy café with the book you can't put down, or admiring Victorian architecture as you stroll down its famous boulevards, Melbourne is a stylish locale for the independent explorer.
Add Paris to your Northern Italy adventure
Visit another European country to complement your Northern Italy adventure, and spend time on your own exploring France's capital. Paris welcomes independent travelers with its rich history, romantic food and wine scene, and iconic landmarks like Notre Dame and the Champs-Elysée.
Extend your Southeast Asia discoveries to include Tokyo
Absorb some of Tokyo's high-octane energy as you recharge during an independent stay before or after your Southeast Asia adventure. Spend some time on your own to get acquainted with the many contrasts of Tokyo—and of course, its unforgettable food.
Witness Vienna, Austria in addition to your Adriatic adventure
There's nothing quite like a jaunt through the annals of art and music history to top off your Adriatic adventure. The Old-World allure and rich artistic appeal of Vienna, Austria are palpable as you peruse its many museums and absorb the local architecture and music. This historic cultural hub was, after all, the original stomping grounds of music giants from Haydn to Mozart, and more.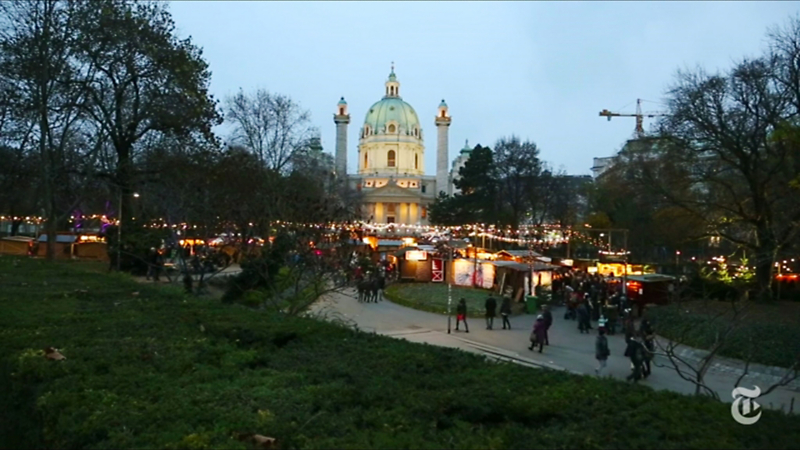 36 Hours in Vienna
Produced by Fritzie Andrade, Max Cantor, Chris Carmichael, Will Lloyd, Julia Rylova and Sarah Brady Voll ©2014 The New York Times
Get to know Seoul, South Korea beofore or after your Vietnam adventure
Whether you're gearing up for—or winding down from—an in-depth journey through Vietnam, "breaking away" to Seoul, South Korea is an excellent opportunity for independent exploration. From serene temples and ancient ruins of the Joseon dynasty to the politically-charged Demilitarized Zone (DMZ) and idyllic hiking trails, add a new country to your travel plans and widen your perspective of Asian culture and history.
Add Amsterdam to your India adventure
Break up your lengthy flights to or from India, and add some European charm to your travel agenda, when you "break away" to spend time on your own in Amsterdam. Perhaps you'll stroll through Vondelpark and admire an original Picasso statue, take a tour of the Heineken Brewery, visit the Anne Frank House, or enjoy a cruise along the city's legendary canals.
Journey to Istanbul before or after your Central Asia adventure
Expand the scope of your discoveries from Central Asia to Europe by taking some time to yourself in Turkey's multicultural capital of Istanbul. A one-time terminus of the Silk Road that linked Europe to Asia, Istanbul is brimming with countless architectural and cultural treasures.
Discover all of the destinations you can travel to with O.A.T. here.
Please Note: Standard Policies and Terms & Conditions apply. Our Adventure Specialists can help you plan your airfare if you'd like to "break away," however since this option is completely on your own, you will need to plan your own accommodations, meals, tours, and transfers. Every effort has been made to publish this information accurately. We reserve the right to correct errors.