Back-to-Back Adventures
Travel opens our eyes to wonders across the globe. By combining adventures back-to-back, many travelers expand the scope of their travels to take in all that a destination has to offer—from northern India's stunning Taj Mahal in Agra, to the many ancient temples of Madurai in southern India for example. If you're already overseas, why not see more of the region and avoid the expense and length of another international flight? Plus, save an additional $250-$350 per person when they reserve two trips right after one another.
Below, find our 5 most popular back-to-back adventure combinations. Call 1-800-955-1925 today to discuss your options. From dates and prices, to hotel and transfer services between your trips, and more, we're here to help!
"... We've combined trips many times. The main benefits of doing this are saving on airfare and flying time (especially my wife who hates long flights). Plus, you get to see more in a short amount of time."
Marvalyn & Chris Werner, 30-time travelers from Spring Branch, TX
India
Combine our two India trips to experience wonders across the entire country, including, exploring northern India's Golden Triangle cities—Delhi, Jaipur, and discovering multicultural Chennai and the enchanting backwaters of Kerala in southern India.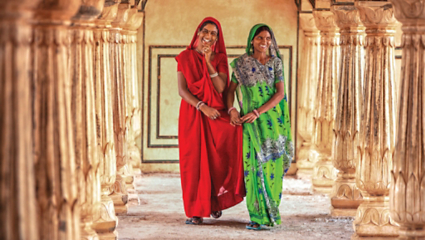 India: Delhi, Jaipur, Ranthambore, Agra, Khajuraho, Varanasi
Soul of India: The Colorful South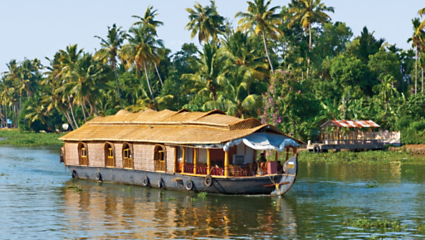 India: Chennai, Mahabalipuram, Trichy, Madurai, Periyar, Kerala's backwaters, Cochin
Southeast Asia
When you combine our adventures to Burma and the Ancient Kingdoms of Southeast Asia, you'll gain a deep understanding of the diverse histories and cultures of five Southeast Asian countries—from discovering ancient Angkor Wat in Cambodia to connecting with local hill tribes in Burma.
Burma: Land of Golden Temples & Floating Gardens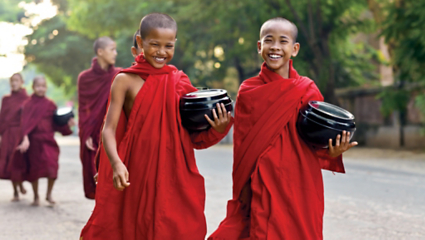 Burma: Rangoon, Bagan, Madalay, Kalaw, Inle Lake
Ancient Kingdoms: Thailand, Laos, Cambodia & Vietnam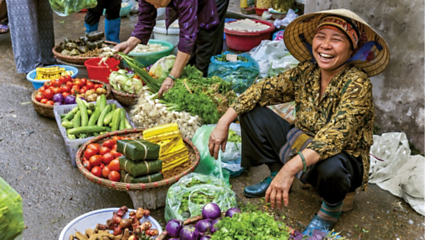 Thailand: Bangkok • Laos: Luang Prabang, Mekong River Cruise, Vientiane • Cambodia: Phnom Penh, Angkor Wat • Vietnam: Ho Chi Minh City (Saigon)
Spain, Portugal & Morocco
When you combine our Portugal and Spain adventure with our Morocco adventure, you'll not only explore the Iberian Peninsula's historical sites, including the ancient Camino de Santiago pilgrimage route, but you'll also immerse yourself in the splendors of northern Africa—from witnessing Morocco's ancient walled cities to spending two nights in a tented camp in the timeless Sahara Desert.
Back Roads of Iberia: Spanish Paradores &
Portuguese Pousadas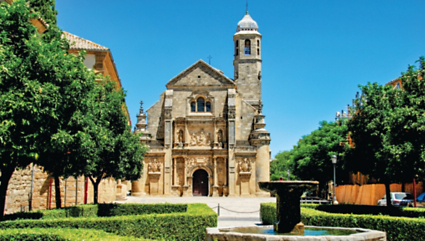 Portugal: Lisbon, Évora • Spain: Carmona, Ronda, Úbeda, Madrid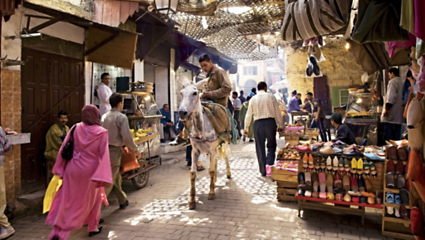 Morocco: Casablanca, Rabat, Fez, Sahara Tented Camps, High Atlas Mountains, Marrakesh, Casablanca
Middle East
Combine our Israel and Egypt adventures to discover two historically-rich Middle Eastern countries. Uncover the legacy of ancient Egypt—from the treasures of Tutankhamen in Cairo to the great temples of Luxor and experience the heart of three of the world's great religions throughout Israel, including Jerusalem, the Golan Heights and more.
Israel: The Holy Land & Timeless Cultures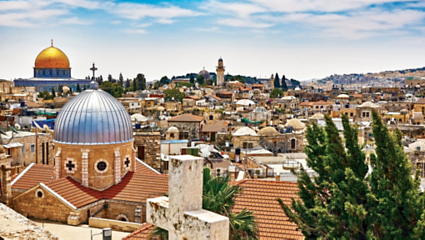 Israel: Haifa, Nazareth, Golan Heights & the Sea of Galilee, Jerusalem, Dead Sea & Masada, Tel Aviv
Egypt & the Eternal Nile by Private, Classic River-Yacht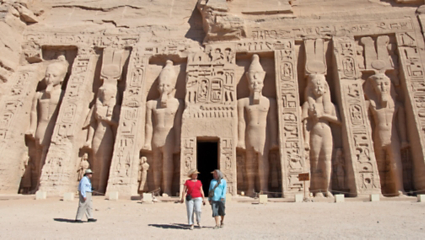 Egypt: Cairo, Luxor, 5-night Nile River-Yacht cruise, Abu Simbel, Aswan, Cairo
South America
Discover four of South America's most vibrant countries when you combine our Exploring South America and Real Affordable Peru adventures. From the bustling streets of Lima to Machu Picchu, the mystical Inca city in the sky, explore all Peru has to offer. Plus, immerse yourself in the colorful cultures of Brazil, Argentina, and Chile, while taking in unparalleled natural scenery.
Exploring South America: Rio, Buenos Aires, Patagonia & Chilean Fjord Cruise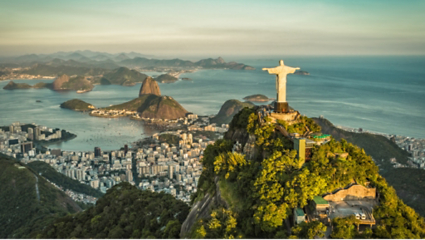 Brazil: Rio de Janeiro, Iguassu Falls • Argentina: Buenos Aires, El Calafate • Chile: Torres del Paine National Park, 3-night Chilean Fjords Cruise, Santiago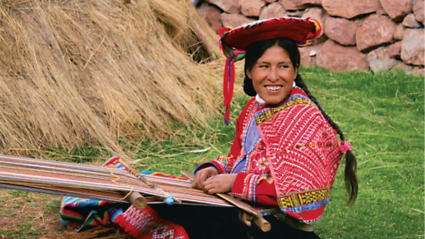 Peru: Lima, Sacred Valley, Machu Picchu, Cuzco
Discover all of the destinations you can travel to with O.A.T. here.