Forgot Your Username
If you have forgotten your username, please provide your email address in the box below. We'll send you an email with your requested username. If you are having trouble, please call us toll-free at 1-800-221-0814.
Email Sent
You'll receive an email in a few minutes. Please check this email to find your requested username.
If you do not receive an email or you are having trouble logging into My Account, please call us at 1-800-221-0814.
Peru: Lima, Cuzco, Machu Picchu • Ecuador: Galápagos, Quito
16 Days from only $6395 including international airfare
FROM
$6395
16 DAYS
$400/DAY
including international airfare
15 DAYS FROM $5495 Small Ship Adventure Only
Get a head start on your adventure with these tips from fellow travelers and Trip Leaders sharing their insights into how you can make the most of this adventure with things to do, see, and experience. The traveler tips below first appeared in our
Traveler Reviews
and
Travel Forum
, and the Trip Leader tips were provided by some of our highest-rated local Trip Leaders from this region.
britjen
Traveler
A Must-Do Lima Tour
posted 03/02/2016
"While in Lima prior to the Amazon trip I went on an evening trip (not part of the options) that I highly recommend. The website is
www.mirabusperu.com
. The tour is called "Lima at Night and a visit to the Magic Water Circuit." You can ask at the hotel front desk for directions to the ticket office in Kennedy Park, Miraflores, which is in easy walking distance from the hotel. I mentioned the trip to my fellow travelers and they all came with me. "
Helpful?
jannsegal
Traveler
Plan a Visit to Caral
posted 08/14/2015
"Caral - 4 hours north of Lima, you go thru [through] some amazing moonscape to get to literally the oldest civilization ever located in the world. Discovered in 1992, and older than all the rest. I had a private tour w[ith] an English speaking guide, which is important, since it is all in Spanish. Arrange in advance. "
Helpful?
mathladyca
Traveler
Ideas for Extra Time in Lima
posted 04/10/2016
"... I also spent 4 extra days in Lima alone. Never felt unsafe. One extra day is not enough! Go to the pacific ocean mall (forget it's proper name) and have dinner, go to Huaca Pucliano, go to Larco Museum, go to the centre of town and see the palace, cathedrals, Spanish Monastery. So much to see. "
Helpful?
Juan Lazo
Trip Leader
Fresh Fish in Cuzco
posted 02/14/2017
"
In Urbanización Mariscal Gamarra—a little park in Cuzco—is a restaurant called Cebicheria Riomar (Esquina Parque de Mariscal Gamarra at Avenida de los Pinos), which serves ceviche de pejerrey. Pejerrey is a fresh water fish found in Andean lakes, and it is served fresh with lime juice and roasted corn. The flavor is delicious! The trout ceviche and the sudado de trucha (a stew made of trout with onions, tomatoes, and Ají pepper) are also good, and the prices are very inexpensive. The restaurant has no sign or name outside because it is located on the patio of a family home, but you can recognize its fence made of green bushes. It takes about ten minutes by taxi to get there from the center of the city. Go before noon or they might be out of fish!
"
Helpful?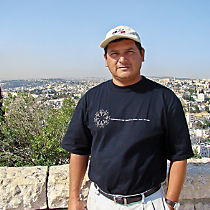 Roberto Naranjo
Trip Leader
Ecuadorian Chocolate
posted 02/14/2017
" Ecuador produces some of the best quality cocoa in the world, and there are many brands of Ecuadorian chocolate that you can purchase here, like Pacari and Kallari. In addition to making excellent chocolate, both of these companies support local communities, helping them develop their own brands and crafts so they can improve their economies."
Helpful?
Maricela Pereira
Trip Leader
The School of Fine Arts
posted 02/10/2017
"
The art school of Cuzco known as "Escuela de Bellas Artes" is located on Calle Marquez 271, in the historic center of the city. The building is an attraction itself, as it was a colonial house that belonged to a Spanish Marquis del Valle Umbroso. Close to the art school there are cafes, the most popular being Cafe Ayllu. Local people go there to enjoy hot drinks, local pastries, and sandwiches at a good value. This street is very colorful, and in the afternoon small entrepreneurs sell churros, which is stick-fried dough rolled in sugar and filled with sweet milk caramel. A churro costs $0.35 U.S. This is a good street for people who love art and do not want to have a big meal.
"
Helpful?
Raul Jaimes
Trip Leader
Traditional Andean Weaving
posted 02/14/2017
" I love weaving, so I recommend Centro de Textiles Tradicionales del Cuzco Store & Museum (Avenida Sol 603) in Cuzco. It shows the work of 600 artists from nine different Andean communities. You can see fine art made with wool and a traditional wedding dress with intricate patterns. In the store, you can talk to weavers or sit down and weave with them. Travelers like to buy table runners, pillow covers, wall hangings, and fine purses from them. They are expensive because of the unique quality."
Helpful?
Boris Cardenas
Trip Leader
Daily Folk Dances in Cuzco
posted 02/10/2017
"
Centro Qosqo de Arte Nativo Danzas Folkloricas is located in the Qosqo Native Art Center. Founded in 1924, they offer folk dances daily from different districts and communities of Cuzco. Purchase the Boleto tourist card to watch the nightly performances at 6:45pm.
"
Helpful?
Boris Cardenas
Trip Leader
San Blas – An Artisan Corner of Cuzco
posted 02/10/2017
"
Built with Inca stones, classical blue doors, narrow passageways, and tranquil squares, San Blas (which is known as "the craftsman's district") is one of the most picturesque neighborhoods in Cuzco. Long, inclined narrow streets zigzagging across old estates will take you to stores of renowned craftsmen in Cuzco such as Hilario Mendívil and Edilberto Mérida. Visit the church of San Blas: Built in 1560 during the colonial period, it is home to a Baroque pulpit attributed to indigenous artist Diego Quispe Tito—and it is a masterpiece of carpentry and wood carving. The oldest parish church in Cuzco, it also has a gold-leaf principal altar.
"
Helpful?
jl.anderson
Traveler
Experience Lima by Bike
posted 07/29/2014
"When in Lima there is a great little company that does bike tours of Lima if you are interested. I had two days alone before the group and used this company.
www.biketoursoflima.com
"
Helpful?
Juan Lazo
Trip Leader
Bohemian Neighborhood in Lima
posted 02/14/2017
"
Be sure to visit the Barranco Neighborhood in Lima, a beautiful, Bohemian area near Miraflores. The architecture is eclectic, and there are art galleries and cafes. The highlight of Barranco is Museo Pedro de Osma (Pedro de Osma 423 Barranco District 4), a mansion that houses a private collection of paintings and colonial furniture. The whole exhibit is outstanding, and entrance costs about $8 U.S.
"
Helpful?
Fredy Delgado
Trip Leader
The Best Adobo in Cuzco
posted 02/14/2017
"
With my family in Cuzco, I really like to go to El Perol restaurant (Micaela Bastidas 345). For about $7 U.S., they serve generous portions of chicharrones (deep-fried pork) and adobo—a kind of stew or soup, very traditional in the city and not offered in tourist restaurants. It is a casual place but clean, and about a 15- to 20-minute walk from downtown, or less than ten minutes via taxi.
"
Helpful?
Rene Aragon
Trip Leader
Converse with Elders at Café Extra
posted 02/10/2017
"
Café Extra is an idyllic place, where you can find elders gathering for their afternoon coffee. I have very much enjoyed interacting with elders at this coffee shop. They usually talk about their memories of past time; they are also an open book to learn about Cuzco before the earthquake, as well as the many social and architectural changes after 1950. This coffee place was opened up back in 1901 and is the oldest in town. You can order a coffee or any other drink; more than a luxury place, Café Extra is part of Cuzco's history. It is located half a block from the main square of Cuzco.
"
Helpful?
Jose Campoy
Trip Leader
Lima's Chinatown
posted 06/06/2017
"Peru's ethnic Chinese community is the largest in Latin America (6% of the country's population). Lima's Chinatown, Capon Street, is a hub of Chinese cuisine. There are more than 6,000 Chinese restaurants in Lima, called chifas. At the Chinese groceries along Paruro Street, travelers can find exotic spices and Buddhist icons. Paruro is also home to the most superb chifas. The Galeria Comercial Barrio Chino is also worth a look. This indoor market is choked with shoppers on the weekend seeking deals on everything from pots and pans to Chinese teas and incense."
Helpful?
Boris Cardenas
Trip Leader
Hang Gliding in Lima
posted 02/10/2017
"
Enjoy views of Lima from the air by hang gliding off the Miraflores clifftops. Enjoy the series of beaches known as the Costa Verde, and the modern district of Miraflores. Flights start in Raimondi Park, located at the clifftop.
"
Helpful?