Forgot Your Username
If you have forgotten your username, please provide your email address in the box below. We'll send you an email with your requested username. If you are having trouble, please call us toll-free at 1-800-221-0814.
Email Sent
You'll receive an email in a few minutes. Please check this email to find your requested username.
If you do not receive an email or you are having trouble logging into My Account, please call us at 1-800-221-0814.
Peru: Lima, Cuzco, Machu Picchu • Ecuador: Galápagos, Quito
16 Days from only $6395 including international airfare
FROM
$6395
16 DAYS
$400/DAY
including international airfare
15 DAYS FROM $5495 Small Ship Adventure Only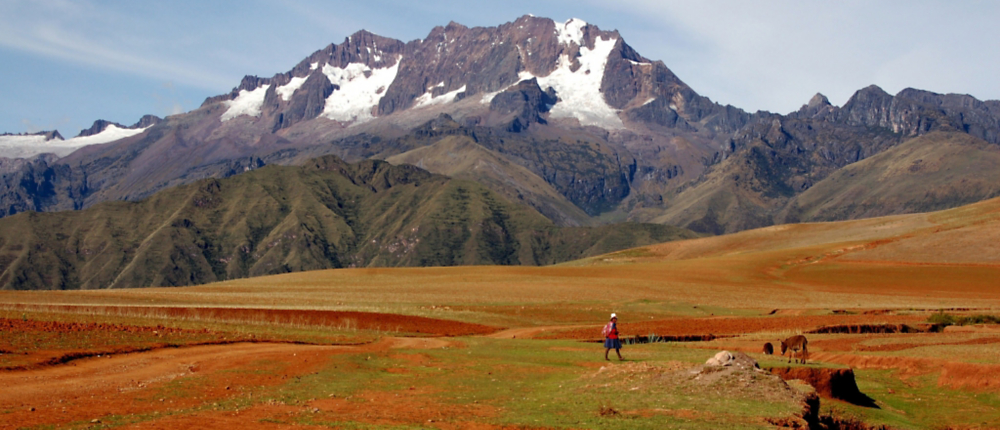 Get to know more about the places you're visiting on this trip—from common languages and religions, to time zones, geography, and more.
Select the location you want to learn more about:
Area: 496,225 square miles

Capital: Lima

Languages: Spanish and Quechua are the official languages; Aymara, and a large number of minor Amazonian languages are also spoken.

Location: Peru is bordered by Bolivia, Brazil, Chile, Colombia, and Ecuador.

Geography: Peru is the third-largest country in South America. Topped by towering Andean peaks, its landscape also includes a portion of the Amazon River Basin and an extension of Chile's Atacama Desert along the coast. Three of Peru's largest cities—Lima, Trujillo, and Chiclayo—are in the coastal desert region. The city of Iquitos (population 400,000) is the capital of Peru's Amazon region on the eastern slope of the Andes. It is accessible only by airplane and Amazon riverboat.

Population (2007 estimate): 29,132,010

Religions: Roman Catholic 81.3%, Evangelical 12.5%, other 3.3%, unspecified or none 2.9%

Time zone: Peru is on Peru Time, which is the same time zone as U.S. EST. When it is 6am in New York, it is 6am in Lima.

Area: 109,483 square miles

Capital: Quito

Languages: Spanish is the official language; Kichwa is also spoken.

Location: Ecuador is bordered by Colombia and Peru.

Geography: Ecuador is roughly the size of the state of Washington and straddles the equatorial line. Because of this geographical feature and combined with its different altitudes, Ecuador has a striking diversity of landscapes for a country of its size. Tropical rain forests in the Amazon Basin dominate its eastern section, the Oriente. The Eastern and Western Cordilleras of the Andes make up the Sierra region that bisects the country, topped by the towering peaks of Cotopaxi (19,347 feet) and Chimborazo (20,702 feet). The Costa is the Pacific tropical coastal plain, which constitutes about one-quarter of the country.

Population: (2007 estimate): 14,310,500

Religions: Roman Catholic (80%)

Time zone: Ecuador is on Ecuador Time, which is the same time as U.S. EST. When it is 6am in New York, it is 6am in Quito.

Capital: Sucre

Languages: Spanish, Quechua (both official); Aymara

Population: 10,118,683

Religions: Roman Catholic 95%, Protestant 5%

Time zone: Bolivia is 1 hour ahead of Eastern Time. When it is noon in New York, it is 1:00pm in Bolivia.

Geography: Despite the fact that it is a landlocked nation, Bolivia is home to an incredible diversity of ecological zones. The rugged Andes in the west surround an arid highland plateau, or Altiplano. In the north lie the tropical lowland plains and rain forests that stretch into the Brazilian Amazon. Bolivia's capital, La Paz, is the highest capital city in the world at 11,910 feet above sea level. The city rests in a geological bowl-like formation, with many of its streets climbing to great heights. Bolivia shares Lake Titicaca, the highest navigable lake in the world at 12,507 feet, with Peru.