***Forgot Your Username?
***If you have forgotten your username, please provide your email address in the box below. We'll send you an email with your requested username. If you are having trouble, please call us at 1-800-221-0814.......
Email Sent!!
***You'll receive an email in a few minutes. Please check this email to find your requested username.
If you do not receive an email or you are having trouble logging into My Account, please call us at 1-800-221-0814.
Greece: Thessaloniki, Meteora, Zagoria • Albania: Gjirokaster, Tirana • Macedonia: Ohrid, Skopje
18 Days from only $4595 including international airfare
FROM
$4595
18 DAYS
$256/DAY
including international airfare
17 DAYS FROM $3695 Small Group Adventure Only
No matter where you venture with O.A.T., you'll be accompanied by a local Trip Leader. Each of these individuals is fluent in English and possesses the skills, certification, and experience necessary to ensure an enriching adventure. What's more, our Trip Leaders will help connect you with the local people and provide the kind of firsthand knowledge and insight that make local history, culture, and traditions come alive. Check out a couple of our Trip Leaders who lead this adventure below—and get a glimpse into their lives.
Vasileios Tzanis
Athens, Greece
I felt so lucky growing up in Greece, and developed such an admiration for my country. Its natural beauty includes snowcapped mountains, exotic beaches, remote villages, metropolitan cities, and se ...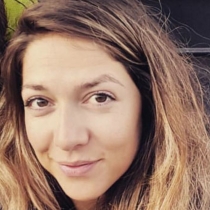 Eleni Maria Nikolaidou
Surrey, UK
I was born in the UK to an English mother and Greek father but moved to Greece at a very young age. As a child, my dual nationality originally made me feel as though I didn't belong in either place ...