Thessaloniki • Meteora • Zagoria • Gjirokaster • Tirana • Ohrid • Skopje
18 Days from only $4595 including international airfare
FROM
$4595
18 DAYS
$256/DAY
including international airfare
17 DAYS FROM $3695 Land Adventure Only
During your trip, you will have the opportunity to join optional tours to further your discoveries—all of which are noted below. Most of these tours can only be reserved onsite with your Trip Leader, however due to limited space and other special requirements, some optional tours must be reserved before your departure from the U.S. If this trip has optional tours that need to be purchased in advance, they will be noted with a disclaimer below.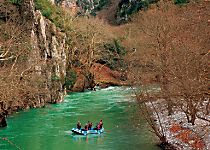 Vikos Gorge Rafting
Day 8 $75 per person
This afternoon's optional tour features a gentle raft ride along the crystal-clear waters of the Voidomatis River. The scenery unfolding during your ride includes several springs, small cascades of water, and arched stone bridges. Experienced local guides will lead the tour.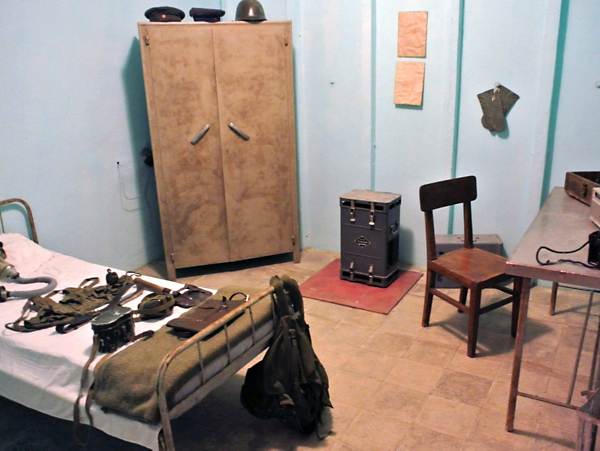 Optional Dajti Mountain & Bunk'Art Museum tour
Day 12 $75 per person
This optional tour takes us first on the longest cable car in the Balkans over the Dajti mountain tops. While in the gondola, we'll take in spectacular views of the landscape below, and once at the top we'll enjoy an included lunch at a restaurant overlooking the city of Tirana and its adjacent valley. After witnessing the city from above, we'll then venture to its depths with a visit to the Bunk'Art Museum. A five-story, labyrinthine underground bunker with over 100 rooms to explore, the design, origins, and history of the museum will reveal the impact World War II and the Cold War had on Albania's trajectory from the 20th century onward.
Please Note: This optional tour is not available on Tuesdays. When unavailable, we will offer a replacement optional tour to the hilltop town of Kruja.