Havana • Cienfuegos • Trinidad
12 Days from only $4595 including international airfare from Miami
FROM
$4595
12 DAYS
$383/DAY
including international airfare from Miami
12 DAYS FROM $4595 Land Adventure Only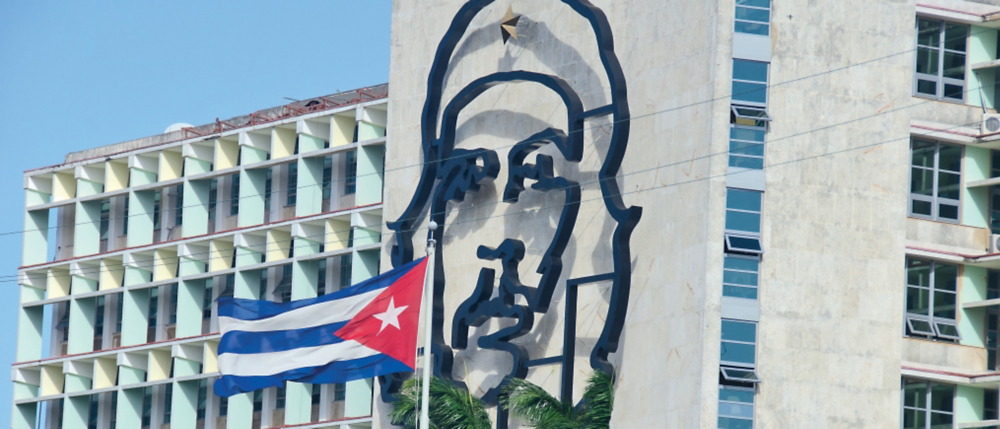 Get to know more about the places you're visiting on this trip—from common languages and religions, to time zones, geography, and more.
Select the location you want to learn more about:
Area: 42,803 square miles

Capital: Havana

Government: Communist state

Languages: Spanish (official)

Location: Caribbean island between the Caribbean Sea and the North Atlantic Ocean, 150 km south of Key West, Florida.

Geography: Cuba is long and thin—750 miles from east to west, but only 60 miles wide—but that still makes it the largest island in the Caribbean Sea. Scattered at either end of the island are two mountain ranges (the Sierra Maestra in the east and the Sierra del Rosario in the west), plus a third range lies in the center (the Escambray Mountains). The rest of the island is mostly rolling hills, beaches, or swamps.

Population: 11,031,433

Religion: Estimated Roman Catholic 85%, Protestant, Jehovah's Witnesses, Jewish, Santeria also present.

Time zone: Cuba's time zone is equivalent to Eastern Standard Time (or Daylight Saving Time) in America.