Help Save the Animals of the Serengeti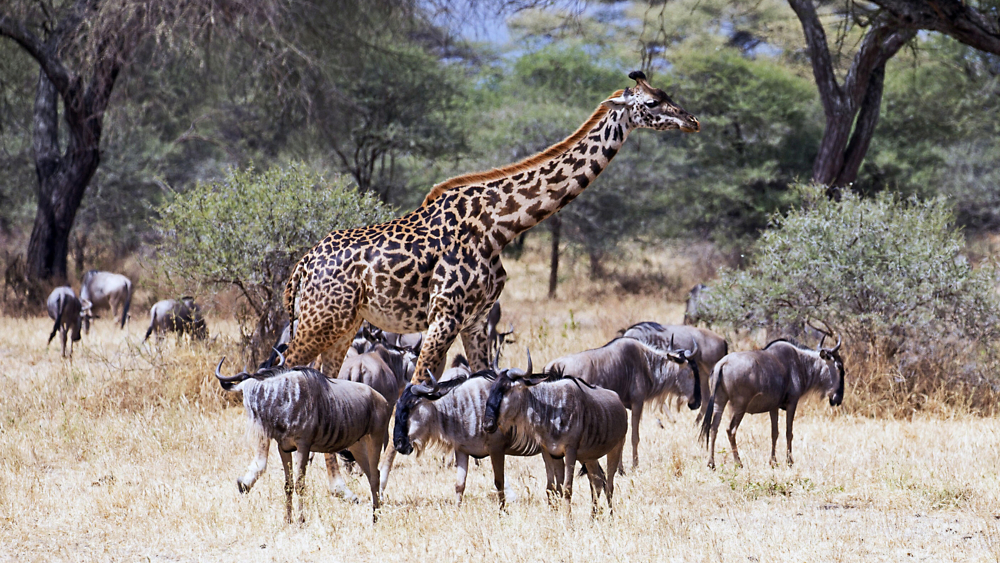 Join the Fight to Stop Poaching
The vast plains and sweeping grasslands of Tanzania's Serengeti National Park contain a bountiful array of biologically diverse wildlife. The park also hosts the largest remaining unaltered animal migration in the world, making it an area of immense natural importance. Yet the Serengeti is currently facing a crisis: Large-scale poaching operations are threatening the wildlife who make their homes on the plains.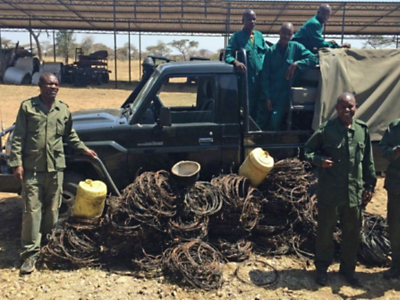 A Serengeti Park Warden with members of the de-snaring team and some of the cable snares they have collected. All confiscated snares are kept in a secure place until they can be destroyed.
Each month, more than 60 animals—primarily wildebeests, but giraffes and elephants as well—are killed in steel cable snares and sold by poachers for bush meat. This is a huge challenge to Tanzania's conservation efforts, and a tragedy for the park's delicate ecosystem.
The Tanzania-based Serengeti De-Snaring Programme is working to remove cable snares, catch poachers, and protect the park's wildlife. This is the only project of its kind operating in the Serengeti—but they need our help. We hope you'll consider joining us in making a financial contribution to support this important work. The Lewis Family Conservation Foundation will match individual donations to the Serengeti De-Snaring Programme up to $25,000—for a total of up to $50,000.
With this donation, the Serengeti De-Snaring Programme will be able to outfit a second team of rangers with a fully-equipped 4x4 vehicle to patrol the Serengeti. On average, a team of rangers can collect 35 snares a day; so far, the Programme has collected nearly 10,000 snares, and has rescued and released more than 65 live animals from snare traps. Additionally, the Programme provides ranger jobs to ex-poachers to give them alternative livelihoods.
To help save the Serengeti's animals and stop poaching for good, please click below to donate.
Make a Donation