Adventure Travel
Adventure travel with O.A.T. is a journey beyond the familiar, one that takes you into the very heart of a destination—to meet people where they work and live. O.A.T. invites you to explore off the beaten path, where you can encounter authentic cultures and make new connections. We've been creating those adventures for more than 38 years. Here's how …
Two Ways to Experience Adventure Travel with O.A.T., the leader in Small Group Travel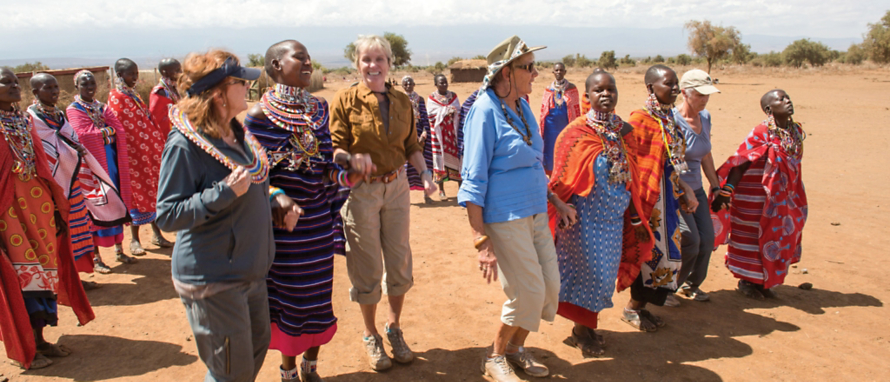 Small Group Adventures
On our Small Group Adventures, you'll journey far off the beaten path in a small group of no more than 10-16 travelers, guaranteed. Slipping into the flow of local life without disrupting it, you'll get a more authentic view. Your Trip Leader will be able to focus on your needs and give you the personal attention you deserve. Plus, you'll revel in a level of spontaneity and camaraderie that just isn't possible in big groups.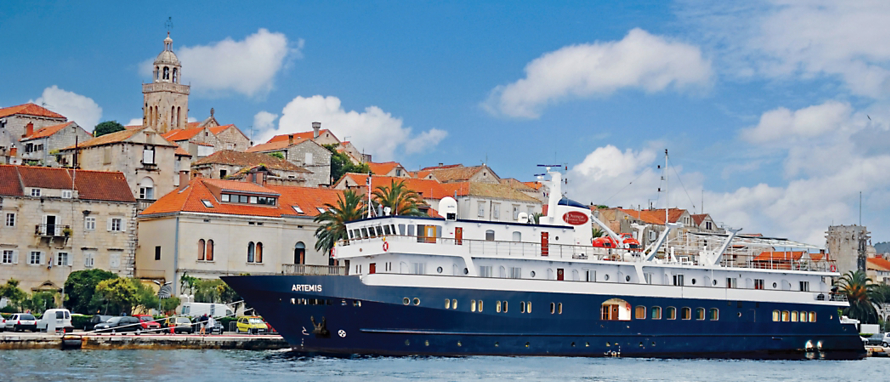 Small Ship Adventures
Discover the world aboard a 24- to 98- passenger small ship. Our ships are able to navigate into more remote ports, bringing you closer to more authentic cultural experiences in your destination. You'll enjoy private, outside cabins designed to enhance your comfort and welcoming common areas where you can relax with your fellow travelers. Once you step ashore in port, your discoveries are just beginning—in a small group of no more than 25 travelers, you'll enjoy immersive and active itineraries that reveal the history, legends, traditions, and landscapes that make each destination unique.
Discover the wonder of the road less traveled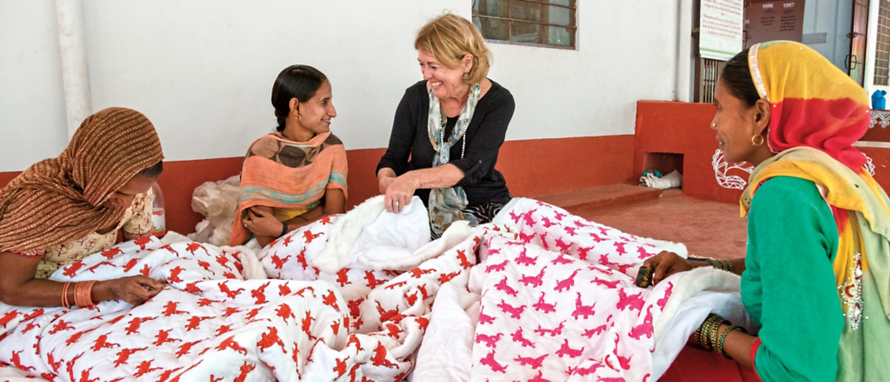 While you can journey with O.A.T. to many of the world's top travel destinations— The Taj Mahal. Machu Picchu. The Great Wall of China— we also take you far beyond the beaten path. Sometimes, the essence of adventure travel can be found in the most ordinary places—the unassuming villages, family homes, schools, churches, and farms that comprise the heart of a nation. As you experience adventure travel with O.A.T., perhaps you'll find yourself reciting a lesson in a local elementary school, admiring the handiwork at a women's weaving cooperative, or lending a hand during the local rice harvest. Thanks to the individual relationships O.A.T. has developed over the years with so many local families, you will be welcomed as an honored guest, enjoying a rare opportunity for real cultural exchange.
Local Trip Leaders share their world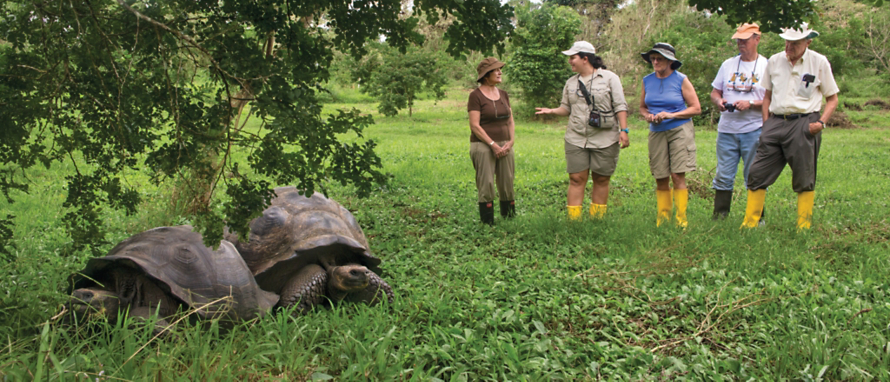 Our staff in Boston and in our 35 regional offices around the world work hard behind the scenes to provide a standout experience for you. But we know that the real standouts of any O.A.T. experience are our dedicated O.A.T. Trip Leaders, who will open the doors to new cultures for you. These exceptional men and women are all English-speaking residents of the countries you will visit, because we feel strongly that no one can show you the true soul of a place better than an insider. Your Trip Leader's wonderful command of local history, culture, and nature will enrich your experience, and you can also depend on their resourcefulness and skills in group dynamics.
Travel safe, confident, and carefree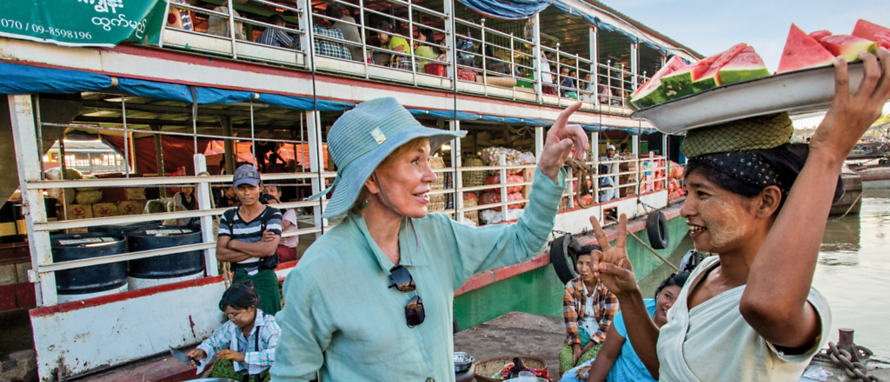 Whether you travel on your own, with friends and family, or with your partner, you can rest easy knowing that O.A.T. has your safety and comfort in mind on every step of the journey. What can you expect during your adventure? Accommodations that are pleasant and comfortable. Experiences that are unusual and safe. Destinations that are exotic and welcoming. And choices for everything you do. We've inspected and experienced everything ourselves, and our regional offices will be close by during your adventure, so all you have to do is relax, explore, and enjoy the time of your life.
Giving back to the world we travel: You help us make a difference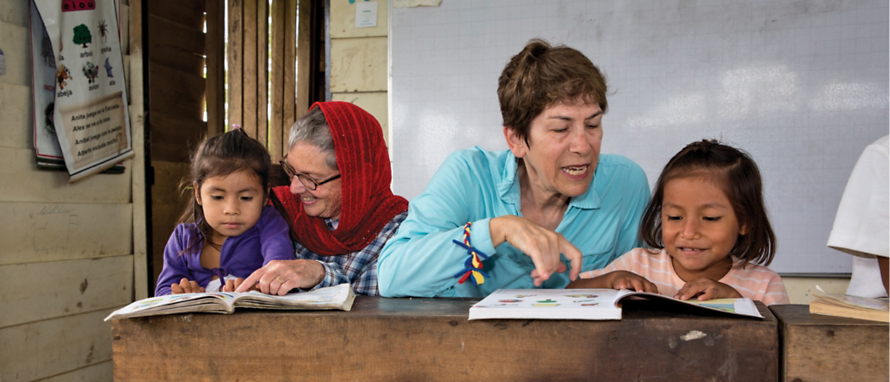 Our special brand of travel would not be possible without the cooperation and good will of the communities we visit, and to that end, O.A.T. is dedicated to giving something back to the world we all share. So a portion of the profits of every O.A.T. adventure is donated to our nonprofit Grand Circle Foundation, which supports cultural, community and educational causes in the places you visit. Learn more about Grand Circle Foundation.
Are you fit for an O.A.T. adventure?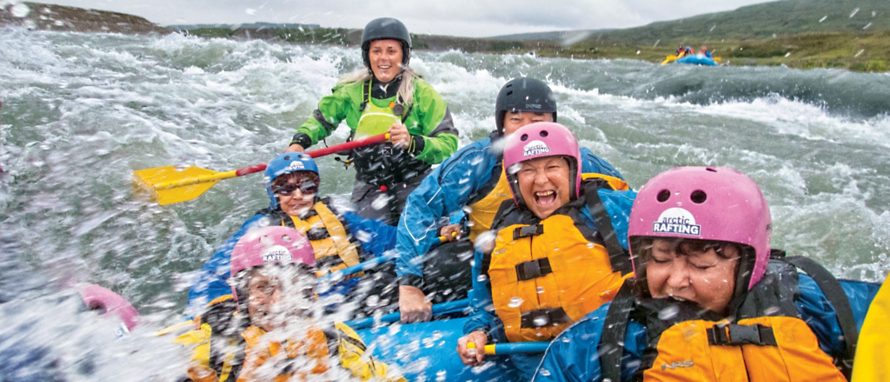 We work closely with our local Trip Leaders and regional associates to determine the rigors of our adventures, from physical requirements to cultural factors. To make this information as transparent as possible, we've added activity level ratings to every adventure. In general our adventures are not appropriate for travelers using wheelchairs or other mobility aids. As a general guideline, you should be able to walk 3 miles unassisted over the course of each day, exploring on foot and standing for up to a half hour at a time. You must also be comfortable participating in, on average, 3-5 hours of daily physical activities. Adventure travel involves some rugged paths, as well as bumpy, unpaved, dusty roads, both by bus and on foot. You'll find more details in the "Physical Requirements" section for each adventure.
Traveler Favorites
Travel trends come and go—but the following adventures are time-tested favorites year-in and year-out. Click on each adventure's name for details about the itinerary, and click on the play button to view a collection of videos and films about the destination.
Call us to reserve your next adventure
1-800-955-1925