NEW Destinations to Explore in 2021
For 40 years now, we've been exploring the road less traveled. We continue to innovate in 2021 with new, off-the-beaten-path adventures that are carefully curated and expertly led. From winding through Tunisia's enchanting souks, to sailing across the glistening Aegean Sea, or connecting with Finland's indigenous Sami people in the land of the Midnight Sun, peruse our new adventures below to be among the first O.A.T. travelers to experience these destinations. And, don't forget, you have the freedom and flexibility to personalize your experience no matter where you choose to go—arrive early, stay later, discover more.
And for a limited time, you can SAVE $500 per person on ANY 2021 departure, plus a FULL 10% off the total price of your trip with our NEW Good Buy Plan. Reserve by 9/30/20 and mention code: TRAVEL AGAIN. Plus, with our NEW Risk-Free Booking Policy, you can transfer to another departure date for any reason and we will waive any change fees for 2021 and 2022 reservations.
Call us at 1-800-955-1925 to reserve your departure today.
Small Group Adventures by Land
Trip Highlights
Immerse yourself in Sami culture and get to know Europe's last remaining indigenous civilization. We'll visit a reindeer farm in Lapland and sit down with a Sami family for an exclusive people-to-people experience as we learn about their 9,000-year-old traditions and have a conversation about Controversial Topics that threaten their way of life today, including increasing industrialization and youth emigration.
Discover Finland and Norway on an exclusive O.A.T. itinerary—while most travel companies only cruise the Norwegian coast, O.A.T. will take you off the beaten path to explore this region by land, taking you to lesser-visited destinations that most Americans miss, including Inari, Svolvaer, and Flam.
Explore Scandinavia's legendary scenery, from the unspoiled Lapland wilderness of Inari, to the snowcapped peaks and cascading waterfalls of Flam, and the vivid blue fjords of Svolvaer. You'll see some of the finest sights that nature has to offer, illuminated by the glow of the Midnight Sun.
Meet an equine therapist in the Lofoten archipelago. We'll visit a local woman at her farm and learn how she came to specialize in this unique form of psychology, and see firsthand how she employs horses and other farm animals to assess and treat her patients' substance abuse disorders.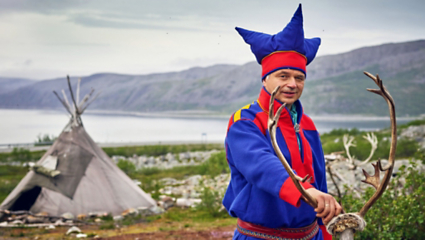 Finland: Helsinki, Inari | Norway: Svolvaer, Oslo, Flam, Bergen
16 days from $6995
including international airfare
Trip extensions:
Trip Highlights
Experience Georgia's legendary hospitality, culinary heritage, and 8000-year winemaking tradition with activities like tastings at a family-owned winery, home-cooked meals with local families, and hands-on lessons on making Georgian dumplings and a sweet treat called churchkhela
Visit the haunting remains of Vardzia, an 800-year-old monastery cave city carved into the side of a mountain to protect 2,000 Georgian monks from the invading Mongol Hordes
Get to know the warm and welcoming people of the Caucasus during visits that include a felt-making workshop, a community center, an enamel jewelry craft center, and more
Trace the roots of Armenia's Christianity at Khor Virap, a remote monastery at the foot of Mount Ararat and the UNESCO-listed city of Echmiadzin, home to the world's oldest Christian cathedral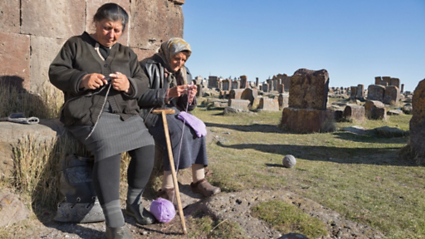 Georgia: Tbilisi, Borjomi, Stepantsminda (Kazbegi), Sighnaghi | Armenia: Yerevan
16 days from $5695
including international airfare
Trip extensions: