NEW Destinations to Explore with O.A.T. in 2020
We've been taking the road less traveled for over 40 years. In the coming year, we will continue to innovate with new, off-the-beaten-path adventures that are carefully curated and expertly led. So, whether you want to witness polar bears in the Arctic or explore the famous rock-hewn churches of Ethiopia, peruse our new adventures below to be among the first O.A.T. travelers to experience these destinations. And, don't forget, you have the freedom and flexibility to personalize your experience wherever you choose to explore.
Plus, we're pleased to offer limited-time savings of $250 per person on any 2020 departure of select adventures—see below for more details. Then, call us at 1-800-955-1925 to reserve your departure today.
Small Group Adventures—by Land
Africa
Trip Highlights
Visit a Women's Crafts Training Center, an organization that teaches single mothers and Ethiopian women with HIV how to create crafts to provide for their families
Enter the home of four Ethiopian sisters who will show our small group how to make tej, a honey wine flavored with an indigenous herb—and then dine in their restaurant
In Lalibela, explore a series of ancient Ethiopian Orthodox churches carved from rock some 900 years ago, including the iconic Church of Saint George, shaped like a Greek cross
SAVE $250 per person on any 2020 departure—
reserve by 7/1/19 and mention code: TABA 180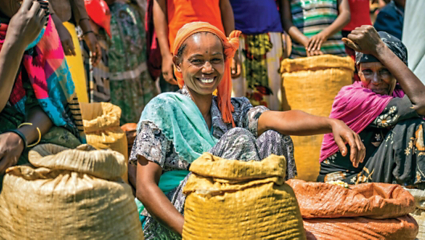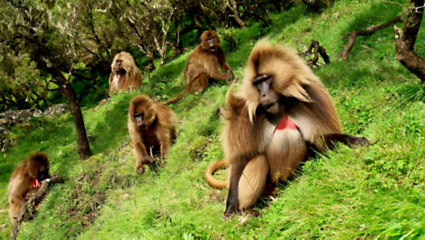 Ethiopia: Addis Ababa, Aksum, Lalibela, Simien Mountains National Park, Gondar, Bahir Dar
17 day Small Group Adventure from $6595
including international airfare
Trip extensions:
Trip Highlights
Experience a jungle trek in the mist-covered slopes of the Virunga volcanoes for a face-to-face encounter with one of last remaining sanctuaries of mountain gorilla families on the planet
Learn about Rwanda's colonial past and its history of ethnic tensions that culminated in the 1994 genocide through haunting exhibits at the Kigali Genocide Memorial, which was conceived both as a tribute to genocide victims and to ensure that this history is never repeated
Go on up to four game-viewing drives in Akagera, one of the continent's oldest national parks, a scenic wonderland that is home to the "Big Five" and considered one of Africa's best-kept safari secrets
SAVE $250 per person on any 2020 departure—
reserve by 7/1/19 and mention code: TABA 180
Europe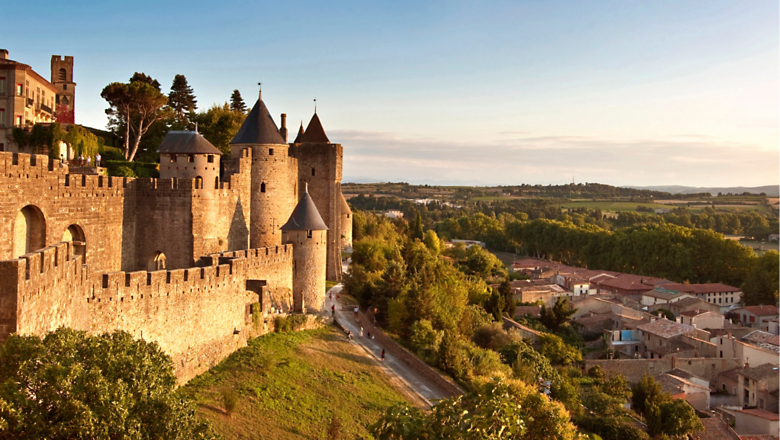 Trip Highlights
Behold the Loire Valley's magnificent Chateau de Brissac, a fairytale-like castle with turrets, manicured lawns, and its own resident ghost that has been owned by the same family for the past 500 years
Savor your way through Lyon—France's gastronomic capital—during a food tour of the city with more restaurants per capita than anywhere else in France
Delve into French medieval history as you stroll the ramparts of Carcassone's hilltop citadel, La Cité, and admire the peaceful countryside scenes as you cruise the nearby Canal du Midi aboard a barge
SAVE $250 per person on any 2020 departure—
reserve by 8/1/19 and mention code: TABA 180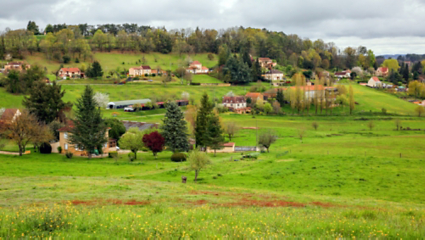 France: Angers • Sarlat • Carcassone • Lyon • Paris
17 day Small Group Adventure from $5195
including international airfare
Trip extensions:
Normandy & Paris
6 nights pre-trip from $2395
Bilbao & the Basque Country
5 nights post-trip from $1595
COMING SOON: Scotland's Legends & Lochs: From Glasgow to Edinburgh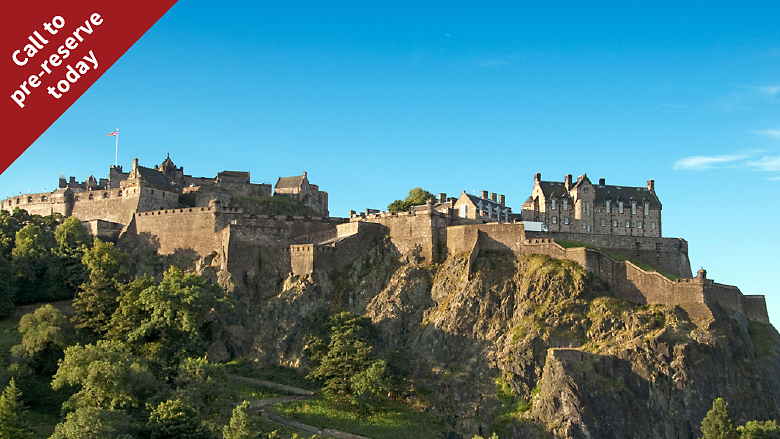 Trip Highlights
Feel the warm, inviting spirit of the people of Scotland as you grab a pint with fishermen in a local pub, let a local teach you the traditional gaelic language, and converse with a scholar at the University of St. Andrews
Sip on a glass of Scotland's famous libation, whiskey, as you trace the whiskey-making process from start to finish at a local distillery
Discover the historically-rich coastal town of St. Andrews—the launching site of the 16th-century Scottish Reformation, home to Scotland's oldest university, and the birthplace of the beloved sport of golf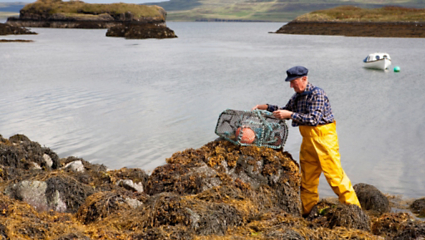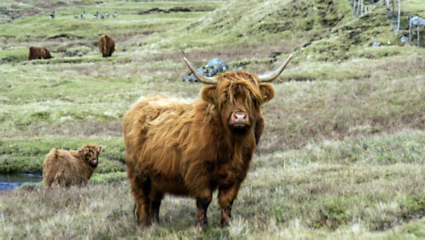 Scotland: Glasgow • Oban • Inverness • St. Andrews • Edinburgh
15 day Small Group Adventure
including international airfare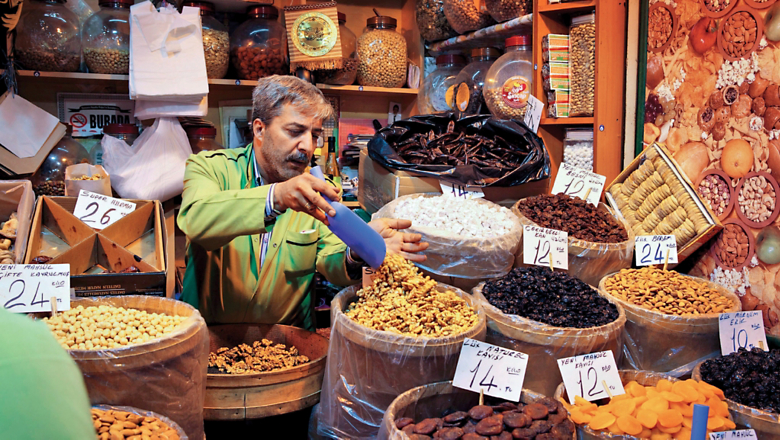 Trip Highlights
Explore the hidden coves and ancient ruins of the Turquoise Coast for four nights aboard a private Turkish gulet, where you can dive off the teak-lined decks and spend restful nights bobbing in the sheltered, tranquil waters of the Aegean
Visit some of Istanbul's more off-the-beaten path locales, including hidden markets where the locals go to shop, and take a short ferry ride "across the continent" to visit Kadıköy, a trendy neighborhood popular with the locals on the Asian side of the city
See what everyday life was like in ancient times along the marble streets of Ephesus, one of the best-preserved Greco-Roman cities in the world, and receive a "behind the scenes" tour of some ongoing archaeological excavations
SAVE $250 per person on any 2020 departure—
reserve by 7/1/19 and mention code: TABA 180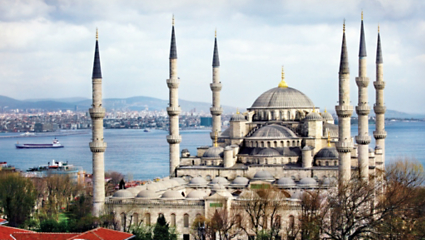 Small Group Adventures—by Small Ship
The Arctic
Trip Highlights
Witness regal wildlife in Svalbard, keeping your eyes peeled for walruses, reindeer, Atlantic puffins, Arctic foxes, blue whales, and of course, majestic polar bears with a team of wildlife experts by your side
Discover vivid blue fjords to iconic glaciers as you venture into the Arctic waters at least once a day aboard a Zodiac craft, drifting past ice floes to locations like Bellsund, Monaco Glacier, and the Seven Islands
Cruise in comfort aboard the M/V Hondius, your floating hotel for ten nights, complete with a knowledgeable expedition staff, friendly crew, and modern amenities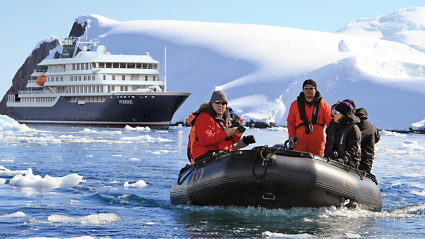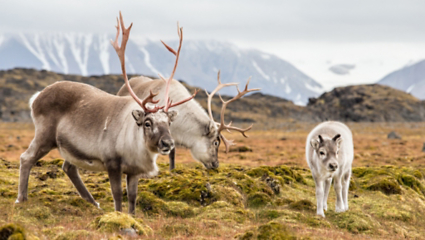 Norway: Oslo, Longyearbyen • Arctic Expedition Cruise: Krossfjorden, Liefdefjorden, The Seven Islands, Hinlopen Strait, Freemansundet, Hornsund, Bellsund • Norway: Longyearbyen, Oslo
15 day Small Ship Adventure from $12,895
including international airfare
Trip extensions:
Reykjavik & the Golden Circle, Iceland
6 nights from $3395
Copenhagen, Denmark
4 nights from $1395
Adriatic & Greek Isles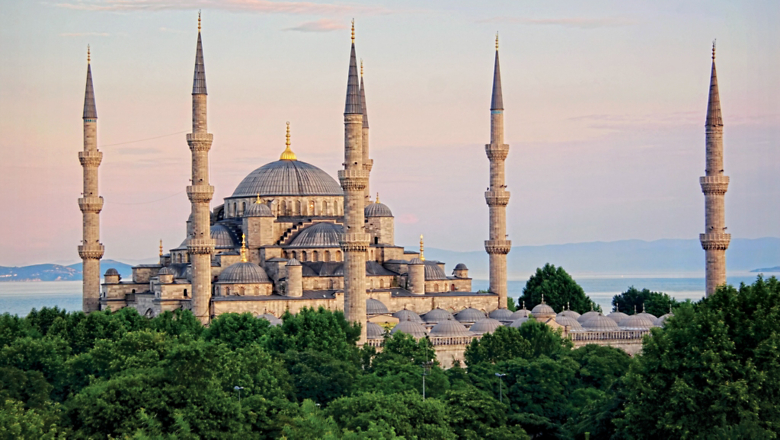 Trip Highlights
Experience Turkey's many sides, from the ancient city of Troy and the sprawling ruins of Ephesus to the lively atmosphere of Istanbul
Enjoy monumental sites of classical history in Greece, from the sanctuary where Hippocrates wrote his famous oath to the majestic Acropolis—and much more
Visit the picturesque mountain village of Kozak Valley, where you'll meet a local family, share a meal with them, and learn about life in rural Turkey
SAVE $250 per person on any 2020 departure—
reserve by 6/15/19 and mention code: EQID 101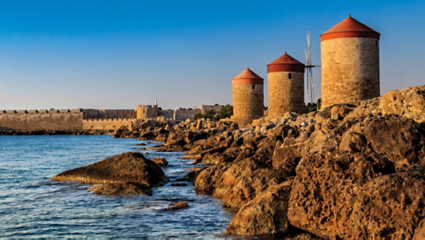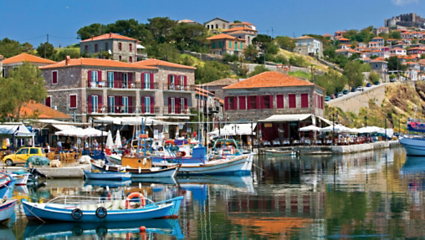 Turkey: Istanbul, Canakkale, Troy, Dikili, Bergama • Greek Islands: Lesbos, Chios • Turkey: Kusadasi, Ephesus • Greek Islands: Patmos, Kos • Turkey: Bodrum • Greek Islands: Symi, Rhodes • Greece: Athens
15 day Small Ship Adventure from $7395
including international airfare
Trip extensions:
Ankara & Cappadocia, Turkey
5 nights pre-trip from $1295
Athens & Crete
6 nights post-trip from $1795
Antarctica
Trip Highlights
Set off in pursuit of 66° 33´S—the Antarctic Circle—and celebrate this momentous travel milestone as you cross over the prized line of latitude to the "bottom of the world"
Step aboard your Zodiac craft to get closer than you ever imagined to the wonders off Antarctica's shores—Weddell seals hauled out on ice floes, skua seabirds wheeling overhead, and massive white-blue icebergs in a fantastic array of shapes
Meet one of Antarctica's friendly locals—the penguin. Curious and trusting, the tuxedoed birds each have their own personality as they waddle about their icy kingdom, slide down hills on their bellies, and gather stones for their nests as if they were picking the best piece of fruit from the market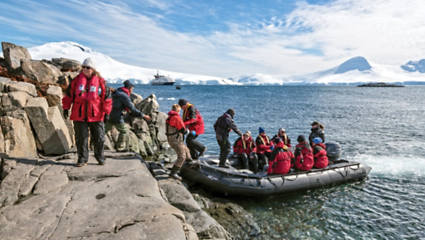 Offer applies to new double occupancy reservations only and cannot be combined with free Single Supplements. Standard Policies and Terms & Conditions apply. Every effort has been made to publish this information accurately. We reserve the right to correct errors.