Morrocco: Casablanca, Rabat, Fez, Sahara Tented Camps, High Atlas Mountains, Marrakesh, Casablanca
Trip Experience
Immerse yourself in Morocco as you travel by camelback in the Sahara and explore Fez, a centuries-old medina.
Kyle Adler is a professional travel photographer based in the San Francisco Bay Area. He is a recent winner of the prestigious international competition Travel Photographer of the Year, and was shortlisted for the 2016 National Geographic Travel Photography competition. Kyle's work has been published in a variety of outlets internationally including National Geographic Online, CNN, The Telegraph, The Atlantic, and fine art photography books. His images have been exhibited in the UK and the US. Kyle is featured as a Photographer of Inspiration by the leading Polish photography magazine Szeroki Kadr.
Kyle leads photography tours in locations around the world, while also shooting for newspapers and magazines. When not traveling, Kyle publishes a daily travel photography blog, shoots for private clients with an emphasis on performing arts, and is working on a book project. His passion is advocating the use of photography as a bridge to enhanced understanding of the land and people we visit around the world.
Morocco travel enthralls even the most experienced adventurer. Tradition infuses its labyrinthine medinas, overflowing with centuries-old customs and the colorful bounty of the Earth. Village oases seem to rise from the desert, mirage-like. And the mighty Sahara, a timeless sea of sand, stretches to infinity.
In our O.A.T. small group, we'll truly get to know the people of Morocco, experience their traditions, and taste the secrets of their flavorful cuisine. We'll cross paths with nomads in remote stretches of desert, be welcomed in by locals for home-cooked meals and unforgettable conversation, and discover the beauty of Moroccan mosques—including Casablanca's remarkable Hassan II. Along the way, we'll enjoy intimate stays in authentic riads—Moroccon homes converted into elegant, ornately-tiled hotels with open-air, Andalusian-style courtyards.
All the while, we'll benefit from the expertise of our local O.A.T. Trip Experience Leader who will share invaluable knowledge and insight along the way. Plus, to get a true feel for the mighty Sahara that has so decisively shaped this culture, we'll camp under its starry skies in a tented camp for two nights—and even explore by camel.
Join our small group of photography enthusiasts and experience the thrill of capturing the full range of Morocco's spectacular beauty. Morocco is a dream destination for travel photographers, offering breathtaking desert scenery, fabled cities, and fascinating cultural encounters. We've planned this itinerary to provide ample opportunities to capture unforgettable images that you won't find in travel brochures and on postcards. Depending on the season's agricultural conditions, we may even have the chance to photograph the annual Erfoud Date Harvest Festival, a distinctive cultural event that is rarely seen by foreign travelers. Award-winning professional travel photographer Kyle Adler will be shooting alongside tour participants and will provide personalized in-the-field instruction. During our optional informal workshops, we'll review our recent images, plan our shot list for upcoming locations, and cover techniques to make the best images possible. Topics will be tailored to the group's interests and may cover any aspects of travel photography from shot planning to capture technique, and on to post-processing and image sharing. Unlike most photography tours, we will place a special emphasis on learning to use the camera as a bridge to enhanced understanding of the land and people we visit. Photographers of any level will see their images improve, and non-photographer friends and family are also most welcome to join this tour. You can make memorable images using whatever camera gear you wish to bring; it is not necessary to invest in specialized gear.
Call us toll-free at 1-800-353-6262 and press 2 for more details; Refer to Group Booking Code (G9-28085)
Your Group Information
Group Name: Kyle Adler Photograhy Tours
Group Leader Name: Kyle Adler
Group Booking Code: G9-28085
Departure Date: 10/24/19
Return Date: 11/08/2019
Base Trip Cost: $3995, includes $500 photo workshop fee
Air: $1300 from SFO or LAX
Optional Post-trip: Essaouria: $795
Deposit: $350
Single Supplement: None

To view more information about Morrocco Sahara Odyssey, including the itinerary, what's included, extensions, optional tours, and more, click here
Additional Information/Special Instructions:
If you click away from this Group landing page, you will be directed to general information (not specific to your group trip and date) on the website.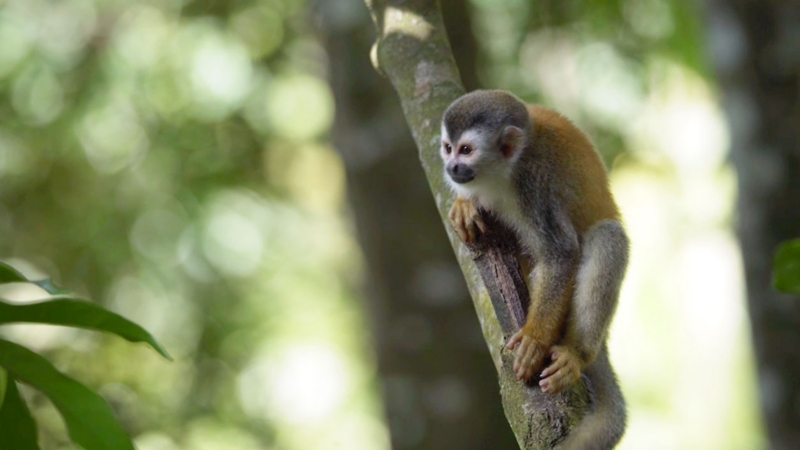 Trip Experience
From Casablanca to the windswept Sahara and spirited Marrakesh, take a look at how your itinerary will unfold.
Marrakech's mountains
With the Atlas Mountains in the city's outskirts, many locales revolve around the unique landscapes of Morocco.
Space is limited—reserve early to guarantee your spot and maximize your savings. Call us toll-free at
1-800-353-6262 for more details. Refer to group boking code (G9-28085)