Forgot Your Username
If you have forgotten your username, please provide your email address in the box below. We'll send you an email with your requested username. If you are having trouble, please call us toll-free at 1-800-221-0814.
Email Sent
You'll receive an email in a few minutes. Please check this email to find your requested username.
If you do not receive an email or you are having trouble logging into My Account, please call us at 1-800-221-0814.

SCOTLAND
Get the Details On Our Scotland Adventure
Find out more about the adventure, including activity level, pricing, traveler excellence rating, included meals, and more
Trip Itinerary
Get more information about your detailed itinerary, like optional tours, exclusive Discovery Series events, and more.
16 DAYS FROM $8,695 • $ 544 / DAY
Small Ship Adventure
England: London, Tresco • Wales: Fishguard • Ireland: Dublin • Isle of Man • Northern Ireland: Belfast • Scotland: Barra, Stornoway, Stromness, Aberdeen, Edinburgh
37 meals—daily breakfasts, 11 lunches, and 12 dinners (plus all onboard house beer & wine, as well as soft drinks)
Explore Edinburgh on foot
Walk among the prehistoric Callanish Stones and 18th-century cottages on the Isle of Lewis
Stroll the alleys of Footdee, a quirky and colorful fishing village in Aberdeen
Tour Scotland's northernmost whisky distillery in Stromness
Adventure Details
Find the Adventure That's Right for You
Our Activity Level rating system ranks adventures on a scale of 1 to 5 to help you determine if a trip is right for you. See the descriptions below for more information about the physical requirements associated with each rating.
Travelers should be able to climb 25 stairs consecutively, plus walk at least 1-2 miles over some uneven surfaces without difficulty. Walks typically last at least 1-2 hours at a time. Altitude can range from zero to 5,000 feet.
Activity Level 2:
Moderately Easy
Travelers should be able to climb 40 stairs consecutively, plus walk at least 2-3 miles over some uneven surfaces without difficulty. Walks typically last for at least 2-3 hours at a time. Altitude can range from zero to 5,000 feet.
Activity Level 3:
Moderate
Travelers should be able to climb 60 stairs consecutively, plus walk at least 3 miles over some steep slopes and loose or uneven surfaces without difficulty. Walks typically last for 3 or more hours at a time. Altitude can range from 5,000 to 7,000 feet.
Activity Level 4:
Moderately Strenuous
Travelers should be able to climb 80 stairs consecutively, plus walk at least 4 miles over some steep slopes and loose or uneven surfaces without difficulty. Walks typically last for 4 or more hours at a time. Altitude can range from 7,000 to 9,000 feet.
Activity Level 5:
Strenuous
Travelers should be able to climb 100 or more stairs consecutively, plus walk at least 8 miles over some steep slopes and loose or uneven surfaces without difficulty. Walks typically last for 4 or more hours at a time. Altitude can range from 10,000 feet or more.
Hide Acivity Level
TRAVELER EXCELLENCE RATING
PRICE
including international airfare
HIGHLIGHTS & ACTIVITIES IN SCOTLAND
*This information is not available for our trip extensions. You must reserve the main trip to participate on this extension.
**This information is not currently available for this trip. Please check back soon.
Recommended Viewing
Watch this video showcasing what makes this country so unforgettable
Edinburgh and Scotland
Follow travel expert Rudy Maxa to Scotland's legendary sights, including Edinburgh Castle.
Produced by Small World Productions
Recommended Videos
Watch your fellow travelers favorite films & videos
Edinburgh's Maritime Attractions
See the seaside wildlife of the Firth of Forth and meet a kilt designer in this unique look at Scotland's capital.
Courtesy CNN
A Ghost Tour of Edinburgh
Take a behind-the-scenes tour of Edinburgh, including a haunted section of the Royal Mile and a beloved local hangout.
Courtesy of CNN
Indie Thread
Breathing through Scotland
Journey through the serene natural landscapes of the Scottish countryside and feel the locals' warm welcome.
Produced by Christophe Hamon
Scotland: Month-by-Month
There are pros and cons to visiting a destination during any time of the year. Find out what you can expect during your ideal travel time, from weather and climate, to holidays, festivals, and more.
Scotland in January-February
The winter months bring short days and dreary weather to Scotland. High temperatures hover in the low 40 degree Fahrenheit range, with frequent driving rain in the lowlands; in the Highlands, snow-covered peaks welcome skiers and snowboarders. Scots are fond of saying "there's no such thing as bad weather, only unsuitable clothing," so wintertime travelers are advised to dress in layers topped off with a waterproof coat.
Perhaps the best way to cope with Scotland's winter weather is to hunker down by a roaring fire in one of the country's countless traditional pubs. Hearty Scotch fare like haggis, mince and tatties (ground beef and mashed potatoes), and clootie dumplings (a steamed pudding) is made for cold days, and a dram of whisky provides a warming glow.
Holidays & Events
January 25: Burns Night is an annual celebration of Scottish poet Robert Burns. The festivities include a haggis supper accompanied by a reading of "Address to a Haggis," many whisky toasts, and a rousing rendition of "Auld Lang Syne."
Late February: The Fort William Mountain Festival is a celebration of mountain culture and the spirit of adventure, with film screenings, workshops, competitions, and even winter hiking.
Watch this film to discover more about Scotland
Bare Feet: Hogmanay in Scotland
Let an adventurous traveler lead you to Scotland's hidden gems—including a traditional Hogmanay festival.
Produced by Sauce & Liver Productions, LLC
Scotland in March-May
Although the Highland peaks are still frosted with white this time of year, the snow begins to melt throughout most of Scotland, leaving a carpet of daffodils and bluebells in its wake. Mild breezes bring the daily temperatures into the mid-50 degrees Fahrenheit range.
Springtime is a wonderful season for exploring Scotland's outdoors, with woodland creatures emerging from their winter dens, new lambs appearing in pastures, and migratory birds returning north. The contrast of snowy peaks and green, flower-bedecked valleys is irresistible for mountain hikers, known locally as "fell-walkers." In oft-rainy Edinburgh, April brings a succession of dry days in which to enjoy a hike up Arthur's Seat or a sedate stroll through the blooming Princes Street Gardens.
Holidays & Events
May 1: Beltane is the Gaelic fire festival, marking the end of winter. A chosen May Queen and Green Man lead a parade that ends with the lighting of a bonfire—accompanied by much feasting and merrymaking, of course.
First weekend of May: The Spirit of Speyside Whisky Festival celebrates the world's finest single malt scotch whiskies, many of which come from this very region (Speyside is home to 84 working distilleries, after all). Attendees enjoy tastings, distillery tours, live music, and whisky-appreciation classes.
Watch this film to discover more about Scotland
Bare Feet: Hogmanay in Scotland
Let an adventurous traveler lead you to Scotland's hidden gems—including a traditional Hogmanay festival.
Produced by Sauce & Liver Productions, LLC
Scotland in June-August
As Scotland's spring turns into summer, daylight hours stretch into the evening; this far north, a summer day lasts up to 17 hours. The weather is mild and still changeable, but overall remains pleasant with temperatures rising toward 65 degrees Fahrenheit. Wildflowers and soft purple heather bloom throughout the summer, and the countryside is one green vista after another, from gentle hillocks in the lowlands to craggy peaks in the Highlands.
With so much daylight, there is ample time for bird-watching, outdoor exploration, and sightseeing. This is also the best time of year to visit Scotland's islands, as the seas are calm for boat crossings and island shops are open. Late summer is Scotland's busiest time for tourism, as the world-renowned Edinburgh Military Tattoo and Edinburgh Festival Fringe attract festival-goers by the thousands.
Holidays & Events
August: During the same three-week period in August, the Edinburgh International Festival and the Festival Fringe bring music, comedy, dance, theater, and performance art to Edinburgh. The International Festival hand-selects its acts, while the Fringe is open to just about any performer who wants an audience. While the International Festival is more prestigious, the Festival Fringe lays claim to being the world's largest arts festival, with over 2,500 shows to choose from.
August: At the same time as Edinburgh's two performing arts festivals, the Royal Edinburgh Military Tattoo presents a series of military tattoos (military music performances) on the esplanade of Edinburgh Castle.
Must See
Throughout the summer, whales feed off of Scotland's coasts. From the Shetland Isles to the Inner and Outer Hebrides, whale-watchers can spot minke whales, sperm whales, pilot whales, humpback whales, and orcas.
Watch this film to discover more about Scotland
Bare Feet: Hogmanay in Scotland
Let an adventurous traveler lead you to Scotland's hidden gems—including a traditional Hogmanay festival.
Produced by Sauce & Liver Productions, LLC
Scotland in September-October
Autumn burnishes the hills and glens of Scotland in tawny shades of red, copper, and bronze. This is the season for hunting and eating duck, pheasant, deer, and hare—plus the freshest local seafood including oysters, herring, and mackerel. Temperatures in autumn are cool (between 40 and 55 degrees Fahrenheit) and while September is often sunny, October sees frequent rainfall.
Holidays & Events
First Saturday in September: Regularly attended by the British monarch, the Braemar Gathering is the biggest and most important iteration of the Highland Games, which take place throughout Scotland all summer long. The celebration of Gaelic culture involves competitions of all kinds, including bagpiping, Highland dancing, hammer throw, and dog herding.
Watch this film to discover more about Scotland
Bare Feet: Hogmanay in Scotland
Let an adventurous traveler lead you to Scotland's hidden gems—including a traditional Hogmanay festival.
Produced by Sauce & Liver Productions, LLC
Scotland in November-December
After the leaves fall, Scotland is painted in shades of gray, from leaden skies to smoldering seas. The countryside is quiet, with rural areas all but closing down to visitors. But the approach of the holidays brings a glow to city streets, as Glasgow and Edinburgh host festive Christmas markets. Skiers and snowboarders celebrate the advent of winter at Scotland's five ski areas, which see close to a hundred snowy days every year.
Holidays & Events
November 30: Saint Andrew's Day is Scotland's national holiday in recognition of its patron saint. By law, all buildings in Scotland must display the saltire (the X symbol on the Scottish flag), and the day is marked with traditional Scottish food, music, and dance.
December 30-January 1: Hogmanay is Scotland's biggest holiday, a relic from the country's Viking past that incorporates elements of the Gaelic Samhain holiday and the traditional German Yuletide. The celebration begins with a torchlit procession and continues with fireworks, concerts, and dancing.
Must See
With three days of festivities engulfing the country, Hogmanay is a can't-miss Scottish holiday. Concerts, fireworks, and street parties overtake most cities and towns, while bonfires and torch processions provide a decidedly pagan flavor. And here in Scotland, where Gaelic persists as a local language, singing"Auld Lang Syne" at midnight on New Year's takes on an even richer meaning.
Watch this film to discover more about Scotland
Bare Feet: Hogmanay in Scotland
Let an adventurous traveler lead you to Scotland's hidden gems—including a traditional Hogmanay festival.
Produced by Sauce & Liver Productions, LLC
Average Monthly Temperatures
Scotland Interactive Map
Click on map markers
below to view information about top Scotland experiences
Click here to zoom in and out of this map
Edinburgh
The past lingers in every corner of Edinburgh, from its 11th-century hilltop castle down the Royal Mile to the ruins of Holyrood Abbey and the neighboring Palace of Holyroodhouse, still home to the British monarch for one week every year. Edinburgh's medieval Old Town and 18th century "New Town" may be a museum-quality UNESCO World Heritage Site, but they are very much alive and thriving.
Home to the world's largest annual arts festival, Edinburgh was known for a time as the Athens of the North—a place for literature and learning, philosophy and thinking. There is certainly no shortage of inspiration here—the green hills and black cliffs that rise throughout town provide stunning views, and a dram of rich, peaty Scotch can turn anyone into a deep thinker. But it's not all serious; the locals are renowned for their warmth and wry sense of humor.
Edinburgh's Maritime Attractions
See the seaside wildlife of the Firth of Forth and meet a kilt designer in this unique look at Scotland's capital.
Courtesy CNN
Explore Edinburgh with O.A.T. on:
Isle of Lewis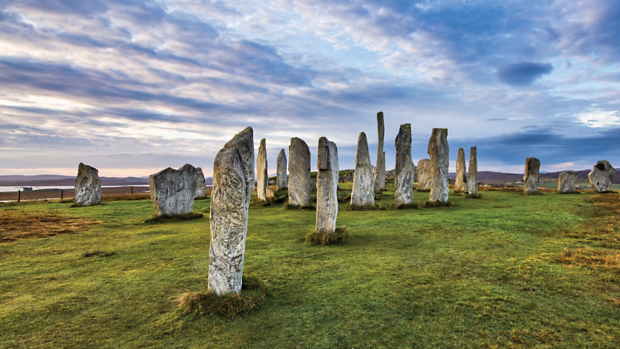 Lewis is the largest of Scotland's Outer Hebrides islands, with a strong and enduring Gaelic culture. The island's history is tangible at the Callanish Standing Stones, Britain's most complete stone circle, which has stood on an isolated moor for 5,000 years. Visitors can jump forward in time by several thousand years at the 19th-century Gearrannan Blackhouse Village, nine traditional thatched cottages that once belonged to fishermen, and Victorian-era Lews Castle, the one-time home of the island's owners. Since its past as a private home, the castle has also functioned as a naval hospital and more recently, a college.
Throughout the island's long history, its inhabitants have distinguished themselves through hard work and dedication; men and women from Lewis have set out to sea for entire seasons at a time in pursuit of whales and fish.
Explore the Isle of Lewis with O.A.T. on:
Aberdeen
Aberdeen, Scotland's third-largest city and the center of the North Sea oil industry, is one of Britain's most beautiful cityscapes thanks to the glittering silver granite that makes up most of the 19th-century buildings. The stone comes from the nearby Rubislaw Quarry, once Europe's largest granite quarry, abandoned in the 1970s. Aberdeen's Maritime Museum explains the city's 500-year-long relationship to the roaring North Sea, a rich story that touches on fishing, trade, and oil rigs. Tucked between the city's harbor and the waterfront is Footdee, a quaint village made up of traditional cottages and quirky, colorful garden sheds. It was built in the 19th century to house Aberdeen's fishermen.
Explore Aberdeen with O.A.T. on:
Stromness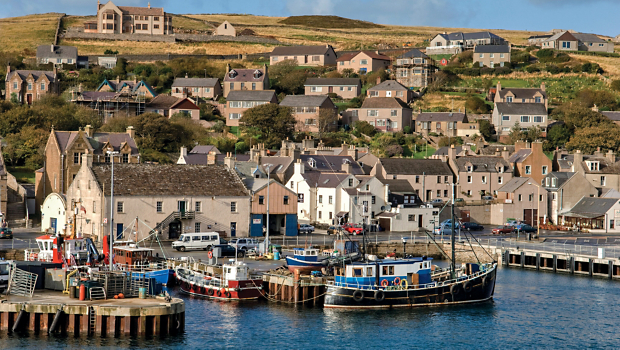 A whaling hub that has changed little since its 18th-century heyday, Stromness is a port town of the Orkney Islands, off Scotland's northern tip. Its fate is tied so closely to the sea that most of the town's streets wind their way down to the harbor, and buildings are still decorated with whale bones. More artifacts from the town's maritime past can be found in the Stromness Museum—also home to objects salvaged from a German fleet that attacked nearby during World War II. After the attack, Orkney became home to 550 Italian prisoners of war, brought in to build new defenses in the harbor. They built an ornately beautiful Catholic chapel on the grounds of their POW camp, now the only remaining building from the camp and one of Orkney's most-visited sites.
Orkney is also home to Scotland's northernmost whisky distillery, Highland Park, which dates back to 1798 and produces some of the world's best single-malt Scotch.
Explore Stromness with O.A.T. on:
Featured Reading
Immerse yourself in Scotland with this selection of articles, recipes, and more
ARTICLE
The castles of the British Isles each have a story to tell. Read about some of the best here.
The Myths and Mysteries of Scotland's Edinburgh Castle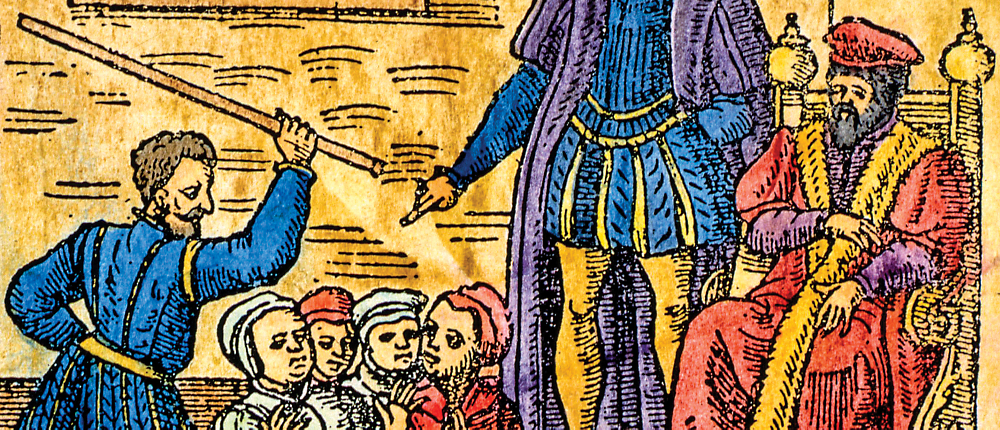 With a more than 800-year history as one of Scotland's most iconic landmarks, Edinburgh Castle is shrouded in secrets. Centuries of royals lived within its illustrious chambers and great halls, while countless prisoners awaited their deaths deep in its dungeons. The castle has served as an execution site, a royal treasury, and even a fortress, all the while spinning mysterious tales of spying kings, falsely accused witches, sneaky prisoners, ancient relics, and paranormal activity. Here is just a sample of the many myths and mysteries of Edinburgh Castle and the people who lived and died there:
The Stone of Destiny
Protected in Edinburgh Castle is a mysterious block of sandstone. Bearing only a Latin cross, there is nothing remarkable about the stone's appearance—but throughout history, the Stone of Destiny has inspired countless legends, sparked great reverence, and spurred several conflicts between Scotland and England.
Beginning in the 9th century, the stone was used during the crowning of kings who would go on to shape Scotland's history. Some say the stone has biblical origins, claiming Jacob used it as a pillow in Bethel when he dreamt of a ladder to heaven. Others believe it came from Scotland or Ireland. But as the stone traveled from Iona to Scone to serve Scotland's crowned rulers, it became revered as a national relic—a symbol of Scotland's power and independence.
For this reason, when Edward I of England invaded Scotland in 1296, he moved the stone to London's Westminster Abbey, where he put it under the Coronation Chair—sending a message to Scots that the English ruler was their ruler as well.
To many Scots' dismay, the Stone of Destiny remained in Westminster until Christmas morning 1950, when a group of Scottish students stole it, claiming they were taking the ancient relic back to its rightful owners in Scotland. After performing the bold heist (and breaking the stone in half in the process), the nationalists smuggled it back to Scotland, dousing it in whiskey to welcome it home. After police questioning, however, the students eventually gave up the stone, leaving it in Arbroath Abbey.
When the stone was found, it was moved back to London until 1996, when the British government agreed to return it to Edinburgh Castle. While this was cause for celebration for many Scots, others say the stone you see in the castle today is not the real deal. Some historians believe the true Stone of Destiny was hidden in the Perthshire hillside when the English invaded in the 13th century—meaning Edward I plundered a counterfeit—while others say the Scots hid the real stone after the 1950 heist, returning a fake to England.
The Lone Piper
Edinburgh Castle is considered one of the most haunted places in the world, with countless visitors claiming to see the spirits of a headless drummer, a lonely dog, and several French prisoners roaming the castle's grounds. But one of the castle's most famous paranormal residents is the Lone Piper. Legend says that in the 19th century, a series of underground tunnels was discovered below the castle, allegedly connecting Edinburgh to the Royal Mile and Holyrood Palace. Since the tunnels were too small for adults, the authorities asked a young piper to investigate, telling him to play his pipe while he explored. As the boy made his way through the mysterious tunnels, the authorities tracked his movements with the sound of his pipe. But suddenly the boy stopped playing, vanishing into the dark, underground labyrinth. While no one knows what happened to the boy, to this day, visitors report hearing the ghostly sound of a pipe on the castle grounds, as the Lone Piper eternally walks through the tunnels below.
The Laird's Lug
A good king has eyes and ears everywhere, and this was especially true for King James IV. In order to watch his royal subjects, the king built a small spyhole called a "laird's lug" (or "lord's ear") above the fireplace in the Great Hall. From behind the barred window, he could easily hear the conversations below without his guests' knowledge. This spyhole was so effective that when Soviet statesman Mikhail Gorbachev visited the castle in 1984, the Russian secret service demanded it be covered before he entered the Great Hall, fearing someone would eavesdrop on the conference—or worse, try to harm Gorbachev through the small slits in the window.
The Witches' Well
Near the entrance to the castle esplanade sits a small wall fountain called the Witches' Well. Although the well would be easy to miss, it serves as a reminder of one of the darker times in Scottish history. Between 1479 and 1722, more than 300 suspected witches were burned at the stake near the site of the well. Among them was Janet Douglas, a.k.a. Lady Glamis, a noblewoman whose husband suddenly died while eating alone. Lady Glamis was charged with poisoning him, but when she was deemed innocent, King James V acted on his deep hatred of the Douglas family and accused her of another crime—trying to kill him with witchcraft. Although it seems clear that Lady Glamis was innocent, the king tortured her loved ones until they were willing to testify that she conspired to murder the monarch. Lady Glamis was ultimately condemned and burned at the stake on the castle's esplanade, along with countless others who met this unfortunate fate.
The Escape Artists
Deep below the Great Hall and Queen Anne Building are stone vaults that housed countless prisoners of war, from a group of Caribbean pirates to a five-year-old drummer boy captured in the Battle of Trafalgar. Over the years, several of these prisoners tried to escape. In 1799, for example, a prisoner tried to sneak out of the castle by hiding in a dung barrel. Unfortunately, the man's plans were dashed when a guard dumped him—and the other contents of the barrel—over the castle wall. During another famous escape in 1811, a group of 49 French prisoners managed to break through a wall and use a cloth rope to lower themselves down the south crag. Unfortunately, the Frenchmen didn't escape scot-free. One prisoner fell to his death and four were captured almost immediately. The rest were caught within six weeks, after a successful ad in the Edinburgh Evening Courant named and described each one.
Written in Stone
Castles of the British Isles each have a story to tell
by David Valdes Greenwood, for Grand Circle
William the Conqueror. Richard the Lionheart. Henry VIII. It's hard to imagine these iconic rulers commanding their kingdoms from any other setting than a castle. Yet these fortifications didn't come into being until 1066, when William first began constructing them as military bulwarks. The first castles were mixed use, equal part military stronghold and living quarters. Soon, they became the homes from which royals and nobles ruled.
Over time, castles came to contain all the elements of feudal life in one setting: the ruling class, the servant class, and soldiers who defended them all. With medieval standards of living, castles were cold and dark much of the time, but became ever more elaborately decorated over the years, and the scene of the grandest pageantry of the day. With groundskeepers, stable hands, kitchen staff, and servants living in or near the castles, in addition to the lords and the military, these strongholds were like miniature cities unto themselves, often long before cities appeared.
The castles of the British Isles have since become iconic symbols of history and culture, and each has a story of its own. With no one-size-fits-all approach to feudal architecture, these seats of power are as varied and colorful as the nations in which they rise.
Haunted house
At Dublin's Malahide Castle, many families and political factions have walked the halls—and some, it is said, still do. Built in the 12th century by King Henry II of England and given as home to the family of his knight Sir Richard Talbot, the stone manse was expanded in the 18th century to include more imposing towers, and boasts a 22-acre garden with 5,000 species of plants. But what makes Malahide Castle stand out in the Irish imagination is its legendary ghosts, an array of colorful figures from 800 years of history.
There's Miles Corbet, who sided with Oliver Cromwell against King Charles I in the English Civil War, and briefly claimed the castle. After Cromwell's overthrow, Corbet was hung, drawn, and quartered, to set a grisly example for future anti-monarchists. His was the first ghost said to haunt the castle, often in full armor. As if it is not enough to encounter a ghost to begin with, his specter might fall apart, separating into quarters before your eyes.
Corbet was followed by Walter Hussey, who was murdered by a spear-throwing rival on his way to his own wedding. Adding to insult to (fatal) injury, his bride-to-be later married the rival, so Hussey's ghost is said to wander the halls clutching his side asking if anyone has seen his former sweetheart. One Malahide couple, Maud Plunkett and her husband the Lord Chief Justice, never parted at all—it's said that she can be seen chasing him through the castle at night, hounding him in the afterlife the way she is said to have done in their mortal years.
Puck, the four-foot-tall jester, haunts Malahide in a different fashion. He provided amusements for the ruling family and fell in love with Lady Elenora Fitzgerald, who had been detained at the castle under suspicion of plotting against King Henry VIII. Puck was found murdered, likely by pro-Henry forces, but his death was attributed to suicide. Legend says his ghost promised never to hurt anyone, and that remains true. But he also refuses to be forgotten and is said to show up unwanted in photographs taken inside the castle.
The original dream home
One of the oldest Welsh tales is that of Macsen Wledig, emperor of the Western Roman Empire in Britain, who dreamed of sailing a ship and crossing the sea to a land that was home to the world's greatest castle and most beautiful maiden. After leaving Britain for Rome, the emperor found no such castle or maiden, and sank into despair. He sailed back to Britain—but when he ventured ashore in Wales, he found a castle at Caernarfon as great as he imagined, and a maiden beyond his hopes. He settled there, refusing to ever return to Rome. Macsen Wledig was a real person but the story was a myth, created long after his passing, which somehow caught the Welsh fancy. By the time Edward I ruled the British Empire in the 13th century, the story was part of local lore, and Edward was determined to build a castle as impressive as the one of legend. Replacing a smaller castle (which itself had replaced a smaller Roman fort that bore no resemblance to Macsen's grand dream), mighty Caernarfon Castle rose in less than five years, with massive polygonal towers, multicolored stone meant to invoke the glories of Constantinople, and a stone enclosure wall that encompassed all of the original town as well.
Impressed with his own handiwork, Edward determined to make this castle a formal part of British royal tradition. He achieved this by insisting that his wife be moved to Caernafon for the birth of their first child, so that the Prince of Wales would be, in fact, English. To this day, Caernafon is the site of investiture for the Prince of Wales, including His Royal Highness Prince Charles in 1969.
It is likely that Prince William will follow suit, should his father Charles assume the throne in the coming years.
Last queen standing
Not every royal family is as close as the current House of Windsor. Mary, Queen of Scots, maintained a running battle with cousin Queen Elizabeth I that can only be called epic.
Mary's seat of power seemed secure enough: Edinburgh Castle sits atop a chunk of 350-million year-old volcanic rock 390 feet above sea level, a truly immutable base. But even before she arrived in the 16th century, the castle had evolved multiple times over the years. First built in 1093 as the Castle of the Maidens, it had been damaged often in the continual battles with the English, requiring a steady stream of repairs. In 1360, King David II added 90-foot towers, and a century later, King James III brought the rest of the castle into line with more elegant furnishings and elaborate royal apartments.
Mary was by far the most famous of its residents, but when Elizabeth forced Mary to abdicate, a cadre of Mary's supporters barricaded themselves in the castle to support their queen and sustain local rule. That turned out to be a bad idea, because Elizabeth, at her boiling point, simply gave orders to retake the castle. Her forces did considerable damage—including felling David's mighty towers—in the process. The nobles lost, Mary was later executed, and the castle itself never recovered its height. Nonetheless, like all great castles, its value to the culture, and the history written in its stonework, endures to this day.
Castles of the British Isles each have a story to tell