Forgot Your Username
If you have forgotten your username, please provide your email address in the box below. We'll send you an email with your requested username. If you are having trouble, please call us toll-free at 1-800-221-0814.
Email Sent
You'll receive an email in a few minutes. Please check this email to find your requested username.
If you do not receive an email or you are having trouble logging into My Account, please call us at 1-800-221-0814.

JORDAN
Following the break-up of the Ottoman Empire at the end of World War I, the borders of the Middle East were largely redrawn, and in 1921 the Emirate of Transjordan emerged as a state under British supervision. In 1946 the United Nations recognized Jordan as an independent sovereign kingdom. But the region that encompasses the modern Jordanian state has a much longer and far more storied past. Humans have inhabited (what is now) Jordan since the Paleolithic period. Over the course of 4,000 years, wave after wave of conquerors and empires—Egypt, Babylon, Persia, Greece, Rome, Ottoman Turkey, and others—have all left their mark on this coveted patch of land east of the River Jordan and the Dead Sea.
Today's Jordan abounds in natural beauty and archaeological treasures, from the ancient Nabataean city of Petra and Roman ruins of Jerash to the extraordinary waters of the Dead Sea, desert landscapes of Wadi Rum, historic monuments of Amman, legendary King's Highway, and many more. In a land devoid of oil and precious few other natural resources, Jordan (officially, The Hashemite Kingdom of Jordan) has emerged as one of the most progressive, hospitable, and vibrant societies in the entire Middle East. Exploring Jordan is to follow in the footsteps of Nabataean tradesmen, Roman legionnaires, Muslim armies, Christian crusaders, and untold numbers of travelers and pilgrims in search of antiquity and the origins of faith.
Jordan Interactive Map
Click on map markers
below to view information about top Jordan experiences
Click here to zoom in and out of this map
Most Popular Films
Films featuring Jordan from international, independent filmmakers
Boya Boya
In Jordan, one Syrian refugee defies the odds with a shoe shine kit in hand and a song in his heart.
Produced by Karen Boswall
Moving with the Times
See how the nomadic Bedouin people are adapting to modern life in Jordan - a country you can visit on our pre-trip.
Produced by Owen Kilgour
Travelogue: Jerash, Jordan 1969
Witness the ruins of Jerash, Jordan, though the eyes of a traveler from the 1960s.
Produced by David Conover & Paul Villanova
Featured Reading
Immerse yourself in Jordan with this selection of articles, recipes, and more
ARTICLE
Discover the extraordinary life of British military officer T. E. Lawrence.
ARTICLE
Learn what's essential to life as a desert nomad.
Compare Our Adventures
Click 'Select to Compare' to see a side-by-side comparison of up to adventures below—including
activity level, pricing, traveler excellence rating, trip highlights, and more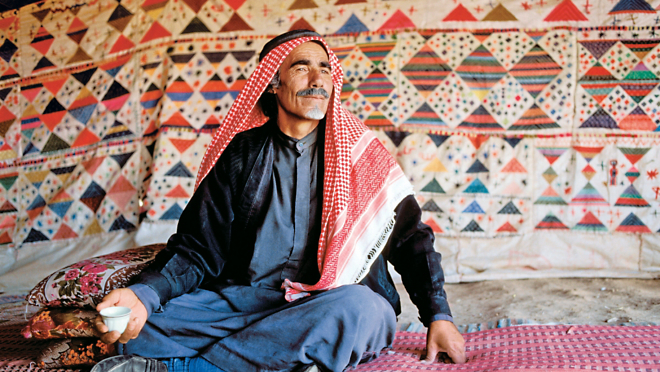 17 DAYS FROM $8,095 • $ 477 / DAY
Small Ship Adventure
First Departure 10/18/2017
Days in Jordan
4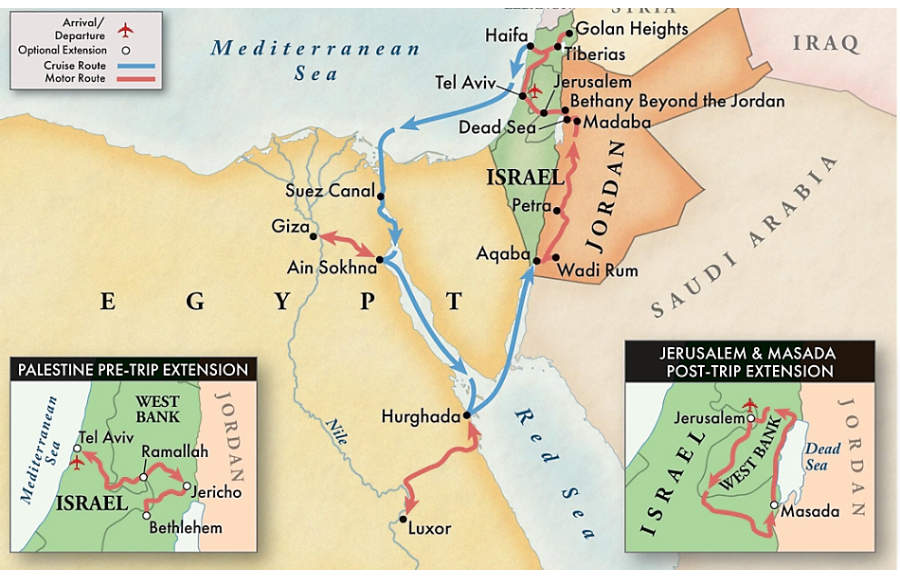 Israel: Tel Aviv, Jaffa, Haifa, Tiberias, Golan Heights • Egypt: Suez Canal, Giza Pyramids, Luxor & Valley of the Kings • Jordan: Aqaba, Wadi Rum, Petra, Madaba, Mount Nebo, Dead Sea, Bethany Beyond the Jordan • Allenby Bridge Border Crossing • Israel: Jerusalem
42 meals—daily breakfasts, 14 lunches, and 13 dinners (plus all onboard house beer & wine, as well as soft drinks)
Discover the ancient city of Petra
Explore the landscapes of Wadi Rum
Spend time at Bethany Beyond the Jordan
Visit the Red Sea resort of Aqaba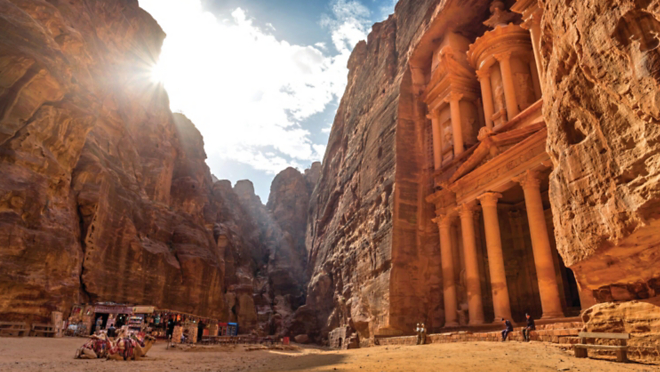 ;
5 NIGHTS FROM FROM $1,495
PRE-TRIP EXTENSION
Jordan
DAYS IN JORDAN
4
Explore ancient Petra
Spend time in Amman, Jordan's capital
Journey to ancient Jerash
Enjoy a Home-Hosted dinner in Amman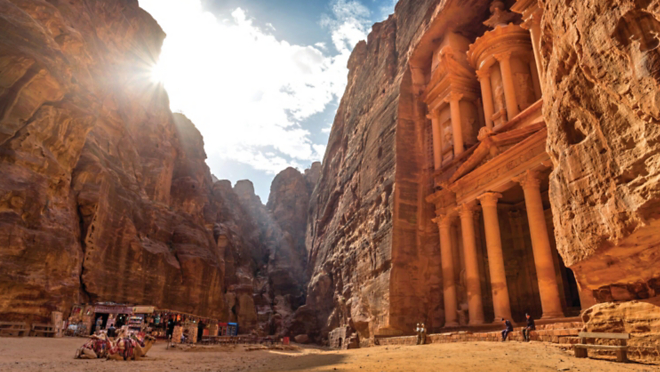 Not Applicable*
Not Applicable*
15 meals—5 breakfasts, 5 lunches, and 5 dinners (including 1 Home-Hosted Dinner)
Explore ancient Petra
Spend time in Amman, Jordan's capital
Journey to ancient Jerash
Enjoy a Home-Hosted dinner in Amman