Forgot Your Username
If you have forgotten your username, please provide your email address in the box below. We'll send you an email with your requested username. If you are having trouble, please call us toll-free at 1-800-221-0814.
Email Sent
You'll receive an email in a few minutes. Please check this email to find your requested username.
If you do not receive an email or you are having trouble logging into My Account, please call us at 1-800-221-0814.

BOLIVIA
Landlocked Bolivia is as diverse as it is inspiring. Outside the cosmopolitan streets of La Paz, ancient tribal customs and traditions breathe life. With such a variety of fauna such as flamingos and pink river dolphins, and an astounding myriad of landscapes with stark expanses of salt flats and deep jungle, Bolivia was made for those with a heart for adventure.
Bolivia has been inhabited for approximately 3,000 years by various indigenous tribes, around 36 of which survive today throughout the country. The Tiwanaku civilization, whose capital shares their name, held dominance until the Inca arrived in around the 15th century. After conquering the Inca in the 16th century, the Spanish amassed vast wealth in silver found all over Bolivia.
In the 19th century a 16-year bloody civil war brought independence to Bolivia. Wars with Chile and political instability raged through the 20th century, including the death of iconic Marxist revolutionary Che Guevara in 1967. Now, Bolivia enjoys a progressive democratic government increasingly sensitive to the needs of indigenous people, yet is still one of the poorest countries in South America.
The topography of Bolivia is as complex as its past. Along with thick humid jungle throughout, Uyuni offers a nearly limitless plane of stark white salt flats. La Paz, a city atop the Altiplano, is the highest-elevation capital in the world at more than 12,000 feet. The craggy spires and rugged canyons of the Valley of the Moon create a barren, moon-like expanse: all these features and more create a patchwork of landscapes perfect for myriad adventures.
Bolivia is a land of contrasts. Whether exploring its complicated post-colonial history, or catching a glimpse of the rare spectacled bear while hiking the Andes Mountains, Bolivia's varied wonders are sure to enrapture. The words of John Steinbeck could have described Bolivia's impact on an adventurer: "People don't take trips, trips take people."
Bolivia Interactive Map
Click on map markers
below to view information about top Bolivia experiences
Click here to zoom in and out of this map
Most Popular Films
Films featuring Bolivia from international, independent filmmakers
A Quest for Luck in Mystical La Paz
Meet a Bolivian shaman and uncover the ancient spirituality that endures in La Paz.
This video was first published on BBC.com Travel. Produced by Aric S. Queen.
This video was first published on BBC.com Travel. Produced by Aric S. Queen.
Bolivia's Subway in the Sky
Bolivia's new mode of transportation is a point of pride for its citizens.
Produced by Noah Friedman-Rudovsky and Poh Si Teng
©2014 The New York Times
Altiplano
Soar above the luminous landscapes of Chile's Atacama Desert and Bolivia's Altiplano Plateau.
Produced by Ignacio Palacios
Bolivia: Month-by-Month
There are pros and cons to visiting a destination during any time of the year. Find out what you can expect during your ideal travel time, from weather and climate, to holidays, festivals, and more.
Bolivia in November-February
Bolivia experiences two main seasons: wet and dry. The wet season kicks off in November, bringing heavy rains and frequent, powerful thunderstorms—often producing mesmerizing lightning shows in the process. A benefit to the heavy rainfalls is the glowing green of a healthy countryside, which blooms with an abundant growth of native plants and flowers. Evenings—which tend to be dry, particularly in the highlands—are an especially pleasant time of day for exploring. Another benefit of the wet season: fewer tourists and lower prices.
Holidays & Events
November 1: Todos Santos, or All Saints Day, honors all saints in a joyous celebration of life.
December 24-January 6: Navidad, or Christmas is celebrated from Christmas Eve to January 6th. It is a holiday with deep religious connotation in Bolivia and the most important night during this celebration is Christmas Eve, with many attending Midnight Mass.
January 24: Alasitas Festival; this celebration commemorates the 1781 siege of La Paz, where locals wish for prosperity and happiness by purchasing small figurines as an offering to the god of abundance.
February 2-5: Festival of the Virgen de la Candelaria; this festival honors the Dark Virgin of the Lake, revered for a series of miracles believed to have occurred in 1576.
Saturday Before Ash Wednesday: Carnival de Oruro is a religious festival dating back hundreds of years featuring up to 20 hours of continuous revelry.
Must See
Like many Catholic nations, Bolivia celebrates Todos Santos. Businesses and stores are closed on this day, and many Bolivians attend Mass. The following day, November 2, is known as Dia de los Muertos, when Bolivians visit deceased relatives at their graves.
With Catholicism as the main religion in Bolivia, Navidad is an important (not to mention sacred) celebration. Most locals attend Midnight Mass on Christmas Eve (called the Misa de Gallo), followed by the main Christmas meal. Gifts are sometimes exchanged, but this is not very common. If gifts are exchanged, it most likely occurs at Epiphany (on January 6), when the Wise Men brought gifts to Jesus.
While trinkets may not be common around Christmastime, they certainly have a place at the Alasitas Festival. Held just before Carnival, this month-long event draws Bolivians to La Paz to purchase everything from cars, houses, clothing, and food—in miniature. These items are given as an offering to Ekeko, the Aymara god of abundance, with the hope of bringing them happiness and good fortune.
Carnival arrives with a bang throughout Bolivia. But the biggest celebration can be found in the small town of Oruro, where 400,000 people descend for folk dances, elaborate costumes, music, and crafts.
Around the same time, people from all over the world travel to Lake Titicaca to celebrate the Festival of the Virgen de la Candelaria. This festival, which honors the Patroness of Bolivia, includes music, dancing, and lots of food and drink.
Bolivia in March-April
Driving rain and powerful thunderstorms continue well into March. But Bolivia's regions actually experience the season somewhat differently: The highlands receive less rain, days tend to be cool and overcast, and evenings are often dry and pleasant. Meanwhile, the lowlands experience more flash flooding and humidity (and more mosquitoes as a result). Flooding can cause road closures, especially in the lowlands, but most roads traveled by tourists are not adversely affected. The shoulder season (which begins in April) is an ideal time to visit, as prices are still relatively low and the rain has begun to subside.
Holidays & Events
Third Sunday in March: Pujllay Festival; honors the liberation of the town of Tarabuco from Spanish forces and those who died to gain their independence.
Mid- to late-March: Semana Santa, or Holy Week begins on Palm Sunday with the height of celebrations taking place on Holy Thursday, when churches open their doors for worshipers to light candles, pray and sing.
Must See
Semana Santa, the week leading up to Easter, is celebrated throughout Bolivia. But the most elaborate affair can be found in Sucre. The event begins on Palm Sunday with processions and the singing of hymns are common. But the most important event takes place the following Thursday—the walk to Churuquella Hill to the statue of Christ the Redeemer at the summit. Along the way, worshipers stop to hear the twelve Stations of the Cross.
Bolivia in May-July
Unsurprisingly, Bolivia's dry season is also its high season: Reliably sunny days and clear blue skies make overland travel more accessible and outdoor activities more enjoyable during this time of year. Nights can be cool throughout the country but especially in the highlands, where temperatures can drop below freezing. Beginning in May, occasional cold fronts from Patagonia sweep across Bolivia, sending daytime temperatures plummeting, even in the Amazon—so be sure to pack a warm jacket.
Holidays & Events
Late May: The Fiesta del Gran Poder (or Festival of the Great Power) is a dramatic religious festival that takes over the streets La Paz for two days with revelry.
June 21: Aymara New Year is celebration of the winter solstice.
June 23: San Juan Festival; this country-wide winter solstice celebration includes bonfires and roasted panchitos, or hot dogs.
Must See
With lower humidity, fewer mosquitoes, and active wildlife, the dry season is a great time to visit the Bolivian Amazon.
For a more cosmopolitan experience, consider the two-day Fiesta del Gran Poder. Held each year in La Paz, the festival, which mixes Catholic and indigenous Aymara traditions, features costumed dancers parading through the city streets. This is one of the most popular events of the year, so it's best to book accommodation early.
Aymara traditions are also on full display on June 1 during Aymara New Year. This relatively recent (and controversial) addition to the Bolivian calendar of public holidays is designed to recognize the indigenous Aymara people who live in western Bolivia. While some feel the holiday imposes the beliefs of a minority group on the country as a whole, many are happy to participate in the festivities, which celebrate the winter solstice in the Southern Hemisphere.
Bolivia in August-October
While days continue to be sunny and comfortable through October, August and September can be marked by thick smoke, as local farmers clear overgrown forested areas with fires. This can make it difficult to breathe in Bolivia's more rural regions. Smoke aside, these months are consistently rated a great time to visit the country, and higher prices reflect the season's popularity with tourists.
Holidays & Events
Late August: Urkupiña Festival; a fusion of Catholic and Andean traditions, this celebration of the Virgin Mary is marked with three days of festivities.
Early September: Virgen de Guadalupe Festival; a combination of indigenous beliefs and Catholicism, this festival features a Mass in the main plaza in the city of Sucre, as well as music, dancing, and a lively parade.
Must See
Each year, the small town of Cochabamba hosts the Urkupiña Festival in honor of the Virgin Mary, who is said to have once visited a shepherd girl on the hills outside the town. This colorful celebration features folk dances, lively parades, and—for the more religious attendees—an overnight pilgrimage.
A few weeks later, the normally quiet city of Sucre transforms into a boisterous party town during the annual Virgen de Guadalupe Festival, which honors Sucre's patron saint with costumed performances, traditional street foods, and a joyful parade.
Average Monthly Temperatures
Compare Our Adventures
Click 'Select to Compare' to see a side-by-side comparison of up to adventures below—including
activity level, pricing, traveler excellence rating, trip highlights, and more
15 DAYS FROM $3,895 • $ 260 / DAY
Small Group Adventure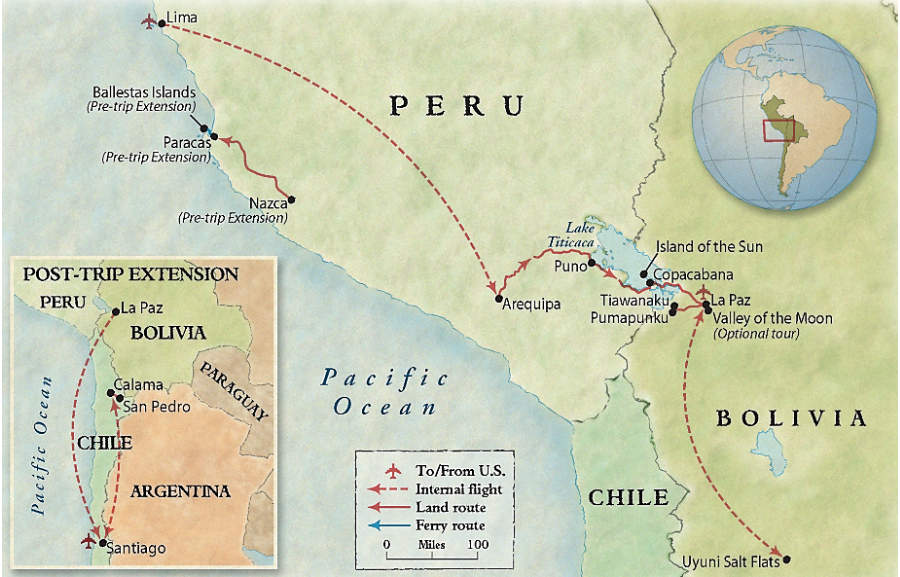 Peru: Lima, Arequipa, Puno • Bolivia: Copacabana, Lake Titicaca, La Paz, Uyuni
33 meals—daily breakfast, 11 lunches, and 8 dinners
Visit bustling La Paz and delve into indigenous lore at the Witches' Market
See Tiwanaku, Bolivia's most important archaeological site
Visit Isla de Sol, the mythical birthplace of the Inca
Discover the otherworldly wonder of the Uyuni Salt Flats
;
7 NIGHTS FROM FROM $2,195
See the Valley of the Moon
Discover Lake Titicaca, the highest navigable lake on Earth
See Tiwanaku, Bolivia's most important archaeological site
Visit La Paz
Not Applicable*
Not Applicable*
19 meals—8 breakfasts, 5 lunches, and 6 dinners
See the Valley of the Moon
Discover Lake Titicaca, the highest navigable lake on Earth
See Tiwanaku, Bolivia's most important archaeological site
Visit La Paz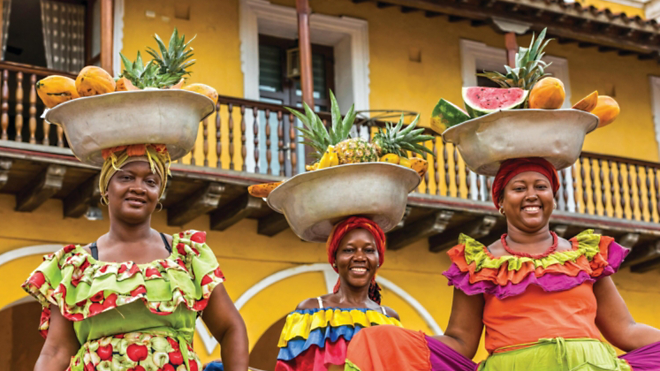 ;
5 NIGHTS FROM FROM $1,395
See the Valley of the Moon
Discover Lake Titicaca, the highest navigable lake on Earth
See Tiwanaku, Bolivia's most important archaeological site
Visit La Paz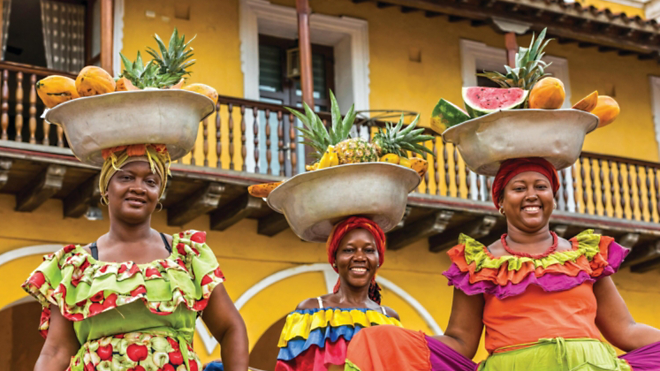 Not Applicable*
Not Applicable*
12 meals—6 breakfasts, 3 lunches, and 3 dinners
See the Valley of the Moon
Discover Lake Titicaca, the highest navigable lake on Earth
See Tiwanaku, Bolivia's most important archaeological site
Visit La Paz