When in Italy, Buy a … House?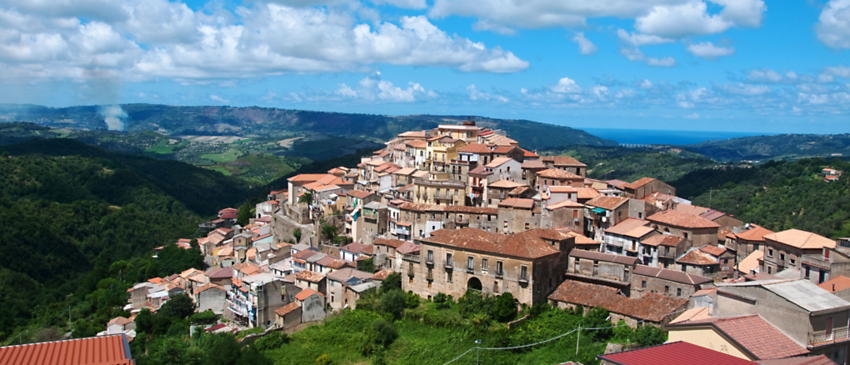 This Traveler Insight came to us in response to our May Question of the Month: What's the bravest thing you've ever done in your travels? You can view other traveler's responses here.
By Julie S., 14-time traveler and 7-time Vacation Ambassador from Manhattan, KS
What's the bravest thing I have ever done on a tour? We bought a house in southern Italy while on a Grand Circle tour of Sicily. Specifically we bought a house in Calabria, the tip of Italy's boot. It was definitely a leap of faith. We had no connection in Calabria. We had never been there. We have no distant relatives there. We didn't speak the language and we were not seeking escape or looking for adventure. So what happened?
Our Program Director was not only charming and experienced, but was also an amazing historian who beguiled us with wonderful stories as our bus wound its way around the island of Sicily. Almost on the last day, he became a little personal and talked about his home town which was just across the Strait of Messina in Calabria. He said that it was a charming, ancient, hill town but times were getting hard as the jobs were scarce, especially for the young people who were getting college educations but no jobs, and they were moving away to the big northern Italian cities or abroad.
His village of 5,000 in 1950 was now only 2,000. (That has been the story of southern Italy since the end of WWII.) There were now many vacant houses for sale and they were inexpensive, for example, a fixer-upper for €5,000. That got our attention!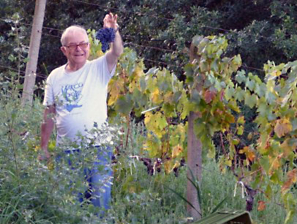 We were traveling with longtime friends and we thought, "why not buy a house together in lovely Italy as a vacation home?" Why not, indeed! Divide the cost, double the fun! During our trip extension to Sorrento, we four took the train down to Monterosso Calabro. We were generously hosted by our Program Director, Antonio and his wife, Velia. After a day and a half of looking at properties in the old part of town—the only part that was of interest to us—we decided that all of the houses needed more work than we could manage with our very limited Italian language. But then we saw an occupied house with a Vendesi (for sale) sign.
The owner's wife came right away and with some unnecessary embarrassment showed us her rather spacious house. They were building a bigger house out of the old town and so wanted to sell. Well, that house fit our criteria—two bedrooms, one bath and ready to move in and for only €28,000. That was spring of 2005 and the closing occurred in the fall when we happened to be spending a semester in Florence. That is chapter one!
In the spring of 2006, we moved in with much help from our new neighbors. A truck full of Ikea furniture had to be unloaded and carried up two flights of stairs as our house has no direct street access. (I have never counted, but I think there are about fifteen stairs, a landing and another ten stairs.) We have spent a couple of months in our Casa Amica ever since, sometimes with our co-owners and sometimes not.
We usually go in the spring and enjoy all the many Easter festivals and again in the fall for the olive and wine harvests and their attendant festivals. We were one of the first Americans to buy a house in Monterosso, but at last count there are about nine "Americani casas" where family and friends like ours come to spend some time in the "real" Italy each year. The natives have welcomed us into their village and we feel like family. There are many stories about our time spent there. All good … many humorous! Much happiness has been derived from such a brave, spontaneous, daring deed.
Perhaps you'll purchase the home of your dreams, or something a bit smaller, when you join O.A.T. for Sicily's Ancient Landscapes & Timeless Traditions.