Waving Goodbye Until Out of Sight
By Merle O., 15-time traveler from Simi Valley, CA
The Japanese have a custom of waving good-bye until you are no longer in their sight; a nice gesture some of us adopted and we would wave back until we could no longer see them.
This was my second O.A.T. trip to Japan but my third visit (with another provider). This trip exceeded the previous trip experience, perhaps because I expanded my itinerary to include side trips to places not included in the comprehensive O.A.T. itinerary. I took the pre- and post-trip extensions.
Let me say first what a great Trip Experience Leader Yumi is. She not only emailed me, but called me by phone as is protocol for O.A.T. She was in charge and a delight to be with. With her bright pink coat and matching tote, it was easy to spot her if you wandered afar. For added security, she provided us all with an S.O.S. card (with message written in both Japanese and English advising "I am lost") and to please call her cell number. A piece of advice she gave was one taught to her as a child: always have an umbrella, tissue, and hanky (hand towels are absent in most restrooms). She made the entire trip a true learning and discovery experience and I always looked forward to the next event.
Pre-trip Extension to Tokyo
After a long but comfortable flight to Tokyo, I was glad to have scheduled a pre-trip extension. Some may use this time to adjust to time difference, but I've never had a problem; I was just happy to be in Tokyo. There were five of us in the pre-trip group. The optional tour to Kamakura prompted me to sign up. I've always wanted to see the giant bronze Buddha in Kamakura and here was my chance. We traveled by train to Kamakura and it was a wonderful day walking through the town, coming across weddings and finally seeing the famous Buddha. I expected only to see the Buddha but Kamakura has shops, restaurants, etc., and, up on a hill, a view of the city with a beautiful garden and a koi pond with the requisite three items: wood, water, and rock.
We toured the Tokyo National Museum, something I had not done previously. There were beautifully displayed artifacts and we could leisurely go through all the rooms and still have time to visit the garden at the rear of the museum.
We walked through a small and compact Buddhist cemetery and saw family members cleaning the headstones and leaving fresh flowers—so different from a "forest lawn" type with sweeping grassy knolls. We "crashed" a local community fair where the locals were teaching children, using games and hands-on projects about practical things to do when an earthquake/disaster strikes.
Nikko: Private Tour
On the day of the scheduled visit to Tsukuji Fish Market, I pre-arranged a private tour to Nikko with a local tour company called Michi Travel Tours Japan. A very knowledgeable and pleasant English-speaking guide met me at the hotel. After a bullet train ride, the tour started with a winding taxi ride (total of 45 switchback turns) to Kegon Falls (thanks to an elevator for making access to the falls easier), a lot of walking to the several temples/shrines, and into the town by the train station for shopping. I "caved" when I saw all the steps up to the tomb of the shogun (where are escalators when you want them?), but did not turn down the opportunity to see the Imperial summer villa and grounds—some still covered with snow. A video showing the building history and the young crown prince playing on the grounds preceded the tour of the modest villa. I'm always amazed knowing that I walked on the same floors that the Japanese Imperial family did long ago. The food specialty in Nikko is eel, which I passed up, going for plain udon noodles instead. The tour was a bit pricey, but worth it.
Tokyo: Main Trip
We started with a brief introduction to Tokyo with an orientation and tour via bus of some of the main features of the city. We also walked through the very touristy shopping area after visiting the Asakusa Kannon Temple.
Our first hotel did not have a dining room so we were given coupons to have our breakfasts at a coffee shop next door. It was a set menu, either Japanese or Western. The choices were pictured and designated by an alphabetical letter. When you're ready to order, you just point to the picture or say the letter. I enjoyed this form of "point and order." To get the waiter's attention, there's a buzzer on the table that rings in the kitchen—how neat is that?
Hakone
Traveling by bus our next stop was Hakone and its thermal springs. Each room had a Yukata robe and jacket to change into. It was normal to see guests in Yukatas and slippers even in the dining room. The onsen baths were open 24 hours.
Those who soaked in the hot baths enjoyed the experience; for me the water is much too hot. The baths are public with separated male and female sections, although there are individual rooms if one wanted more privacy. Our dinners there were Japanese style. Some things I could eat, but I am not a fan of sushi/sashimi. Don't get me wrong, I did not starve.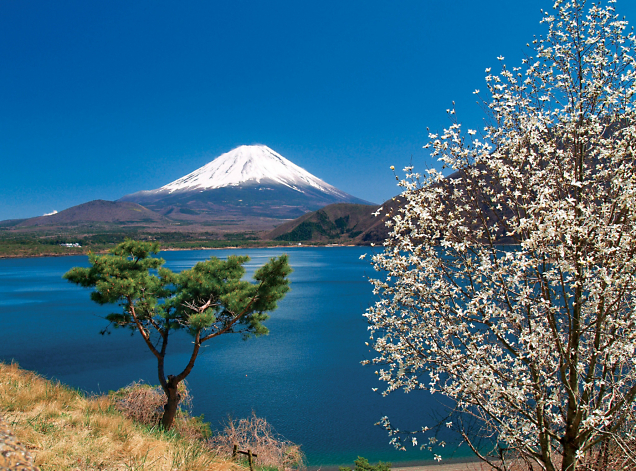 On the way to Hakone one could see the snow-capped Mt. Fuji. We stopped by the visitors' center but weren't able to make it to the 5th Station due to weather and it was cold. We lunched at a hotel after a short cruise on the Ashinoko Lake. We visited a very nice small museum (a favorite) that had Japanese art on exhibit. A curator explained details of Japanese art. It was beautiful. The museum had picture windows facing Mt. Fuji but on our visit, the weather was not clear. No matter, since we had very good views from the roof of the hotel.
Kanazawa: Private Tour
From Hakone, we made our way to Kanazawa by shinkansen, or bullet train. Standing on the platform as a train whizzed by was an experience—and yet riding in it didn't seem we were going so fast. I really liked Kanazawa when I first was there in 2009 so I decided to see more of the city by arranging a private tour while the group went to Shirakawa-go and Gokayama on an optional tour (I did this in 2009). With Takeshi as my guide, I was not disappointed. I saw the 21st Century of Contemporary Art gallery with its "see-through" pool. It was weird to see people walking under the pool and waving to us on the surface. Then on to Kanazawa Castle, and the handcraft district where I painted on a tote bag. I also went to the Ninja Temple. Everything is explained in Japanese, and while an English guide book was provided, it was dark in the temple and I had difficulty reading the text. Still, I sure got the gist of what was going on with secret panels, fake floors and doors, and everything to fool or kill the enemy.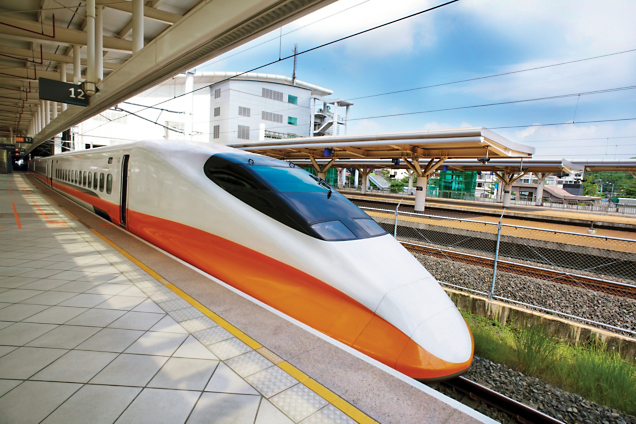 A delight for me was the loop bus, or hop-on/hop-off bus. This is something one could do in free time if they don't sign up for the optional. I pre-arranged a private tour (Tours by Locals) but there are free Kanazawa Goodwill Guides available by reservation and you may luck out and get a fluent English speaker. As for me, I didn't want to chance it. You get what you pay for.
As a group we strolled the famous Kenroukuen Gardens, which was once a private garden. To see it enhanced in light at night was magical. This is a central location for the garden, Kanazawa Castle, Yuzen Silk Dyeing workshop, and shopping for souvenirs and sweets—the Japanese are big on sweets.
While orienting ourselves with the area near our hotel, we unexpectedly came across a former resident of the Samurai neighborhood and he took us on a walking tour, pointing out known Samurai family houses. Serendipitous moments like these add to the adventure part of the trip.
Our home-hosted visit was the best. Our host spoke excellent English, and told us he visited the O.A.T. Boston office. He had a picture with some of the staff. He showed us his home and was very proud of a new toilet with a lid that popped up as soon as you entered the bathroom. A big help, if one is in a hurry, I guess. When we left, he and his wife waved good-bye to us until we were out of sight.
Kyoto: Meeting a Forum Contributor
What is the likelihood that you would meet someone you're only familiar with because of the O.A.T. Travel Forum? Before my trip, I asked this particular O.A.T. poster if we could meet in Kyoto if she was available. She was, and she came prepared bringing me gifts and loads of material about things to do and see in Kyoto—which means I have to return again. Not to waste precious time, we took off for the subway to the Gion District.
Besides being fun to be with she was a wealth of knowledge and full of suggestions and ideas, knowing just where to go to see maikos and geikos (geishas) and we did see many; even their class schedules posted on blackboards on certain streets. I met with her on another occasion and we were able to see a colorful water show set to music, visit a small but interesting museum (a favorite, again) with Japanese art, and, of course, eat dinner. We had Turkish food (imagine, in Japan) one night and on another night, Japanese. The Gion is a busy place at night and I wish I could have seen it during the day.
Kyoto Train Station
The Kyoto Station is a wonder in itself; it is huge. I took escalators up until there were no more to take to the top. There was a small flight of stairs that went to the roof, but I chose not to go. Stadium-like stairs adorned with lights are located in the center, and perhaps due to the Christmas season, messages appeared in the risers on the stairs and lights changed colors at intervals.
Kyoto: Introduction to Geisha
We had an informative lecture on geisha or maikos/geikos of Kyoto. Later we walked through the shops in the historic old wooden buildings and visited the gold leaf workshop. Another plus for Kyoto was the excellent lunch we had at the Kyoto University. We saw temples in Kyoto, but the most impressive was the Kiyomizu Temple although some may disagree and say the Golden Pavilion is best.
Himeji Castle
From Kyoto, I opted out of the optional to Nara and Fushimi and arranged a private tour (Michi Travel Tours Japan who also took me to Nikko) to Himeji Castle. It was worth the time and cost. It takes about 2 hours by bullet train to get there so it is an all day trip. At Himeji, I walked through an art museum that had French and Italian art as well as Japanese (another favorite small museum). My guide, Tommy, was very good in translating the blurbs and spoke fluent English, giving credit to watching "Desperate Housewives" for her continuing education in English. The castle is magnificent, deserving all the accolades given and I was able to climb all the steep stairs to the 6th floor to take advantage of the marvelous views. My first glimpse of the castle was when I stepped out of the train station—it took my breath away with its beauty and even from a distance it is a commanding sight. It would be a worthy addition to the O.A.T. itinerary.
A short walk from the castle led us to a very wonderful garden. In the foyer was a flower arrangement (ikebana) exhibition. Then a few steps away was one of several koi ponds all stocked with very healthy fish. Luckily, the garden wasn't crowded and so I could stroll easily and take in the breathtaking flowers, plants, paths, stone bridges, fences made of bamboo, reeds, and—the show stopper—the largest "Chinese koi," which if you asked me looked too much like a catfish. It was in a pond by itself so I suspect it would have eaten the other fish—or perhaps it did and was destined to solitary confinement. There was a caretaker there but he called the big black fish "koi."
It was an easy walk to the castle from the station. Once on the castle grounds, walk a few more meters up a slight incline to the gate of the castle. Once inside, the stairs, although steep, in the castle were easy compared to the climb to the Senkoji Temple (which I found very tough going). An original pillar still exists and is in the middle of the castle. I learned that what I went through was actually a watch tower, hence all the holes in the walls were there for a purpose: guns, hot water, arrows, or anything else that would stop the enemy from entering.
Senkoji Temple
While we bused there, we still had a jaunt to get to the boat landing area. We removed our shoes and got as comfortable as we could on the floor of the boat. The temple is small but easily accommodated our group of 12. The monk taught us meditation, how to make matcha (powdered tea), and gave us a sweet. Descending was not as tough as going up. Grand Circle Foundation sponsors the temple and built hand rails along the trail. The path was made up of stones on dirt, and while the "youngsters" (anyone younger then me) clambered up without any trouble, I hung on to the hand rails and was never so glad to reach my destination.
Samurai House and Ball Sushi
We visited a historical Samurai house and were taught to make 4 kinds of ball sushi: cucumber, tuna, egg and shrimp. I positioned myself by locals just in case I needed extra help, and I did. If left on my own, the sushi would have been a disaster. We then lunched on what we made and were given soup and side dishes to go with the sushi. I always enjoy the hands on projects.
Our next optional was the Arashiyama walk. I had been looking forward to this as it was pouring rain when I did the walk in 2009, but despite the rain I could tell the gardens were beautiful. The walk in the gardens of the actor's villa is just as I remembered it. The stone paths are creatively placed with no hand rails in lots of places, but being careful, it is a simple but beautiful walk through nature. I'm convinced that the creative paths force the walker to slow down, look around, and enjoy. At the top of the path and across the valley, one could see the Senkoji Temple.
Post-trip to Hiroshima
After an excellent farewell dinner in Gion district, we said good-bye to our friends the next morning as we were off to Hiroshima by bullet train. There are six of us plus our Trip Experience Leader. We are without our big luggage since that had to be taken to the airport.
Hiroshima is a sobering experience. Born and raised in Hawaii, I was three years old when the Japanese attacked Pearl Harbor but I don't remember it. Seeing the pictures of devastation in the peace Memorial Museum and having our Trip Experience Leader point out buildings that survived the bombing—one of them being an elementary school—is very emotional. We had a survivor speak to us about his experience. He survived because he was not in the city at the time of the bombing, but his family was—and in an instant he was alone. Yet his attitude and outlook on life was good, in spite of what he went through. He even made origami cranes and planes for us. But what I recall most is his evolution, going from Yakuza-like status in order to survive, to an honest and successful business man. He is retired now; he never married. How poignant, maybe sad, and perhaps therapeutic to relate his story to strangers like us. I will never forget this experience.
Inland Sea Islands
We had a fun day going to Miyajima to see the Itsukushima torii gate, first by local train then by ferry. The tide was out so the iconic torii didn't look like it was floating. Here deer roam freely. The walk to the temple by the sea is picturesque. Shops are plentiful here, too. Early the next day we travel again to the Inland Sea to Omishima Island and spend the whole day there. On our way to the temple on a hill, we stop at a small shop and smell the seafood and buy some dried squid. The shopkeeper gave us a bag of sweet tangerines which she claimed wasn't fit for selling.
We went to I. Hirayama Museum of Art (another small favorite museum). Later we walked to a restaurant for early lunch. The most memorable lunch was had there. It was called a box lunch but to us it was a work of art. Each portion had a special place in the box and every drawer or door revealed something good to eat. A van was waiting for us after lunch. When we left, the owner who was also the chef and his wife who served us waved goodbye, holding an American flag until we were out of sight.
Conclusion
To say I enjoyed this trip is not saying enough. What a splendid itinerary and I didn't hear complaints from anyone. I saw and did many things as the 2009 trip, but there were also new things I experienced. I skipped some of the options having done them in 2009. If anyone asks, I highly recommend Japan's Cultural Treasures. Japan is clean. The subways, trains, buses and trains are sparkling. People are very polite, respectful, always smiling, always helpful and friendly. There is no doubt in my mind that I will visit Japan again.
Perhaps you'll take some of Merle's advice when you join O.A.T. for Japan's Cultural Treasures.