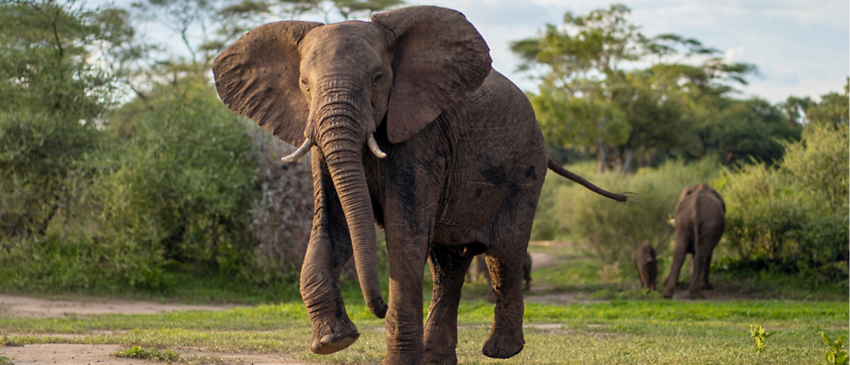 By Kimberly M., first-time traveler from Stafford, VA
My husband and I try to travel every year over Christmas and New Year's. The year he turned 50, my husband said, "I want to pick the trip we do this year." I told him to book something and let me know what to pack. He SHOCKED me by booking Ultimate Africa with O.A.T. He said, "look, we'll be sleeping in tents, but they are five star tents." He knows I hate camping, and as time drew nearer for our adventure I got more and more worried. This was his "trip of a lifetime." What if I hated it and I had to spend almost three weeks pretending I was having a good time?
I should never have worried. It was an amazing experience from the moment we landed in Johannesburg.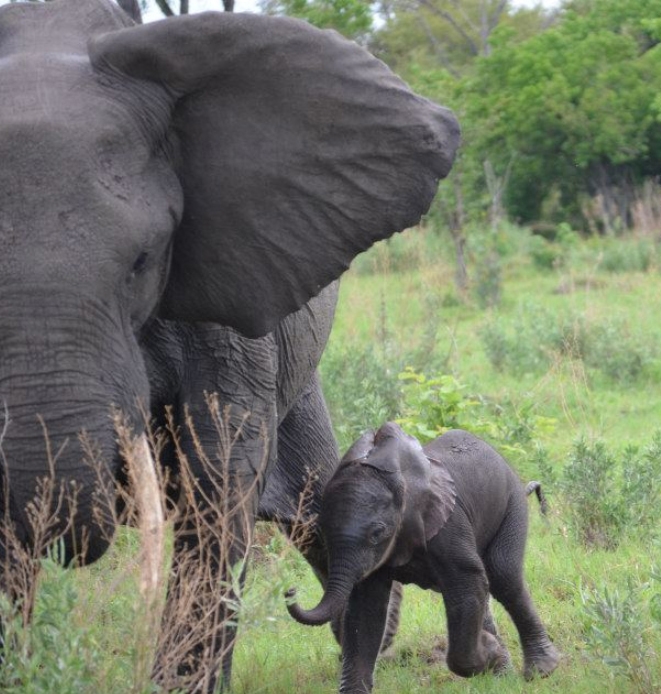 The most memorable of our day trips was when our safari vehicle turned the corner and came face to face with a momma elephant and what looked to be a mere days-old calf. Of course we all were snapping photos of the two awesome beasts, but then the cow trumpeted at us—apparently she thought we were a bit too close to her baby. She then fanned her ears out wide, stamped her foot and pawed the ground like the beginning of a charge. It was then our driver shifted the vehicle into reverse. We never moved, and the mom and her baby just walked away.
Our driver told us that was a "mock charge" because if it were a real one, the cow would have fanned her ears back and put her head down with tusks out (but he put our vehicle in reverse just in case). All I know is in that moment, watching the big elephant cow, she sure was intimidating! It's been seven years since that trip, and we still talk about this instance as well as many other things we saw during our 18 days with O.A.T.
See Africa's exciting wildlife, and maybe have your own elephant encounter, when you travel on Ultimate Africa: Botswana, Zambia & Zimbabwe Safari.