The Connection of a Lifetime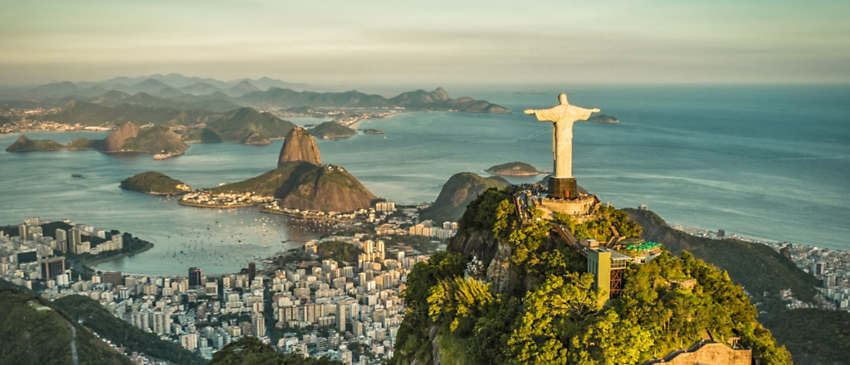 By Bonnie M., 5-time traveler and 3-time Vacation Ambassador from Clearwater, FL
We received this story in response to our November Question of the Month: Who was the most memorable stranger you've met in your travels—and why? You can read responses from other travelers here.
The year was 1973 … I'd reached a very low point, and needed something to lift my broken spirit and broken heart. A new dress wouldn't do. A manicure and new hairstyle wouldn't do. I needed a dream—an adventure—I needed an exotic, exciting destination. A three-week trip to South America might just make everything better.
A few weeks before departure, my itinerary was altered … Chile's President Allende was assassinated, so Santiago was being exchanged for two more days in Buenos Aires. I arrived in "BA" three days after Juan Peron was re-elected President (he'd previously been exiled from Argentina). While jewelry shopping in H. Stern's, news was announced that Peron's Secretary of Labor had just been assassinated, and the city was being locked down. This trip was fast becoming an adventure, especially when newspapers carried the story of a plane that was lost in the Andes with a soccer team aboard. Considering all that was going on around me, there was little time to think about myself and my wounded soul.
The last day of my adventure was spent aboard a boat out of Rio de Janeiro to some nearby islands. I wasn't feeling my best, suffering with a sore throat, and dreading the long flight to Chicago later that evening. Then I noticed my surroundings, and it wasn't the dolphins swimming alongside the boat that caught my attention. Pretending to film them, I zoomed in on my movie camera to absorb the handsome man sitting across from me—pretending not to notice that I wasn't really filming the dolphins, he grinned for the camera. Who could ignore someone in a well-tailored tan safari suit, a white shirt and tie, and an olive green fedora—complete with a zebra-skin band around it? The entire look made for a very nice picture, but on the wrong continent! This was, after all, South America, not South Africa.
I don't recall who spoke first but, before long, we became totally engrossed in our conversation. At the time, he (Theo) was traveling through South America, and was heading for the States to promote South Africa. Chicago was on his itinerary, but I never really expected to hear from him. However, several weeks after my return home, I received a call from Theo, who was in Miami. He wanted to invite me to dinner when he arrived in Chicago.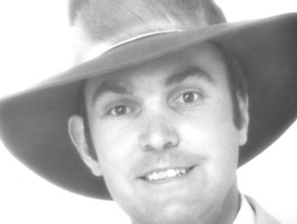 We met at the Drake Hotel's Cape Cod Room, and visited for hours. As Theo spoke, I was totally entranced. He described his beautiful South Africa, which he loved so much. I learned that he was a third generation Afrikaner (I didn't even know what an Afrikaner was at that time). As I listened to him, it was like reading a wonderful adventure book, and I couldn't wait to learn what was on the next page. He described the beauty of the countryside when the colorful protea flowers were in bloom. He made me feel the excitement he experienced when he test drove sports cars through the African bush country.
Ever since I was a little girl watching Mutual of Omaha's Wild Kingdom and its wildlife held a special place in my heart. But thinking I would actually visit the continent was beyond my wildest imagination. Nonetheless, after meeting Theo, the dream actually seemed like it might come true.
In 1974, after 17 hours (and five stops along the Ivory Coast), I arrived in Johannesburg from Dakar, Senegal. Although it was well after midnight when I arrived at my hotel, Theo was there to welcome me, and he talked for the next three hours! By the time he left, I could only squeeze in a brief nap because I had to prepare for yet another flight to Cape Town. When I returned to J'burg three days later, Theo continued to entertain me, explaining more about his country and heritage, taking me to visit friends who owned a traditional Cape Dutch home, and sharing stories about apartheid and the different African tribes, some of whom were at war with each other.
The years passed and every now and again, we'd exchange postcards from around the world. Each Christmas, I'd receive a card and thoughtful letter from Theo. From time to time, he'd visit with my family and me, as he was passing through Chicago. Likewise, whenever I'd travel to South Africa with friends, he'd generously host everyone. No matter how much time there was between visits, I always felt that Theo came to know me well—sometimes, better than I knew myself. We'd formed a connection that lasted more than 30 years.
Theo went on to form other businesses, and was invited by European governments to lecture them about economics. He was a journalist by trade, and used his communication skills to help develop work programs to train black South Africans in various skills, enabling them to set up their own businesses. In his later years, he became a cigar aficionado, writing books about cigars, and lecturing at cigar congresses held in Cuba. He and his wife, a wine vintner, developed their own port wine. Lastly, he established a magazine dedicated to good food, good wine, and good cigars—it was titled, "Good Living."
In all the years I knew him, I was honored to be considered his friend. I couldn't understand how a true entrepreneur with interests and expertise too numerous to count, would find me interesting and worthy of his time. But it's because he was such a special person that he brought out the best in me, and helped me recognize my own worth.
On my last visit to South Africa in 2003, I knew I would never see him again. He had lost a leg to cancer and I could tell throughout our day together, that he was hiding his terrible pain, yet he continued to focus on me. During the long drive back to my hotel, I was glad that he agreed not to accompany me because I couldn't stop sobbing. Here was a man who was larger than life and so vital, and now seeing what disease had taken from him seemed so unfair. He was only a portion of his old self.
On November 1, 2004, I was preparing to depart for Croatia. While in the shower and out of nowhere, thoughts of Theo came to mind. Upon my return home, there was an email waiting for me from his wife. He finally succumbed to the ravages of cancer—on November 1—but his memory will remain with me forever.