The Magic of Bubbles and Stickers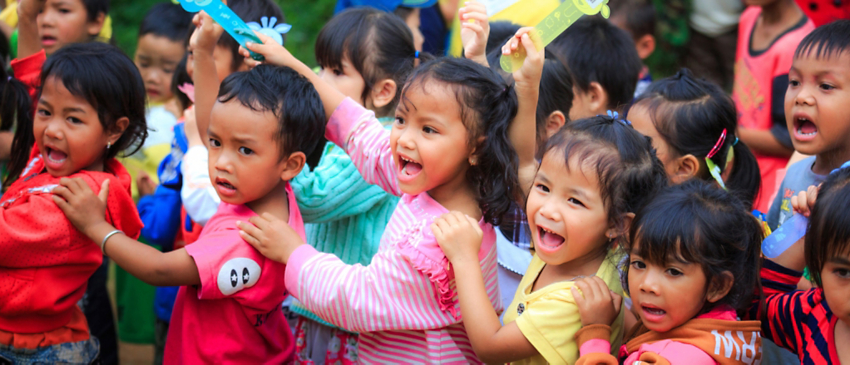 By Jan B., 3-time traveler & 15-time Vacation Ambassador from Phoenix, AZ
I have a red heart shaped bubble blower that I wear on a red cord around my neck when I travel, along with a roll of stickers.
It allows me to communicate instantly with children, many who I am convinced from their reactions have never seen either one. I get low on my haunches so that I am at eye level with the children and began to play with them.
They are usually very curious—sometimes they are hanging back waiting to see what I am going to do as I open my bubbles, and sometimes they are in so close I can hardly move. Then the giggles come.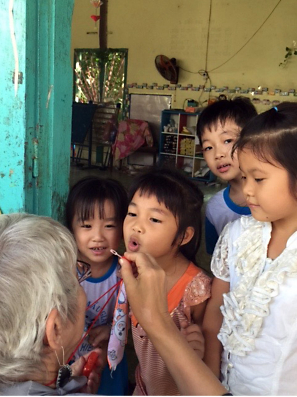 I have someone stand near me who I coach to start clapping to burst the bubbles and the children follow right along with the suggestion. They are usually so gleeful. And at some point, I give them the opportunity to blow bubbles.
Usually the blower is pointed at me and when they blow and realize they are blowing bubbles into my face, there is always more laughter and I act silly along with them. As a final goodbye, I plaster their arms and foreheads with stickers. They love it and always hold out other body parts wanting more. No words, but laughter and smiles!
Bond with local children throughout Southeast Asia during O.A.T.'s Ancient Kingdoms: Thailand, Laos, Cambodia & Vietnam adventure.