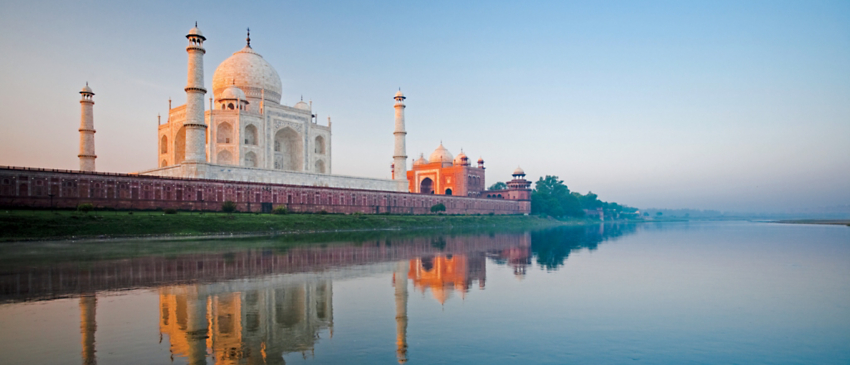 By Carol & Henry G., 15-time travelers and 6-time Vacation Ambassadors from Silver Spring, MD
We have had wonderful Trip Experience Leaders on our 14 previous O.A.T. adventures, but our most recent leader, Narendra Rathore, deserves special recognition. He represents the ultimate O.A.T. Trip Experience Leader, sharing his vast knowledge of—and passion for—India, its culture, and its history.
But his real gift was capitalizing on spontaneous situations. We interviewed camel barbers who had traveled to the Nagaur Festival along with their prizewinning "customer." We stopped to chat with a woman cutting leaves for her sheep along the road to Khajuraho and tried our hand at the task. We even made a couple of the ubiquitous fuel patties from buffalo dung that a young boy retrieved for us.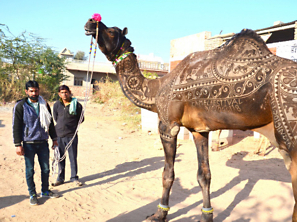 Perhaps his major coup was crashing a wedding with all of us in tow, where we were warmly received, offered food, and taken onto the dais to greet the grooms. (This was a triple wedding of three brothers.) We received lovely wedding favors (gold boxes of sweets), warm greetings from everyone, and a lasting impression of the generosity and kindness of so many Indians whom we had met.
"Narjee" went out of his way to provide learning and discovery opportunities, even in his "down" time. These included an early morning ride to see the sun rise over the Taj Mahal, a visit to the Amber Fort at night, an unplanned trip to a village near Khajuraho, a special Sunday morning expedition to Jaipur's flower and produce market, and a visit to his home to meet his family, of whom we had heard so many wonderful things.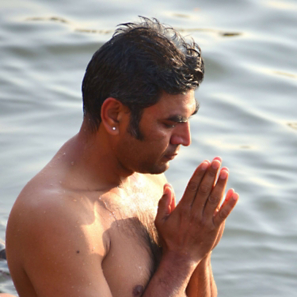 So we were not completely surprised when, at the ghat in Varanasi, he announced that he was feeling particularly spiritual, and stripped down to a sarong for a dip in the Ganges. He simply went out of his way at every opportunity to accommodate each of our particular interests and to guarantee our comfort and safety. He arranged for "bus bazaars" at every stop, to allow us to avoid the most aggressive hawkers while supporting the local economy (something we enjoy everywhere we travel). He even met four of us who had arrived a day early to be sure we got the most out of our extra day in Delhi.
In addition to being a fabulous guide, Narjee is an extraordinary person—kind, humble, and caring. This trip, Heart of India, was, for us, "The Heart of Narjee." We are most grateful.
Enjoy the dedication and kindness of a local Trip Experience Leader when you join O.A.T. for Heart of India.