The Gift that Keeps on Giving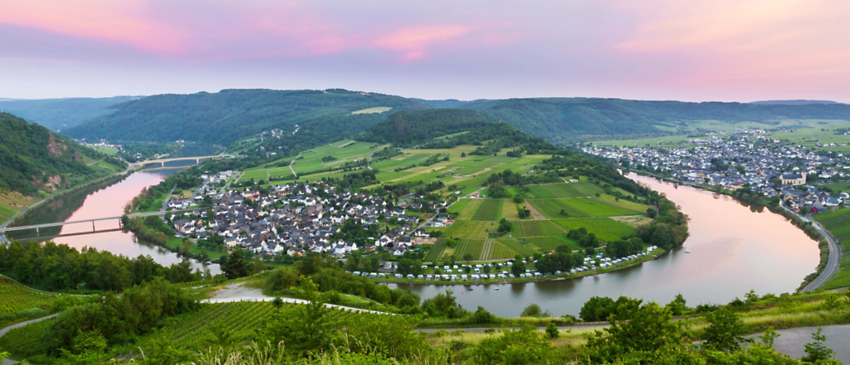 By Lisa S., 12-time traveler from Chicago, IL
How does travel keep you young? It keeps you physically fit and mentally alert, and you learn something new every day. Traveling with your teenage grandchildren keeps you young for sure. Their excitement is contagious, and they want to know everything.
My first Grand Circle Travel cruise was on the Rhone River in June 2002 with my husband Steve. There was a woman traveling with her thirteen-year-old granddaughter. She told me instead of leaving her money to her grandchildren she decided to take each child on vacation and introduce them to the spirit of travel and adventure. For two weeks I observed the fun they were having.
At that time my granddaughters were five and two years of age. I decided then that is what I would like to do. When I shared my idea with my husband he said he was all for it. We told our son and daughter-in-law what we wanted to do when our granddaughters graduated from grammar school at age thirteen. It seemed like a long way off.
Our dream came true in July 2011 when we introduced Tori to the spirit of travel and adventure. We cruised on The Great Rivers of Europe. The excitement at the airport, passport in hand and saying goodbye to her parents was worth every cent. Tori kept a journal of everything she did and saw. I can't put into words the joy we had.
We knew it wasn't just a vacation but it was "the gift that keeps on giving." Two years later Tori phoned me all excited. She met a couple visiting from the Netherlands. She told them about the cruise and visiting Anne Frank's House in Amsterdam. They said they were impressed with all her knowledge. I asked Tori if she would have talked to the couple if she hadn't traveled to Amsterdam. She, at age fifteen, said " probably not." Traveling gave Tori confidence. I told her that is the gift that keeps on giving. She was quiet for a few seconds then said "Oh Nani, now I understand why it wasn't just a vacation."
In high school Tori traveled to Spain and France, and she took college courses in Spain. Tori just graduated with an engineering degree and accepted a job in California—a long way from home.
In June 2013 our dream came true again. It was Samantha's time to cruise—Romance of the Rhine & Mosel. She missed the "surprise" of the gift, but had the fun of checking off the months on the calendar, and it was her first time traveling without her parents. Each day was a thrill.
Samantha is a junior in college now in Nashville and will be traveling abroad next summer. Her passion is music and with a music degree she could travel the world.
In giving our granddaughters the best gift, the spirit of travel and adventure, my husband and I stayed young traveling with them and experiencing all the wonders of the world together.