The Art of Advice
Travelers share thoughts on buying art in Australia and New Zealand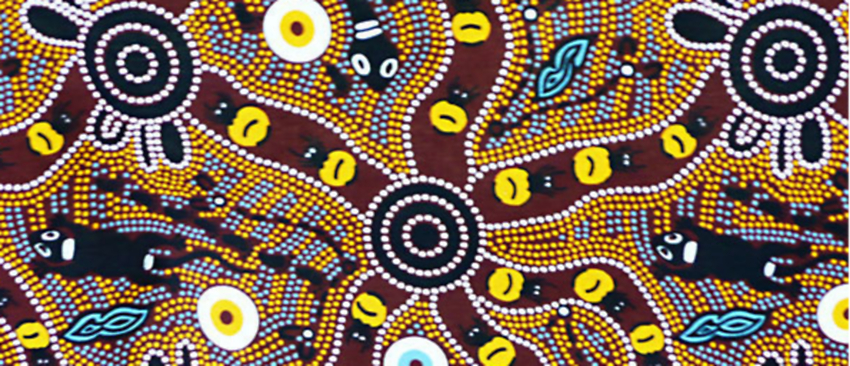 For those seeking advice about upcoming trips, our online Travel Forum allows you to go right to the source: fellow travelers who have already experienced the journey. We're always impressed by the thoughtful level of detail included in your responses—and a recent thread about purchasing artwork in Australia and New Zealand was such a great example, we decided to summarize it here. View the original forum post to read more. Do you have advice for your fellow travelers about special items to purchase abroad? Share your thoughts in an email to [email protected].
Question:
New Zealand and Australia Native Art
We are going to Australia and New Zealand in March 2017. What are the best locations for reasonably priced Aboriginal or Maori native art? Do you see the same things at each stop—in which case we can purchase at the end and not carry around for the whole journey? Tips on the best gifts for both children and adults would be appreciated. Thanks.
— Caren K. (username "chi_town"), first-time O.A.T. traveler
Answers:
I bought some nice paintings at Alice Springs [Australia]. There are several galleries on the main street, as well as street artists who spread their wares on blankets. I found it more interesting to buy directly from the artists as it is a nice experience to talk to them about the symbolism, colors used, etc. It is a wonderful trip—you are sure to enjoy it!
— Esther P. (username "esther"), 17-time traveler

I bought a didgeridoo at Tjapukai [Aboriginal Cultural Center, Australia] thinking it would be fun to have when my grandchildren visited. I had it shipped and they were here when it arrived so I let them open it. All three got very excited and said, "thank you, thank you, thank you," and took turns playing it as my son cringed at the sounds. Of course, I couldn't say I intended to keep it here, so it went home with them. I suspect my daughter-in-law wasn't happy about it and it disappeared.
I buy coffee mugs as souvenirs so have a choice every morning whether to use the Kafka, Tortoni Cafe, Paris, Ravenna, Australia, etc. mug. I bought the dreamtime mug at Tjapukai and I bought a fabric purse with a dreamtime print somewhere in Australia—but no original art.
New Zealand was great for clothing; I bought a nice rain jacket and saw lots of fleece and knits, warm gloves, socks, and scarves.
You have a wonderful trip ahead. I hope all goes well for you and you enjoy every day.
— Lois W. (username "luisa"), 8-time traveler

Perhaps read up on both artistic traditions before you go, as they are very different from one another. The Australian tradition, based on long-term isolation from other cultures, involves an integrated world view of art, spirituality, and geography, and goes back 40,000 years. The Maoris, a Pacific Islander people, came to New Zealand only about 800 years ago. I believe the Australian art work to be much more unique.
It will also be useful to notice that the two countries have different histories with regard to how European settlers have treated the people they found there. In both cases, badly. In Australia, the indigenous people make up only around 3% of the population, while in New Zealand, the Maori people make up about 15% of the population. In both countries, the indigenous peoples face more poverty, discrimination, and hardship. Some of the contemporary art reflects this better than the traditional.
— Caroline T. (username "chollatucson"), 2-time traveler

In New Zealand, you can purchase carvings made from Greenstone, the local jade. Also jewelry. Some of it can be Maori inspired, if that's what you're looking for, but a lot is just like sophisticated artwork and jewelry you'd find anywhere. And both are very beautiful. During and after World War II, some artists and artisans from the U.S. encouraged the use of Paua shell as inlays in wooden boxes and other wooden pieces. More recently, the pearl industry has used the Paua shellfish to create pearls of the distinctive blue-green color. I saw some when I was last there nearly 10 years ago and really wanted a pair of earrings, but the color was not good for me.
— Pauline L. (username "Pauline"), 11-time traveler
Seek out your own special souvenir from Down Under when you join O.A.T. on Australia & New Zealand: An Adventure Down Under.