Southern Africa with My Sister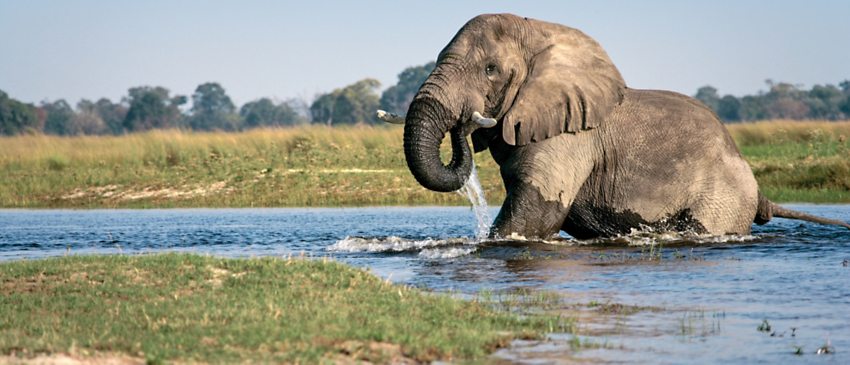 By Jane B., 8-time traveler from Norman, OK
I've traveled with O.A.T. several times—mainly because of the small groups, expert Trip Experience Leaders, and the flexibility they give me to make choices on my trips. And while I had been to Kenya before, I recently took my sister with me on O.A.T.'s Southern Africa safari, and it was an amazing experience for both of us. Each park offered some exciting wildlife experiences: elephants swimming in the river, lions tracking impalas, and even a baboon falling from a tree! Each site also offered creative accommodations with gracious owners and staff. And, traveling with my sister was a real treat, since it was nice to have her along for the wild ride.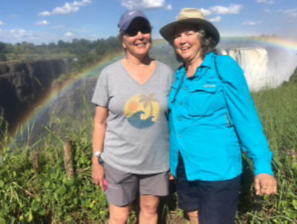 One night around 2am, I was startled awake by a screeching sound outside our lodge in Zimbabwe, followed by a thunderous sound I can only describe as somewhat of a roar. I peered outside, but it was pitch black. I found out from the lodge staff that a herd of trumpeting elephants had infiltrated the camp, and they were dragging one of the hot water heaters across a platform. That would account for the screeching sound I'd heard. As the staff worked on trying to get rid of the elephants—a feat I'm not quite sure how they accomplished—I looked over at my sister, still fast asleep. It turns out she had earplugs in. I told her about the elephant encounter the next morning, but I'm not quite sure she believed me.
Another fun moment we shared was on a game-viewing drive in Botswana. We were looking up at a baboon in a tree, when suddenly it fell, plummeting to the ground. We couldn't believe our eyes, and the entire group wished we could've captured the moment. Well, lo and behold, my sister had been trying to get a photograph of the baboon while it was still in the tree, and her iPhone happened to have the Live Photo feature turned on. (For those who are unfamiliar, this means instead of normal pictures, it was taking mini-videos). So, coincidentally, my sister was the only one who actually caught the baboon—in motion—falling from the tree as we looked on. The entire group was envious of her and we couldn't believe she had accidentally captured such a memorable, and funny, moment. The baboon was not hurt in this incident.
Not only did we get to enjoy this exotic trip together—from the game-viewing drives, to the cultural interactions, and beautiful Victoria Falls—but we also enjoyed the company of the other travelers. Our Trip Experience Leader and driver-guides helped make us all feel part of the group, and the camaraderie that developed between us all was a great benefit of the trip.
Aside from all the incredible animals we saw on our safari, it really was our Trip Experience Leader and driver-guides that made this experience so memorable for us. They were all so extremely knowledgeable, and made us feel comfortable to ask questions and voice concerns. My sister and I had an excellent time, and are ready for our next O.A.T. adventure to Peru and the Galápagos.
Return from Africa with your own humorous wildlife tales when you join O.A.T. for Southern Africa: South Africa, Zimbabwe, Namibia & Botswana.