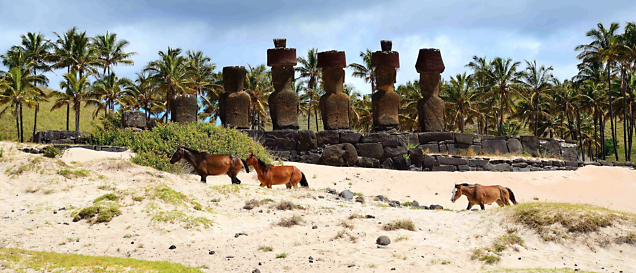 By Howard A., 25-time OAT traveler & 8-time Vacation Ambassador from Ashland, MA
My wife and I have just returned from O.A.T.'s Exploring South America: Rio, Buenos Aires, Patagonia & Chilean Fjord Cruise with the extension to Easter Island. We are 25-time O.A.T. travelers, and although we cannot tell you which O.A.T. adventure is our all-time favorite, this one is unquestionably part of that discussion.
As a photographer, I am drawn to people, landscapes, wildlife, adventure, and local culture. This trip gets five stars in every category. Rio's Copacabana and Ipanema beaches, as well as the city's magnificent vistas, are among the most beautiful on Earth. Iguassu Falls in both Brazil and Argentina are, in my opinion, among the most spectacular sights on our planet. The massive Argentinian and Chilean glaciers are a surreal mix of snow white and electric blue that challenges the visual senses on an unimaginable scale.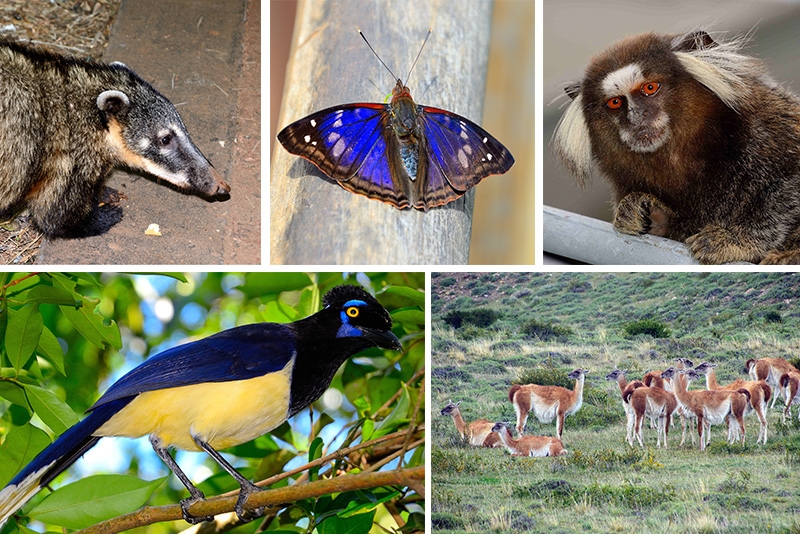 Wildlife is everywhere and highly diversified. From the colorful birds and lizards that abound in the Iguassu Falls region, the Arctic foxes, birds of prey, large herds of Guanaco that inhabit Torres del Paine National Park in Chilean Patagonia, and the seal and bird colonies that are seen in Glacier National Park, there are endless opportunities to photograph or simply gaze at nature's amazing creatures. Patagonia is home to the Puma and although sightings are not common, they are spotted from time to time. You rarely see them, but they always see you! In Torres del Paine, we had endless opportunities to hike along raging rivers, waterfalls and snow-capped mountains, at both sunrise and sunset.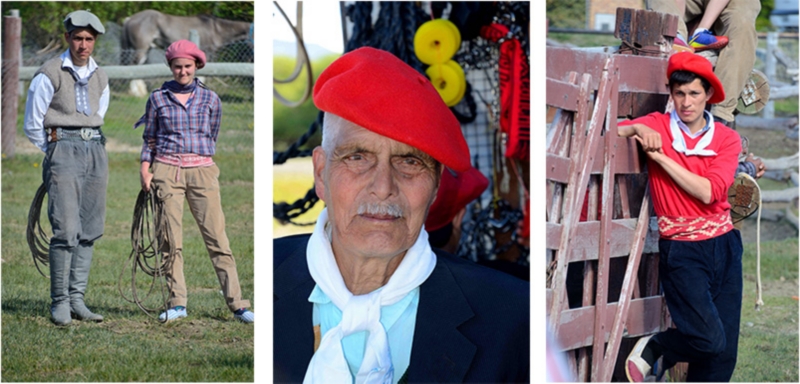 In the cities of Rio de Janeiro, Brazil; Buenos Aires, Argentina; and Valparaíso and Santiago, Chile; we were immersed in the old and new cultures and cuisines of these countries. We engaged with local people in their homes, at their work, and on the street. In Buenos Aires, Argentina, we watched the tango being danced on the avenues of the colorful Boca area. In the Argentinian countryside, we observed the Gaucho cowboy at work on his ranch. In Chile we met a winemaker and learned about his craft. In Rio we had coffee at Garota de Ipanema where "The Girl from Ipanema" composers Tom Jobim and Vinícius de Moraes were once regulars. In Buenos Aires we visited the magnificent Recoleta Cemetery, the final resting place of Argentina's former legendary charismatic leader, Eva Peron. The city of Valparaiso, Chile was visually alive with hundreds of colorful and tasteful graffiti murals. The list of unforgettable experiences is endless.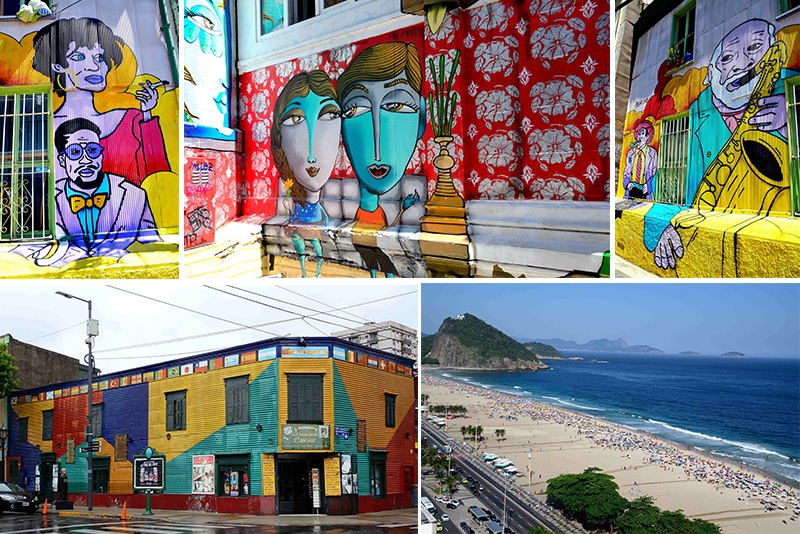 An absolute highlight was the four-day excursion throughout Glacier National Park in Chile. The magnificent five-deck ship Skorpios II is built for comfort and function, and did not disappoint. With a total of only 80 passengers, the experience is intimate, comfortable, and first-class by any measure. On this 380-mile journey, we were shuttled in a Zodiac-type craft to no less than a dozen glacier and ice fields and had the opportunity to walk within yards of towering active "calving" glaciers and large bird and sea lion colonies.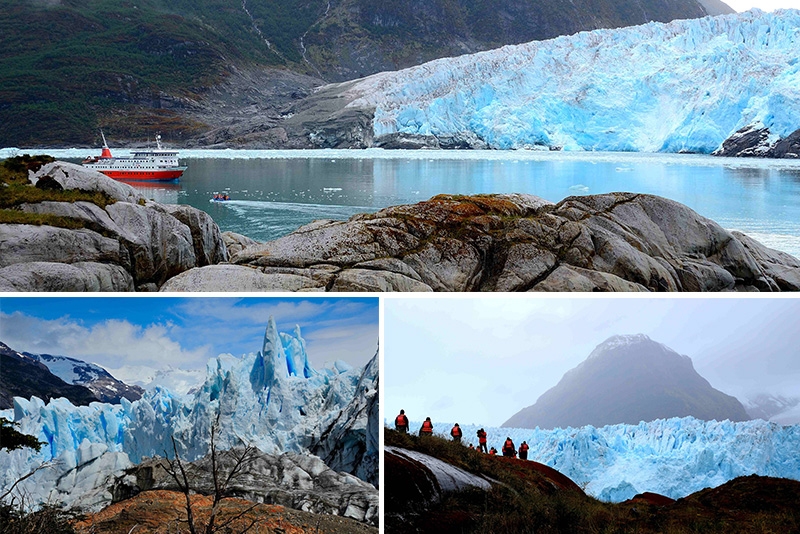 The extension to Easter Island (Rapa Nui to be fully accurate) should not be skipped. In 1995, UNESCO named Easter Island a World Heritage Site. This small island 2,300 miles from the nearest continent is the most remote inhabited place on Earth. Barely known to the outside the world until the late 19th century, it is a place of mystery and intrigue.
Local Rapa Nui culture flourishes, and the island is a tropical paradise with sparkling beaches as a bonus. 887 Moai stone statues, some facing inward and others gazing out to sea, some standing alone and others in groups up to 15, can be seen throughout the island. Looking at them is mesmerizing. The largest "El Gigante" (The Giant) rests on its back unfinished in the quarry where it was being carved. It stands 73 feet tall and weighs in at an estimated 200 to 250 tons.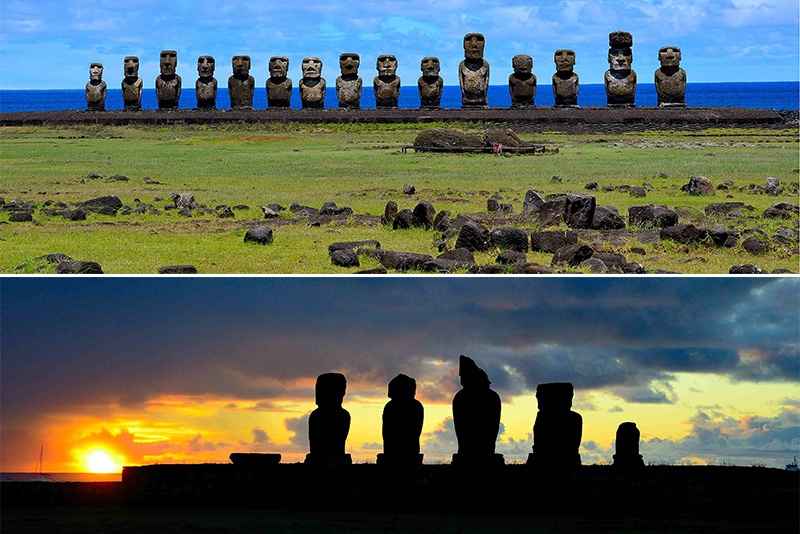 The purpose and religious significance, as well as how these enormous stone statues were moved across miles of rough terrain without machine or animal power, remains a subject of controversy and debate amongst those archeologists and scientists who have studied this island in detail. Rapa Nui went from a flourishing society to becoming almost extinct due to a perfect storm of overzealous and uncontrolled deforestation, massive rat infestations, slave raiders, disease brought by European sailors, and civil war, but has gradually recovered.
There is no way I could possibly describe the many amazing sights, experiences, and encounters that this adventure provided. I will have to defer to that old adage that "a picture is worth a thousand words." I took several thousand on this trip. Amazing sights were everywhere.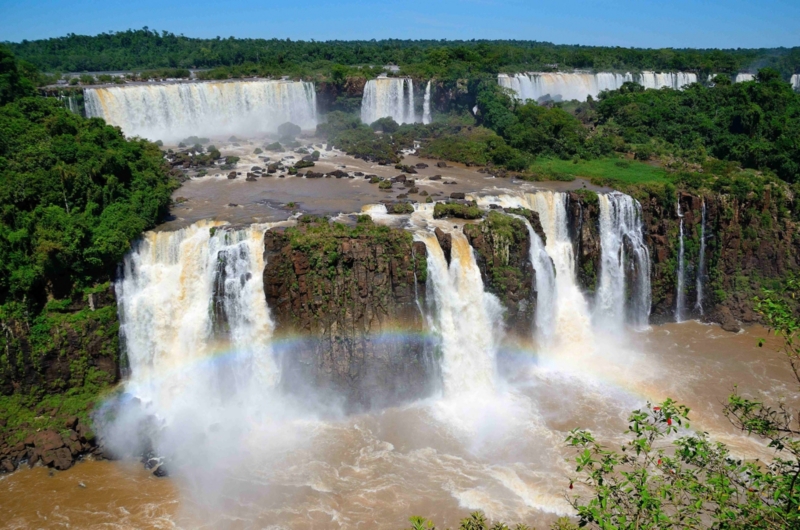 Howard Axelrod is an Ashland, MA resident, travel photographer, and writer. He has photographed in 84 countries on six continents, and has traveled to 42 of the U.S. states. He is primarily interested in native and tribal cultures, religion, architecture, and wildlife, which he feels are all disappearing at an alarming rate. His goal is to document through photographs and articles as much of this as possible, while it still exists.