Scenes from a "White Wilderness"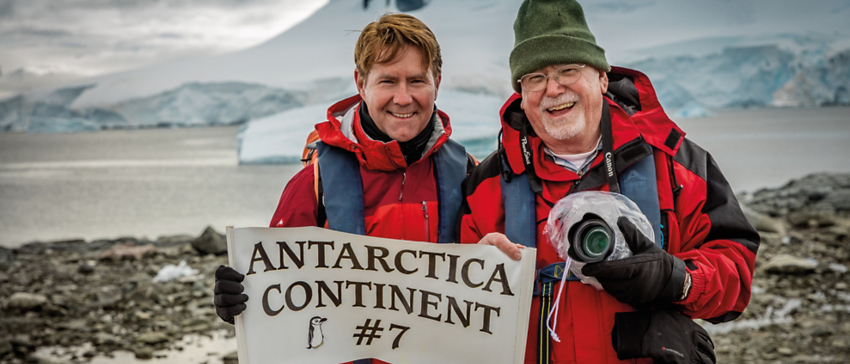 By Rick B., first-time traveler from San Diego, CA
I am a professional photographer who took your trip to Antarctica's White Wilderness in February of 2016 with my father, and have just published a book of photographs from that journey. The trip was an extremely memorable experience as I accompanied my now 86-year-old father who is a 9-time traveler with Grand Circle.
Our Trip Experience Leader, Seba, took great care of us from start to finish. The crew and service aboard was outstanding, and I can't say enough about the expedition team, they were so knowledgeable and kept everyone safe. Each segment of the trip was nicely planned and coordinated with each tour building on the next. It was hard to say goodbye at the end when we docked in Ushuaia. Very special indeed.

The most memorable part was, of course, accompanying my father. He had already visited six continents and Antarctica was to be his seventh. Coincidentally, it was my seventh so we were able to do it together. The last time just the two of us were together on a trip was in the mid-1980s so this was a very special chance to reconnect with each other. No better place than Antarctica to share a once-in-a-lifetime father-son experience!
Antarctica is breathtaking in so many ways; it stays with you long after you return home. I spent every waking moment I could on deck or outdoors not wanting to miss a moment of the ever-changing scenery. It was one of the most peaceful places I have ever been, you can't help but leave all the preoccupations behind. As the pure air fills your lungs the pristine beauty captures your soul. Mother Nature at her very best.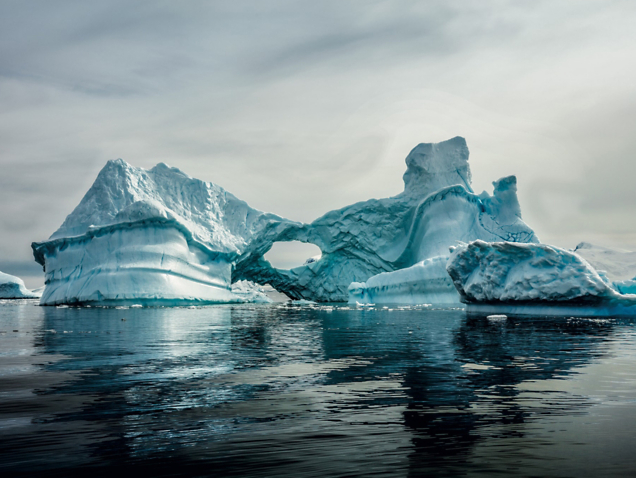 I originally designed and produced a copy of the book as a gift for my dad to memorialize our journey together. From that came the decision to publish in an effort to make it available to others. The book was a year in the making with design, image curation and editing, printing and binding. The printing was done by a fine art book printer in Verona, Italy. I chose the boutique printer as they are experts in image reproduction and fine printing. I wanted the book to be of the highest quality.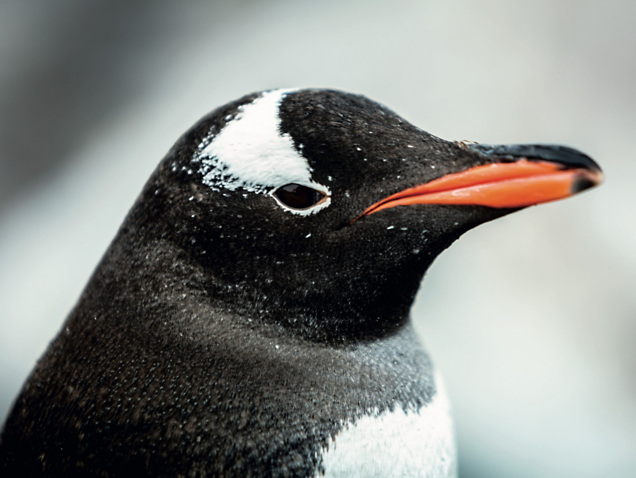 Every photograph was taken either onboard the M/V Corinthian, ashore, or in a zodiac. The images are a wonderful representation of the Antarctic Peninsula experience with Grand Circle Travel. I want to use the book and photographs to help bring awareness to the importance of preserving our last wildernesses. Some of the proceeds from the book and prints will go to organizations that work to protect the oceans and Antarctic region such as the Antarctic and Southern Ocean Coalition and Sea Legacy.
You can view highlights of White Wilderness: The Antarctic Peninsula and purchase a copy of the book at Rick's online shop.
See the landscapes that so inspired Rick—and maybe reach your seventh continent—on our Antarctica's White Wilderness Small Ship Adventure.