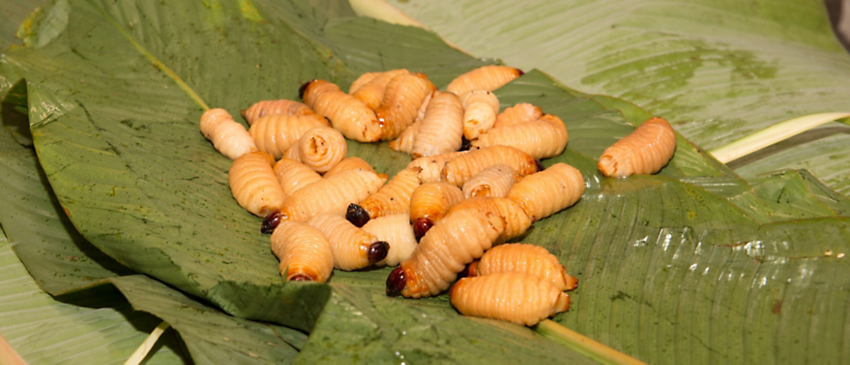 By Georgianna K., 23-time traveler & 4-time Vacation Ambassador from Grand Rapids, MI
One of my favorite parts of O.A.T.'s trips is the Day in the Life experiences. I love how one may spend hours with a family, not speaking anything but body language and pantomime; eat all kinds of foods outside one's comfort zone; and experience the indomitable spirit of families all over the world, where people live happily with so few material comforts and conveniences.
While traveling on O.A.T.'s Ultimate Galapagos Exploration & Ecuador's Amazon Wilds in 2012, we participated in A Day in the Life in a remote Amazon village. We were exploring typical food and food preparation in the village. Our leader, Juan, asked for a volunteer—prior to telling us what we were volunteering for. My hand shot up, seemingly on its own. I was given a package wrapped in banana leaves. When I opened it, it was filled with live, squirming grubs.
Next, I was given the task, after being assured they had been washed repeatedly with bottled water, to eat one live. Juan then demonstrated that you first bite off the head to kill it and then eat both head and body. He told me it would be okay if I spit out the head and eat just the body. I took one in my hand, promptly bit off the head, spit it out and then chomped down the body. I was totally shocked that I just did it. Turns out it was not hard at all. All I had had to do was to turn off the judge that resided in my prejudices. After that, I was deemed "Queen of the Amazon" by my group.
Perhaps you'll put aside your culinary prejudices and sample something new during Ultimate Galápagos Exploration & Ecuador's Amazon Wilds.