Pleasant Surprises in Southeast Asia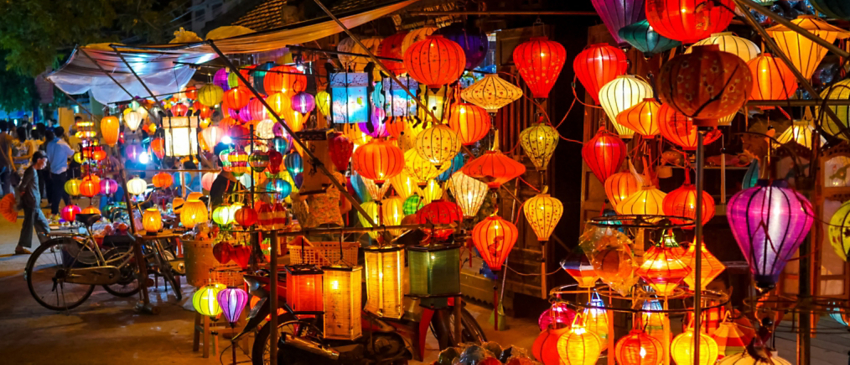 By Catherine M., 14-time traveler from Tampa, FL
In 2016, I signed up for the O.A.T. trip Inside Vietnam. I really had no particular interest in that country, but Angkor Wat was on my "must see" list and had been there for a very long time. Cambodia was a trip extension. The only O.A.T. trip that actually included Cambodia visited too many places I had already traveled.
I think I first actually became aware of Angkor on my first visit to Thailand in 2000. I saw the replica in Bangkok at the Grand Palace and thought how special it must be. So, the trip was a long time coming. And though Cambodia was an extension, I'm always up to seeing a new country—so Vietnam it was.
I had few expectations except imagining that we would not be received with welcome arms because of our role in the Vietnam War.
Was I surprised! An, our Trip Experience Leader, was amazing! He was friendly, knowledgeable, and went above and beyond. When it was my turn to catch the cold that had been plaguing our group and I asked him to accompany me to a pharmacy, he did me one better and came to my rescue with a small packet of medicines. When my ATM card refused to function at three separate banks, he accompanied me to change my money inside. No matter what the situation, An always met it with a smile on his face—and a cure. When an activity was rained out, he found us a new adventure—making lanterns in Hoi An turned out to be one of the highlights of the trip.
We met Vietnam War veterans for lunch; they were friendly and answered all our questions. In fact, wherever we went, the local people made us feel very much at home. I found the people charming, the sites wonderful, and some, like Halong Bay, breathtaking. We learned so much of the culture and history of Vietnam and found some of the carry-overs from the French fascinating. Where else in Asia can you find French bread and pastries, some with an Asian flair?
My travel philosophy is: I will enjoy myself. Things will be different—why would I bother if that weren't so? Miscues and problems may arise, but they will get sorted out and become part of the adventure. Previous concepts may be shattered—that's called learning. I love it all!
Take a chance on visiting a country you might have preconceived notions about. Perhaps O.A.T.'s Inside Vietnam will leave you with such fond memories as well.