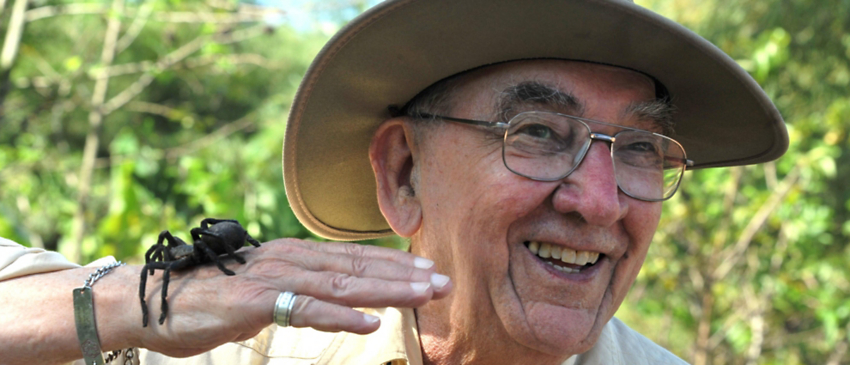 By Mary Lou D., 21-time traveler and 7-time Vacation Ambassador from Pittsburgh, PA
My partner, Art, and I were in Cambodia and we stopped at a village known for its gathering of tarantulas to cook and sell at market. Some villages are named for what they sell at market and this one was Spider Village.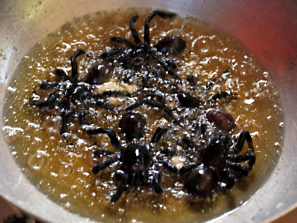 We followed a young village woman on her tarantula hunt and watched as she dug a hole in the ground with a stick—down about six inches—looking for said tarantula. We learned there was not always one there; it could also be a cricket or scorpion.
She did, however, find one. She picked it up and we learned that the first job is to de-fang it. Apparently a tarantula won't kill you, but its sting can hurt!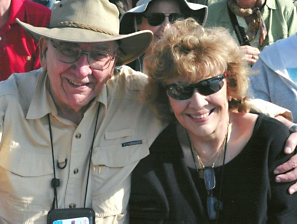 She added this one to several others she had already found, and then she taught us how to cook them. She washed them, killed them by pushing in on their chests (who knew!) and then added about five of them to a pan already bubbling with hot oil.
She then added chicken powder (whatever that may be), sugar, and garlic then she fried them five to six minutes until they were golden brown and crispy! (Uh ... their eggs were also fried, too!) And then they were ready to serve!
Art tasted, tentatively at first, but then he said it was good and continued eating. Art said the legs tasted like pretzels … I decided my job was to photograph the event for historical purposes.
Think you're brave enough to sample this Cambodian delicacy? See if you have what it takes when you join O.A.T. for Ancient Kingdoms: Thailand, Laos, Cambodia & Vietnam.