Love in the Time of Coronavirus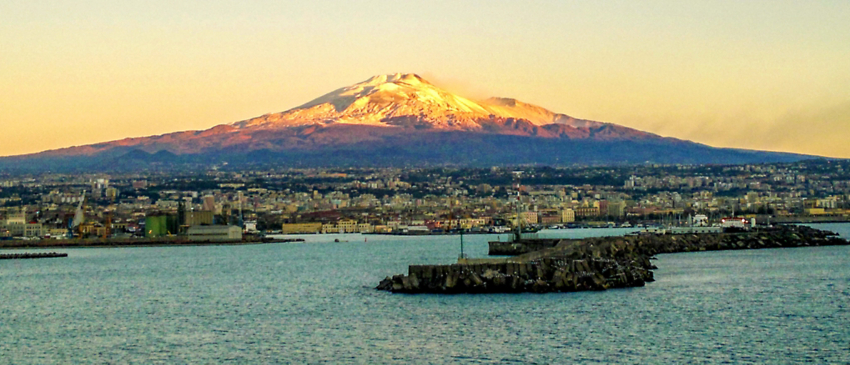 By Carol Bratman, 11-time traveler and 4-time Vacation Ambassador from Teaneck, NJ
As an 11-time traveler with O.A.T. since 2006, I am obviously a big fan of your company. I enjoy meeting new people and visiting new places. I was scheduled to travel to Puglia and Sicily on March 9th. That trip was cancelled due to the coronavirus and the lockdown of all museums, restaurants, places of interest, and archaeological sites, not to mention hotels. So here I am in Teaneck, NJ—the new epicenter of the virus outbreak in New Jersey, with exactly the same restrictions! How ironic! Am sequestered in my home while dreaming about Italy, a trip I have now postponed for a year. Who could have predicted all this was going to happen? So while out for a solo walk in my neighborhood, this poem jumped into my head, and I thought you might enjoy it.
I am scheduled for another trip with O.A.T. for August to Turkey's Hidden Hideaways. I'm hoping that this trip will be able to take place as planned. Otherwise, I will have to postpone again.
In the meantime, wishing everyone at O.A.T. and Grand Circle stay healthy. Let's all hope for better days to come.
Love in the Time of Coronavirus
To my family and friends, both big and very small,
I want you to know that I really love you all.
But during this time of coronavirus—an uncertain time, very grave,
We all must have courage and try to be very brave.
I was supposed to travel to Italy—it was a trip sublime,
But along came the virus, so now was not the time.
But here I am in Teaneck with the most cases in the state,
And everything here is also shut down, and I feel like an inmate!
But I refuse to twiddle my thumbs and sit on my behind,
My garden needed a spring cleanup & it helped me to unwind.
But then my legs got itchy—got itchy for a walk.
I went out early in the morning, waved from a distance, and didn't even talk.

So far I think I'm doing OK, but the worst is yet to come,
We now have an 8 P.M. to 5 A.M. curfew! My nerves are becoming undone!
I've stocked up on peanut butter, crackers, nuts & toilet paper just because,
Who knows when I'll need them all, but this virus has given me pause.
Concentrate on all the good things, I keep telling myself,
And put all the disaster news away up high on a shelf.
There's books, friends and phones, Netflix and TV.
But I look forward to the time when all of you I can see.
So everyone please stay healthy—safe inside your homes,
And let's make plans to get together when it's safe enough to roam.
When we won't have to keep our distance, and hugs & kisses will be allowed,
When fear of flying is finally over, and our spirit won't be cowed.
With lots of hugs from a distance, Ciao,
Carol the once fearless traveler