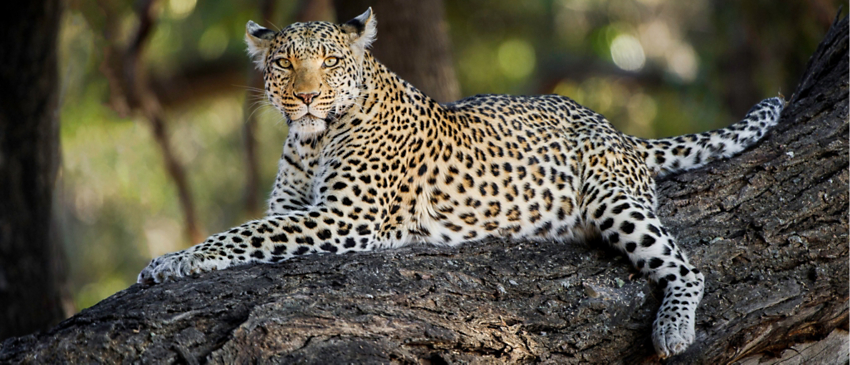 By Elena C., 14-time traveler and 3-time Vacation Ambassador from Palm Coast, FL
I have been on O.A.T.'s Ultimate Africa trip four times. My most recent trip was in November, 2016. To say that I had become very complacent about preparing for this trip would be an understatement! I could do it in my sleep, right? Boy, did I find out just how wrong I was!
The first hint I had that maybe I was in for trouble came right at the airport in Atlanta. We were through security and just killing time until our late evening flight to Johannesburg. The desk agents were asking people to bring up their passports for inspection. I didn't remember that from times before ...
I took my passport up to the desk and an agent took it and began leafing through it. She looked at me funny and said, "Girl, you just made it!" What? What are you talking about? "You have just two blank pages left and that is exactly what you need to get into South Africa!" Again, what? Why don't I know this? Why is this shocking news? Oh, is it maybe because I didn't read my handbook? I've done this so many times, why do I need to read the handbook? Well, guess what? Now I know why!
I can't begin to tell you how I felt when I got back to my seat. Thoughts were swirling like pesky flies all through my head. What am I going to do? If I need two blank pages to get into South Africa, how am I going to go through the myriad of border crossings on this trip with all the stamps coming and going that are going to need to be put into my two blank passport pages? Oh! And the visa for Zimbabwe is going to take up one entire page in my passport! By now, I am in full panic mode. What on earth am I going to do?
When we arrived in Johannesburg, the passport agent did not check to see if I had two blank pages and stamped my passport randomly in a blank spot on an already used page. Okay, first hurdle done. But, that night in Johannesburg, I could barely sleep for worrying about the one page I was going to need in Victoria Falls the next day. If they took up one of my blank pages for that, how was I going to get back into South Africa at the end of the trip? And, oh my gosh, what if our Trip Experience Leader just looks at me in Victoria Falls, shakes his head sadly and says, "I'm so sorry, but I'm going to have to send you home!" Oh my gosh! How could I have been this stupid?
When I mentioned my dilemma to a few of my fellow travelers, they looked at me in horror and told me that the handbook says you need nine blank pages! One said, maybe it is only five. Not that it made any difference. I only had two!
As I lay in my bed, in total panic mode, my mind was spinning. What can I do? How can I fix this? What is going to happen? How is this going to end?
I started thinking about how African tribal cultures are so respectful of their village elders. Elders are respected and appreciated for their wisdom and life experience. And we all kind of understand that with age often comes forgetfulness. I realized I am like a village elder. If I could approach the agents at the various passport control offices with the idea that I am like one of their village elders, maybe they could empathize with my situation. I am an old woman and often forgetful, even of very important things. And I need their help, please.
When we arrived in Victoria Falls, I was absolutely shaking with the anticipation that one of the passport control agents was going to give me a hard time, or deny me entry. There were three separate booths open and I think they all had two people in them. I stood back from the line and observed them all. Which ones seemed friendly and smiled more than the others? And, I asked an adorable fellow traveler with sparkling blue eyes and a bright smile to go just before me and butter up the two agents I had finally decided upon.
When it was my turn, I explained that I was like one of their village elders and that I was very forgetful and had gone and left home with only two blank visa pages. I told them that I needed their help. Could we please put my new visa on a page already occupied by a previous visa? They conferred for a moment and then said, "Yes. We can do that." Glory be! I had made it across the next hurdle! Huge sigh of relief!
Just outside passport control, we met our wonderful guide Tinashe. When I had the opportunity, I explained to him what a horrible mistake I had made. I think I was nearly in tears, I was so wound up about it all. He very-sweetly assured me that all would be fine and that he would always be right beside me at all the border crossings. And, for the most part, he was.
As we went from Zimbabwe to Botswana, and Botswana to Zambia, and Zambia to Zimbabwe once again, each time when it was my turn to hand over my passport, the first thing I did was tell the border agent that I needed their help. That I was like their village elders who get forgetful, even of important things. I always looked through my passport and chose a page with an empty square and asked if they would please put their stamp there. And they all did, every one of them.
In fact, as the trip progressed, I found that if Tinashe was not directly beside me as I approached each border agent, I felt more confident about asking them for help. I can't begin to tell you how much I appreciated each one's kindness. A couple were gruff, but most were kind. And every one did as I asked. I am thankful to each one to this day!
And you will never guess what! I actually came home with those same two blank pages in my passport! Is that not amazing? The very first thing I did when I got back home was send in my passport for renewal. I will never be complacent about this kind of thing ever again. The gods of Africa were certainly looking out for me, and the people of the four countries we visited were all angels!
This was such a harrowing journey for me. I really can't begin to tell you, but as you see, it all turned out so much better than I could have expected.
Learn from Elena's tale and prep your passport before jetting off on O.A.T.'s Ultimate Africa: Botswana, Zambia & Zimbabwe Safari.