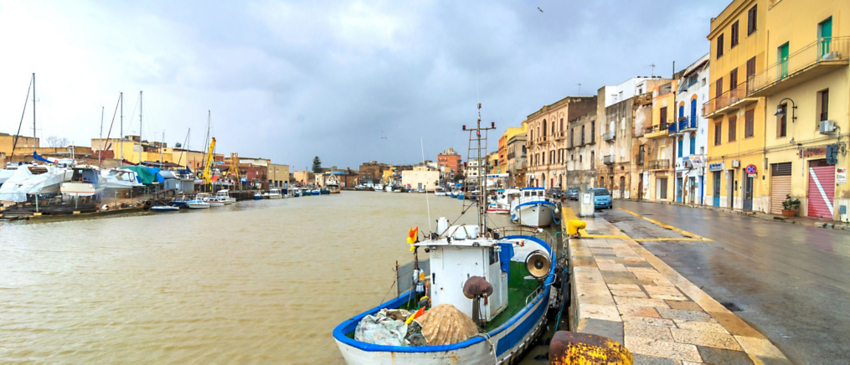 By Toni P., 12-time traveler from Coraopolis, PA
I chose the O.A.T. trip to Sicily mainly because it is the only tour of Sicily that includes my grandparents' cities of origin. My paternal grandfather was born in Mazara Del Vallo and my paternal grandmother was born in Marsala. So imagine my delight to find both these towns on the O.A.T. trip itinerary!
Marsala was removed after we reserved the trip, but our Trip Experience Leader, Moses, allowed us a short visit to the old town after visiting the Marsala winery. As it turns out, I learned on my return that my family's farm was only six miles from Mozia, which was on the itinerary. My family sold the farm land to the airport, which we passed in our travels!
My grandfather left from the Palermo harbor. It was quite special to go to that harbor 100 years later. I tried to imagine what it must have been like for him.
We spent several days in Mazara Del Vallo. To be honest, I was upset during the first day there because I was expecting to feel my grandfather's and my great-grandparents' presence there, but I couldn't feel them.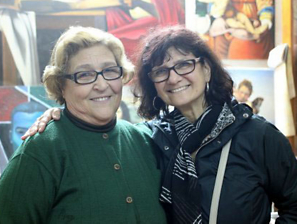 So the next evening while walking around the old town area, I went into a small shop. I wanted to buy some souvenir tiles depicting scenes from the piazza and of the Duomo. I told the proprietor about my grandfather and how I couldn't find his street (in my very weak Italian). When I started to cry, she hugged me and comforted me. All my disappointment vanished completely. We took a picture together and hugged again. The third and last evening in Mazara, I passed her shop again. She looked up with a smile and waved to me. I went in and said goodbye. As I told my sisters "You can't always get what you want, but if you try, sometimes you get what you need."
Perhaps you'll experience a special moment with a local during O.A.T.'s Sicily's Ancient Landscapes & Timeless Traditions.