A Very Unique "Cherished Memory"
We received this story in response to our September Question of the Month: What's your most cherished travel memory from your last trip? You can read more answers here.
By Bonnie Mack, 6-time traveler from Clearwater, FL
Cherished memories? I've had many over the last five decades traveling around the world. On my Baltic trip last August, I wasn't disappointed at the old towns in Tallinn (Estonia), Riga (Latvia), and Vilnius (Lithuania). One never knows what to expect, when someone tells you that you have to visit such and such, because it's so beautiful or charming. Thankfully, each of the cities presented an "old town" that was unique in itself.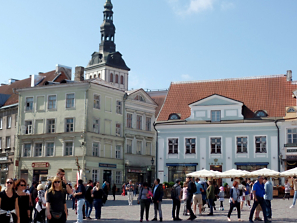 But as much as I enjoyed exploring the charm of each city, my most cherished memory was in Vilnius—at the KGB Museum, formerly a prison. Walking down the building's dismal corridors, glancing through the iron bars at the cells, peering at the heavily padded doors, and listening to our remarkable guide portray the horrors that took place within those walls left an indelible mark on me. His stories were especially poignant, because his grandmother had been incarcerated there. We're all familiar with the atrocities that occurred in WWII. But the stories he relayed were post-war, during the long decades of Soviet domination.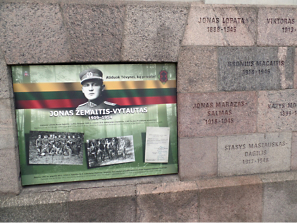 At the conclusion of our tour, the guide said, "The Lithuanian government is aware of 750 'former' KGB agents still residing in Lithuania." My interest was further piqued, when his final words were, "But they fail to investigate, or do anything about it."
Admittedly, my visit to the KGB museum is a very strange memory to cherish. But perhaps having spent too much time home alone during COVID-19, I'm finding that having our old freedoms back again is something to cherish—and maybe reflecting on this experience makes our old lives more cherished than ever.
Take a stirring visit to the KGB Museum in Vilnius when you join us for our Enhanced! The Baltic Capitals & St. Petersburg adventure.