F.I.E.R.Y. Moms in Tanzania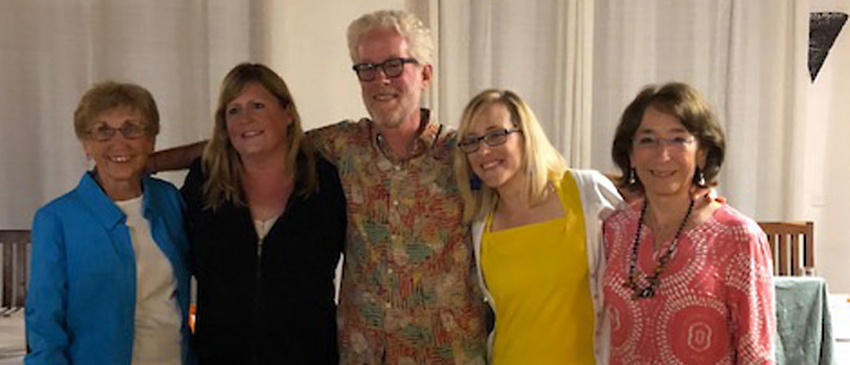 By Julie L., first-time O.A.T. traveler from Dublin, CA
F - Fiercely
I - Independent with an
E - Energetic
R - Revolutionary and
Y - YOUTHFUL Attitude...
Last September, my mom, Lois, and I decided to embark on an adventure to Tanzania and Zanzibar. Little did we know...
A thought … which led to an experience … and PHENOMENAL friendships and memories...
Upon arrival in Kilimanjaro, Tanzania, we discovered Sharon and Alison "Ali" were also a mother/daughter duo who were sharing time together. After disbursing into a safari vehicle, we began to learn about each other via the questions asked to the knowledgeable drivers. Our adventuresome spirit, family values, and sense of humor allowed us to create the foundation of a friendship. Becoming educated about the Tanzanian culture, viewing an abundance of wildlife, and participating in "Learning and Discovery" activities further enhanced our bonds.
Also, interacting with the Maasai and playing with the local children provided us the opportunity to discuss the community differentials between the Tanzanian lifestyle(s) and the areas in which we live throughout the United States (California and Georgia).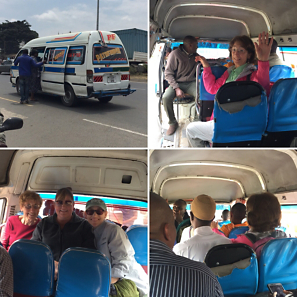 Another aspect of the dynamic duo was the fifth member of our safari vehicle, "Eagle Eye" Brad. His intelligence and wit allowed for questions to be answered from a different perspective. Brad's balance accented "the duos," in which he nicknamed us the "Golden Girls."
From the beginning of this journey, the laughter soared, in which the following day became more enjoyable than the last. These new relationships we established allowed for graciousness to be exhibited, and showed our determination to observe and explore the awesome areas of Tanzania. Through their kindness, I was proud to welcome 17 friends into our lives (including the O.A.T. Trip Experience Leaders).
Mom, Sharon, Ali, and women throughout the world: your beautiful and charismatic personalities will continue to shine similar to the stars above the Serengeti. Cheers to living life to the fullest!
Happy Mother's Day!
Forge your own special connections in the wilds of Africa when you join O.A.T. for Safari Serengeti: Tanzania Lodge & Tented Safari.