Exploring My Granddaughter's Artistic Passions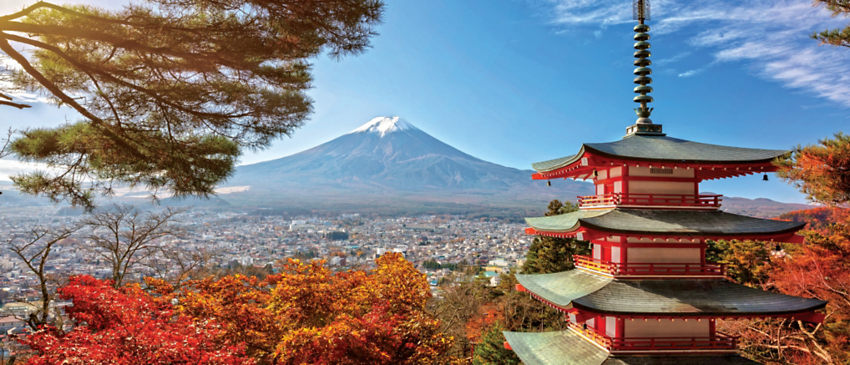 By Roberta Jacobson, 2-time traveler from Northbrook, IL
My husband and I have always loved to travel. We've explored the world both together and independently from one another. Occasionally, we like to take our entire family on special trips—and sometimes, we like to travel with our grandchildren. My husband takes our grandson on one-on-one trips, and I take my granddaughter, Haley, which was exactly what I decided to do during my recent journey to Japan.
Haley is a dedicated Japanese student, and hopes to live in the country one day. She loves everything about the language, culture, and especially, the art of manga (Japanese cartooning). I wanted to be able to experience the culture of Japan with her.
O.A.T.'s Japan's Cultural Treasures adventure was the best value for the money over all of the other travel companies I researched. I also wanted to travel with a small group, but I didn't want to have to do a lot of planning. It seemed O.A.T. was the perfect choice for Haley and me—and they did an outstanding job from start to finish.
We truly lucked out with our fellow group members. I warned Haley that she would probably be the only teenager in our group. As it turned out, there was a family in our group with a son and daughter just a little older than Haley, and with similar interests. In fact, this family came from an area in Wisconsin that was very close to where Haley and her family live. Even the older group members were extremely active and never held our group back.
This trip far exceeded my expectations. Much of it was due to our amazing Trip Experience Leader, Machiko Abe. She emailed me prior to our departure to ask if there was anything she could arrange to make this trip more enjoyable for Haley and I. I told her of Haley's love for anime, and that there were a few museums I wanted to take her to. Machiko sent me information about these museums and I was even able to purchase tickets for one of the museums while I was still at home!
Once we were in Hakone, Haley and I decided to visit the Hakone Open Air Museum. Machiko took us—along with one other couple from our group, and my friend who was also traveling with us—to the train station, showed us how to buy our tickets on the machine, waited while we explored the museum, and then took us back to the hotel.
Haley and I traveled to Italy, Spain, and France the summer before our trip to Japan, but I think Japan was the best trip we've ever had. She really loved being able to explore the Japanese culture: enjoying dinner and entertainment with a Maiko (geisha in training), visiting the Kyoto International Manga Museum, learning how to make sushi, and experiencing our memorable home visit in Kyoto.
The best part about traveling with Haley is how easy she is to be with. I loved being able to watch Japan come alive for Haley, and I look forward to many more travels with her.
Discover all that Japan has to offer with your loved ones during O.A.T.'s Japan's Cultural Treasures adventure.