Discoveries Beyond the Itinerary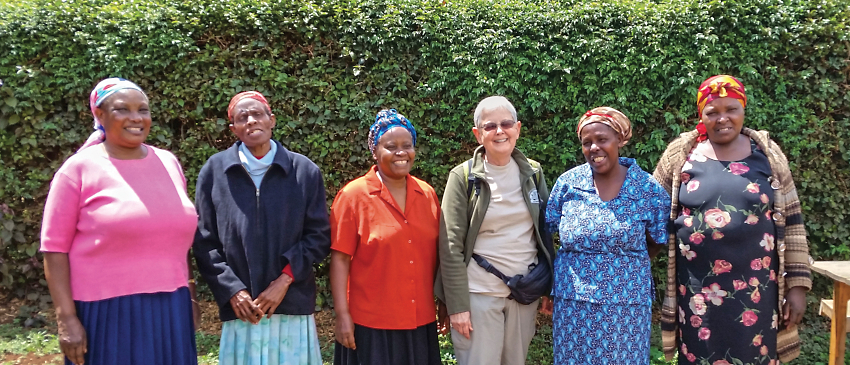 By Carol P., 12-time traveler & 5-time Vacation Ambassador from Rochester, MN
Two of the reasons I travel with O.A.T. are the small group size and the no single supplement policy. I have traveled solo on the nine O.A.T. trips I have taken so far but have traveled with friends on the three Grand Circle cruises I've been on. When I retired in 2013, I decided that I wasn't going to stay home if I couldn't find someone who wanted to go on the same tours as I did. I went on my first solo O.A.T. trip to the Heart of India in 2014. I have never had any problems making friends when traveling alone, even though on the Amazon pre-trip for Real Affordable Peru there were only four couples who already knew each other plus me. People on O.A.T. trips tend to be very welcoming, friendly, and compatible traveling companions. In addition, the Trip Experience Leaders are very good at including everyone in all activities.
I've traveled enough over the years that I am not afraid to venture out on my own. I enjoy being able to set my own schedule for sleeping and optional meals. Most of the accommodations are centrally located which makes exploring easier. If there's time on arrival in a new location, Trip Experience Leaders conduct an orientation walk to familiarize everyone with the area which is very helpful.
I took back-to-back trips in 2017 and 2018: Namibia and the Skeleton Coast: Africa's Last Wilderness and The Best of Kenya and Tanzania. There were six days between the two tours that I spent in Nairobi. When I was planning my free time there, I found the Viator website, which offers a lot of one-day tours. I checked with O.A.T. and was told that it was a reputable company, so I booked four one-day tours.
One of them was called Farm to Feast, a program run by a non-profit called One Horizon. I spent the day in Kikuyu village with five recipients of the Grandmother's Project. Each grandmother is given five pigs. One Horizon supplies the feed and vet expenses to help the women get started. When the pigs have a litter, some can be sold and others are kept to increase their numbers. Any money made is deposited in a bank account in the woman's name.
It is a life-changing process for these women. They are able to provide a healthy diet for themselves and their grandchildren, whom they are raising because of the effects of AIDS. They are also able to send the grandkids to school. My time with them was spent looking at their pig raising process, preparing a lunch of kale and ugali, hearing some of the women's stories, and sharing in meaningful conversation. It was an amazing day.
This spring I went to Chile, Easter Island, and Iguassu Falls and then on to Central America for the Route of the Maya. I spent one extra night in Buenos Aires after Iguassu Falls, flew to San Salvador, and spent one night there before the rest of the tour members arrived. It all worked very well. I have planned additional back-to-back tours for 2019 (Eastern Europe to the Black Sea and Crossroads of the Adriatic).
I like to travel on back-to-back tours because I only need to arrange for deliveries at home like newspaper and mail one time, pack only once, and usually eliminate a couple of long flights. Packing for the Chile and Central America trips was more challenging because of the different weather conditions. I had everything in my suitcase from a down coat for southern Chile to lightweight wicking clothes for Central America. Scheduling two tours can be a challenge with back-to-back trips, but I just leave that up to the knowledgeable people at O.A.T. to handle. Travel is an adventure. I don't get tired of living out of a suitcase, so I don't mind being away from home for 50 days or more. In fact, I'm sorry when each trip comes to an end.
Make your own lasting connections with locals when you join O.A.T.'s Best of Kenya & Tanzania adventure.